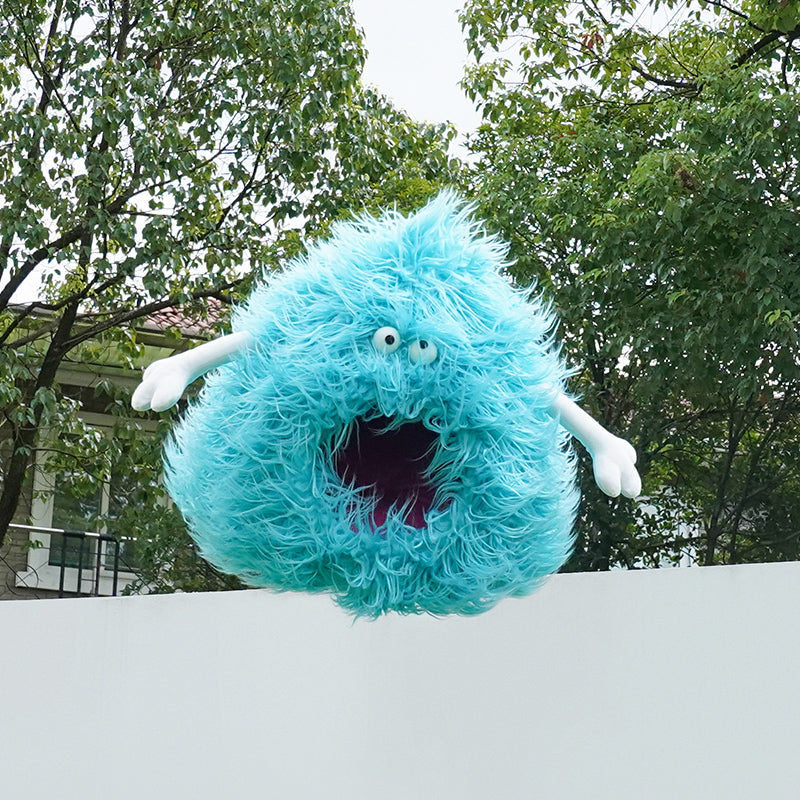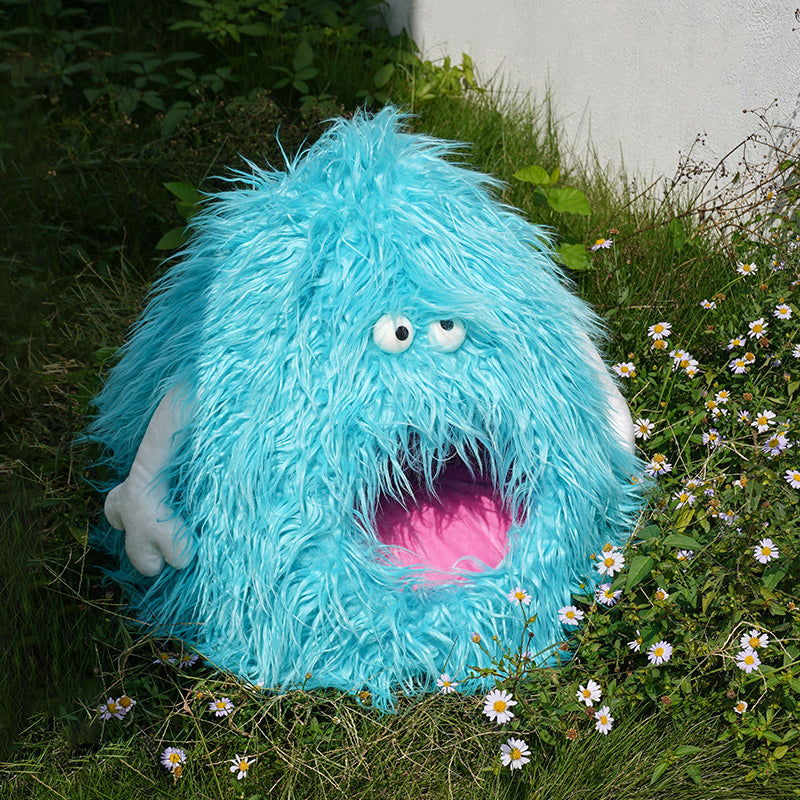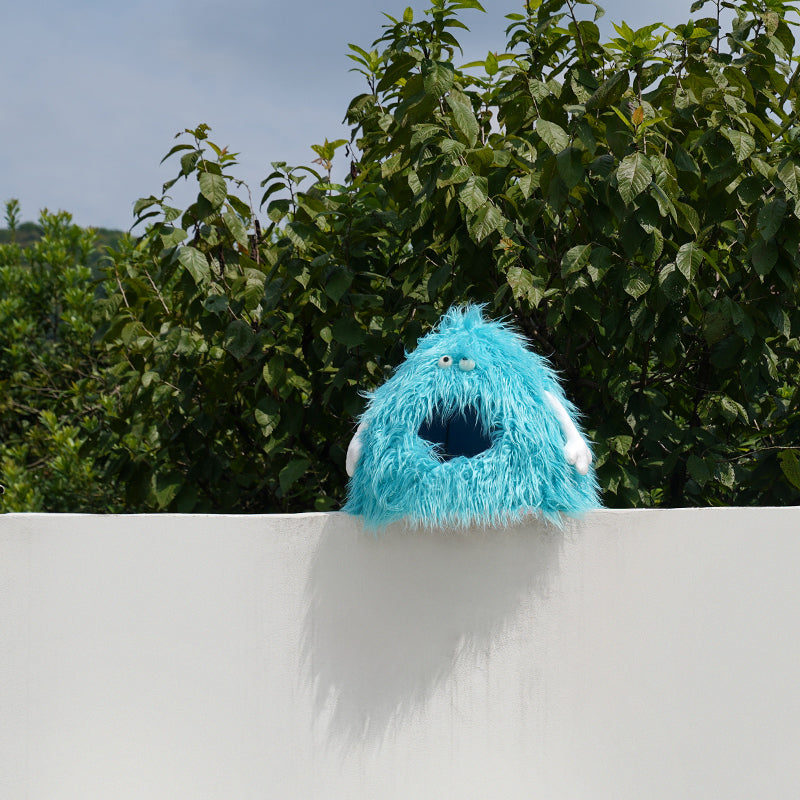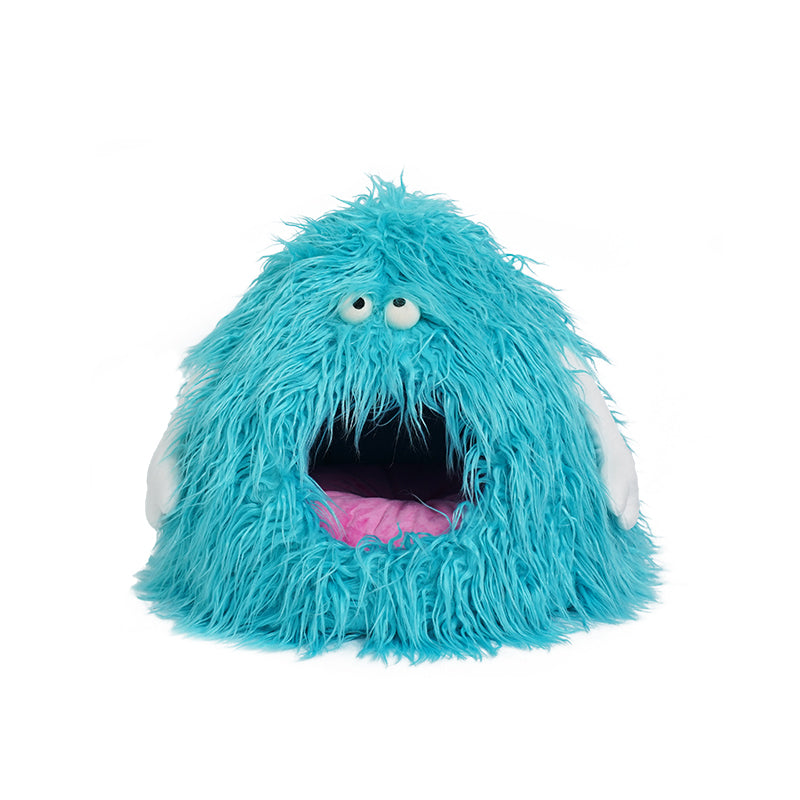 ZEZE Monster Semi-Closed Pet Bed Winter Warm Cat Nest
---
Free shipping on Metro City orders over $49; other areas calculated at checkout. Check rates.
【Best Pet Bed Ever】: Fluffy bed's bottom has nice, soft, firm Thicken stuffing and has little rubber dots on the bottom to keep it from sliding on the floor. 

【SEMI CLOSED】: The semi-enclosed design keeps the bed breathable, windproof, and warm. Perfect for curly pets.

【Super Comfort】: Filled with air loft fibers, a soft, warm blanket for cats is ideal for cats who like to curl up. This doughnut cuddler's bed is better than any anxiety meds!!


【Easy Cleaning Machine Washable】: Our pet beds are easy to clean. It supports machine washing. We suggest you wash in cold water and dry it at a low temperature in time to prevent knotting.

【ANTI-SLIP】: The bottom of the bed is equipped with a black rubber patch thickened anti-slip cloth. It provides better stability; your pet can play and rest safely in bed, even on a smooth floor.















Due to lighting, angles, or device differences, the actual item may vary slightly in color and size from the pictures. Please allow for a 1 to 3 cm variance. Consider these factors before purchasing. Such discrepancies are not considered product quality issues.
Description
Semi-closed, fluffy pet bed for ultimate comfort. Breathable, warm, and anti-slip.
Name
ZEZE Monster Semi-Closed Pet Bed Winter Warm Cat Nest
Material
Soft thicken stuffing with air loft fibers
ZEZE Monster Semi-Closed Pet Bed Winter Warm Cat Nest
Picture a serene nook in your living space, where your beloved pet lounges in a plush, semi-closed bed, enjoying unparalleled comfort and warmth.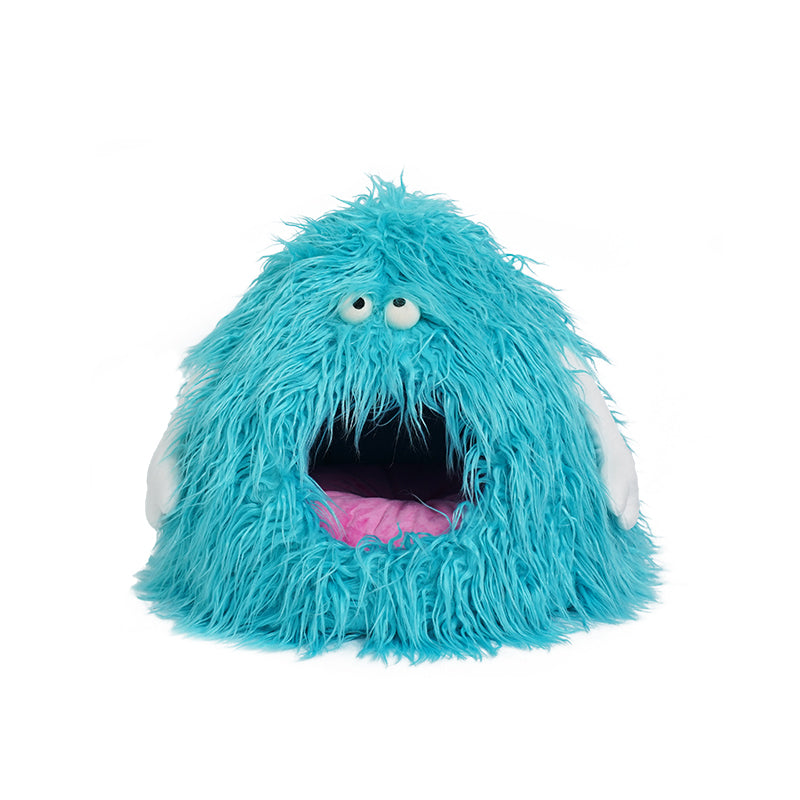 Designed with a focus on breathability and warmth, this semi-enclosed bed ensures optimal comfort for your pet. It boasts soft, firm thicken stuffing and an anti-slip base, ensuring safety even on slick floors. The bed's plush, air loft fibers invite pets to curl up, making it an absolute favorite for pets, especially during winter. Plus, cleaning is a breeze, thanks to its machine-washable design.