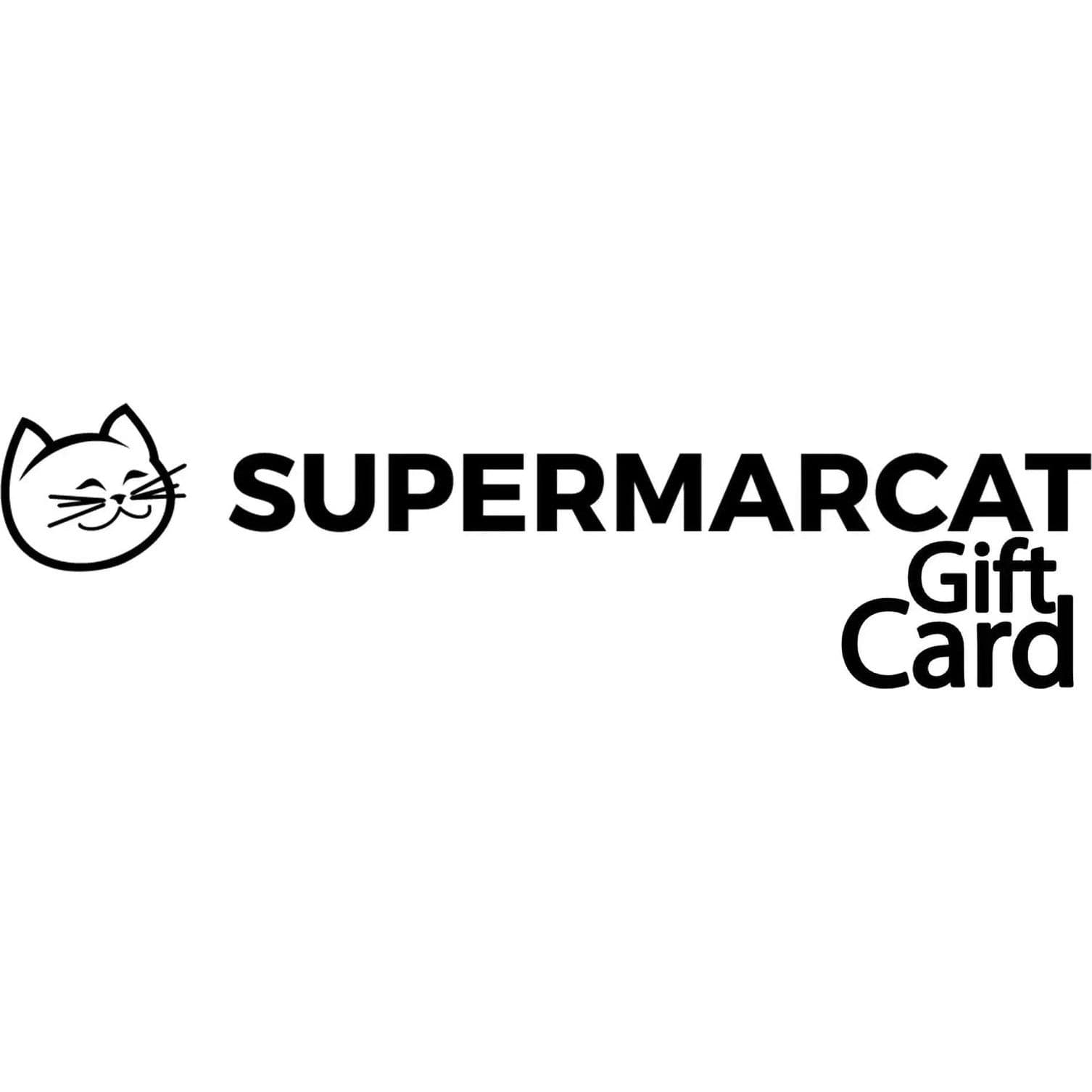 SupermarCat Gift Card
---
Free shipping on Metro City orders over $49; other areas calculated at checkout. Check rates.
Give the gift of options. Our gift cards offer your nearest and dearest access to our catalog of beautiful products for Cats.



*Customers may purchase digital Gift Cards from our website.

In the case of digital Gift Cards, we will email the Gift Card to the recipient's email address, as provided by the purchaser. The email will include instructions and a link for redeeming the Gift Card. After the recipient has created an account and redeemed the Gift Card, the Gift Card amount will appear in the 'My Account' section of the recipient's profile.

Gift Cards, once redeemed, may only be used for purchases on our website. If a purchase made using a Gift Card is for less than the amount of the Gift Card, the remaining balance will appear on the recipient's account for future use. If a purchase made using a Gift Card is for more than the amount of the Gift Card, the recipient will be required to pay the excess using another payment method. The amount remaining can be viewed on the recipient's 'My Account' page. If an order made using a Gift Card is cancelled or returned, the portion of the purchase attributable to the Gift Card to be refunded will be refunded as a store credit only.

Gift Cards expire 3 years after the date of their purchase in accordance with the Australian Consumer Law. Expiry dates cannot be modified. Any balance that remains after the expiry date will not be available for use.

Gift Cards are not transferrable and cannot be returned or exchanged wholly or partly for cash. Gift Cards and store credits cannot be used to purchase other Gift Cards. Gift Cards should be treated as cash. You are responsible for the use and safety of your Gift Card. SupermarCat is not responsible for any loss or damage resulting from lost or stolen Gift Cards or Gift Cards used without permission. Lost or stolen Gift Cards will not be replaced or refunded.
Due to lighting, angles, or device differences, the actual item may vary slightly in color and size from the pictures. Please allow for a 1 to 3 cm variance. Consider these factors before purchasing. Such discrepancies are not considered product quality issues.