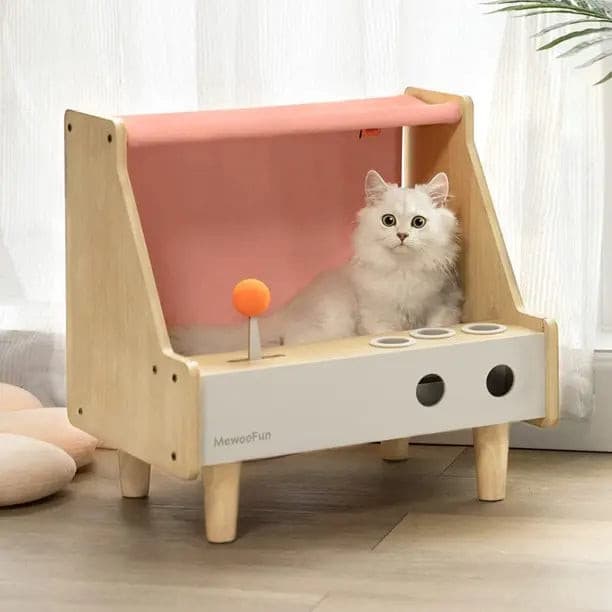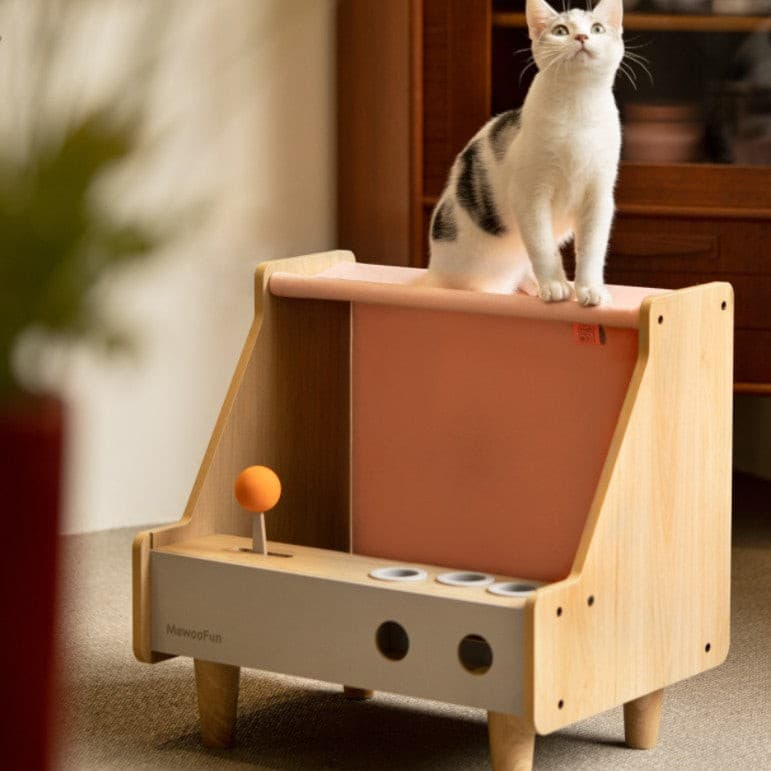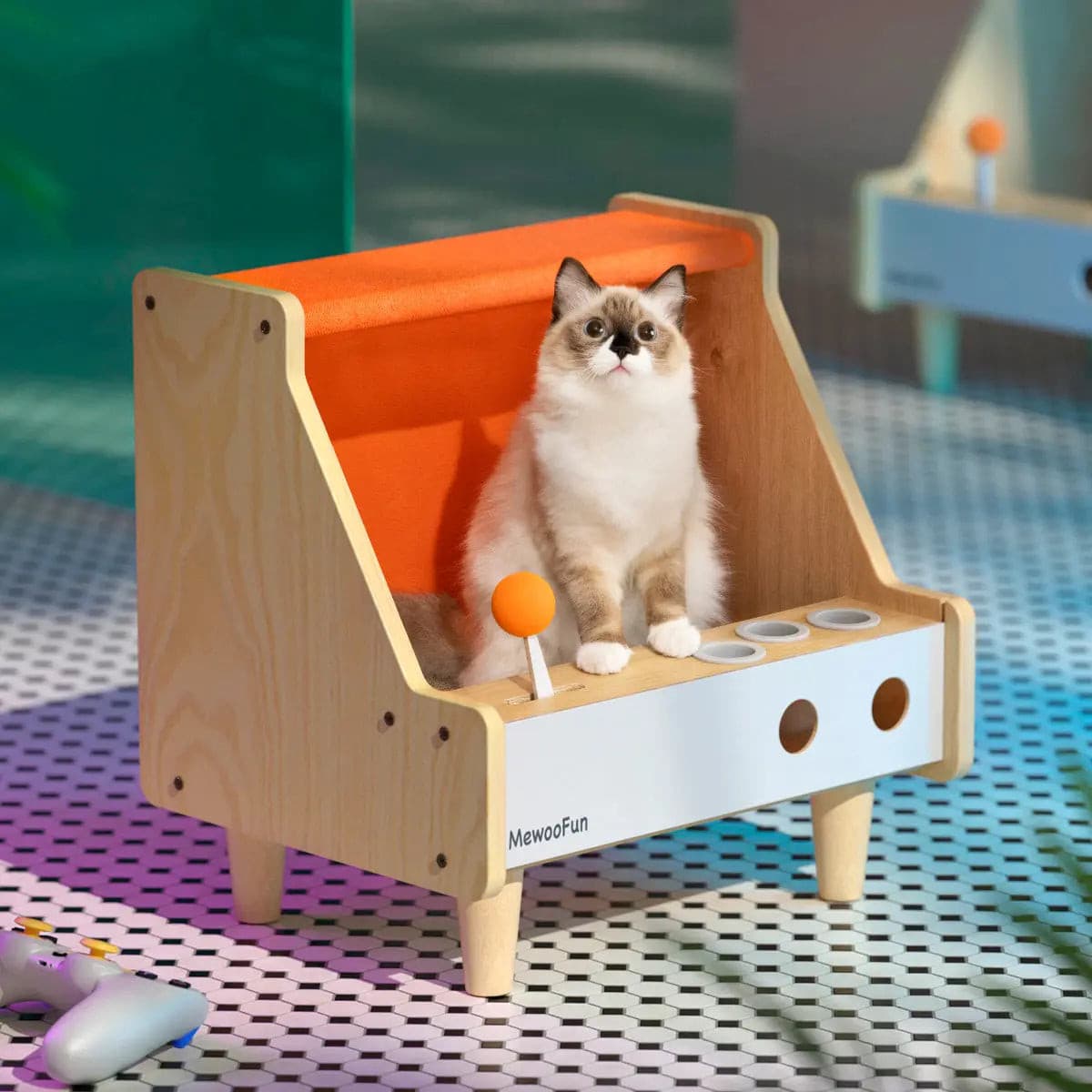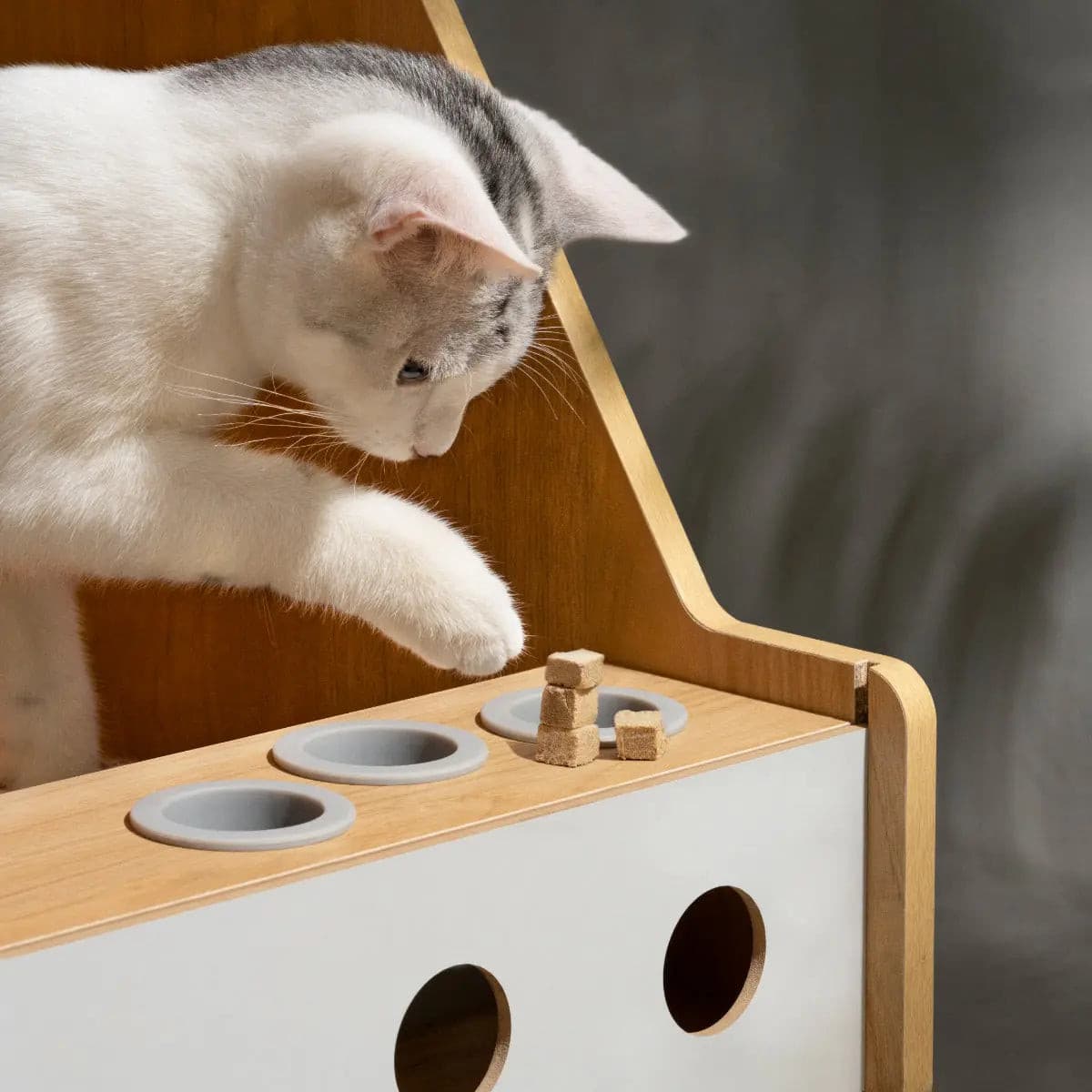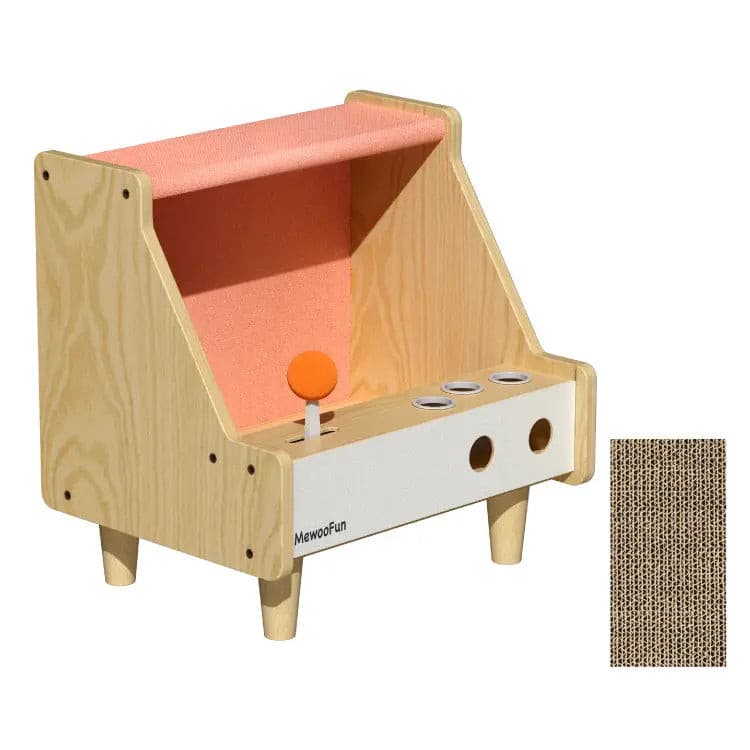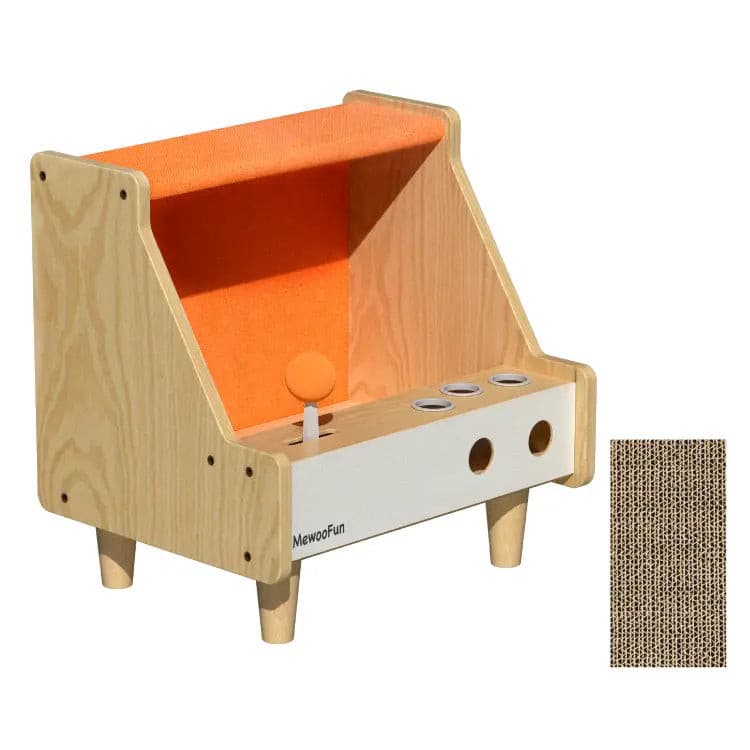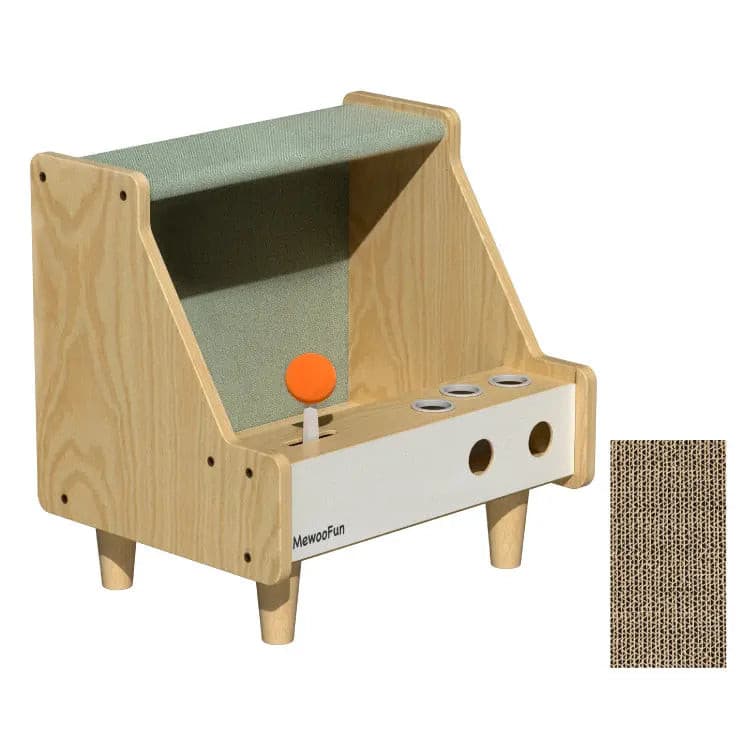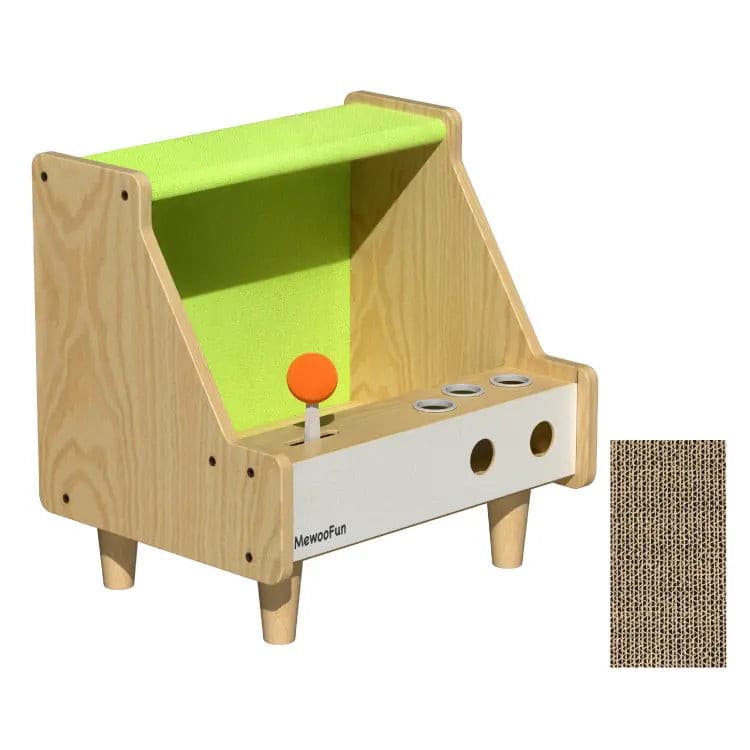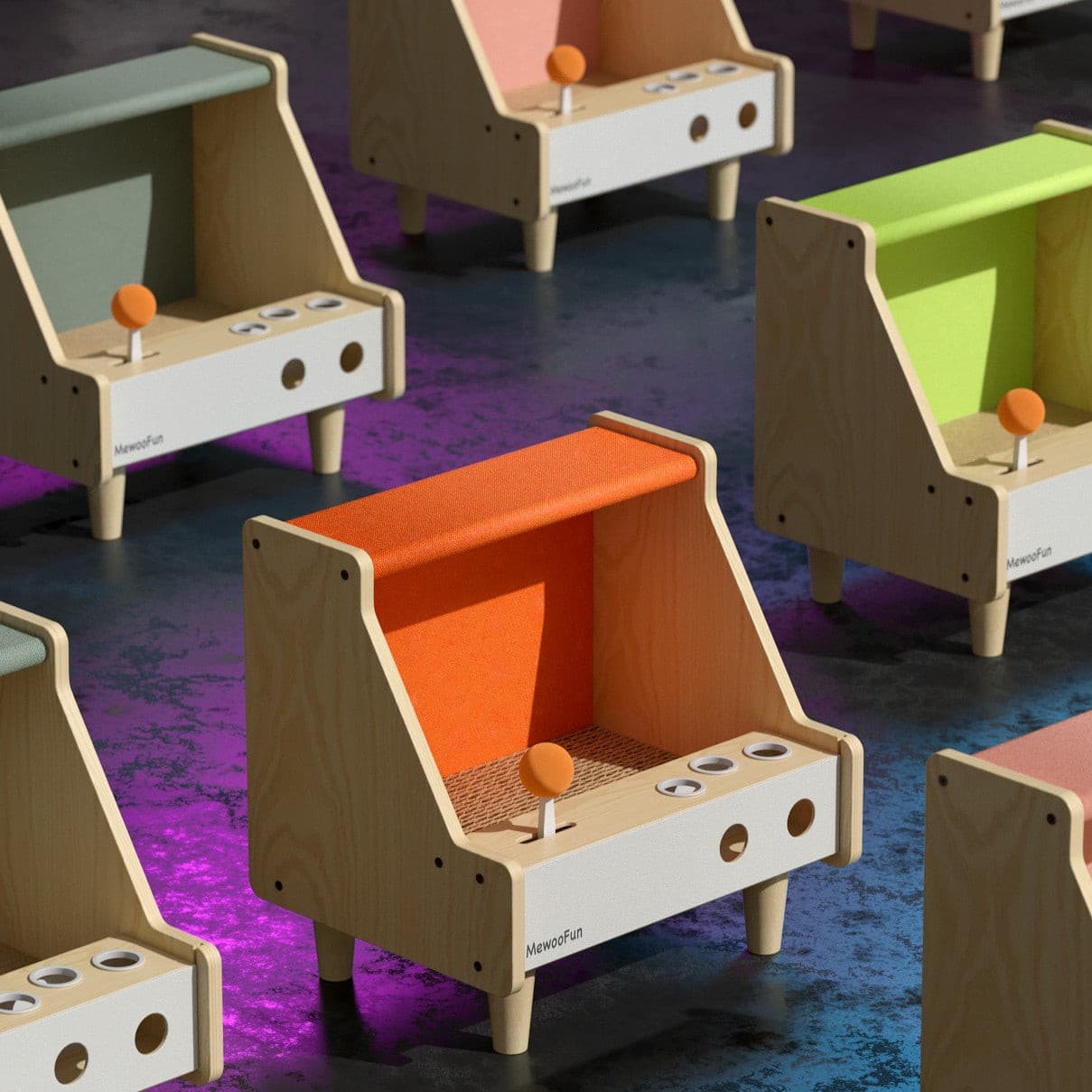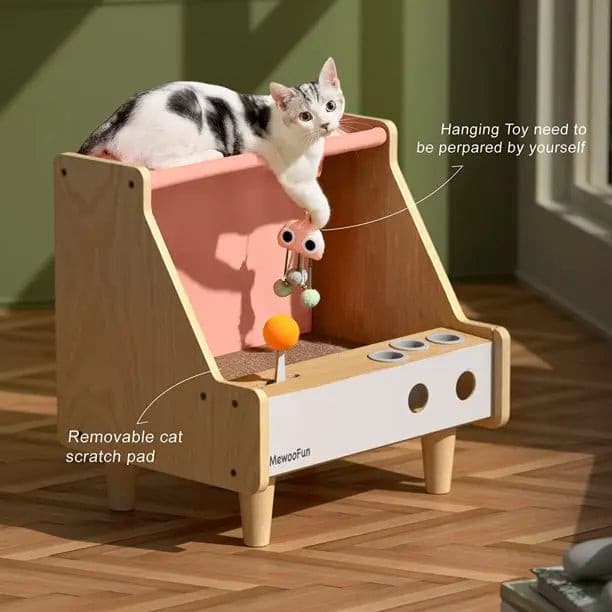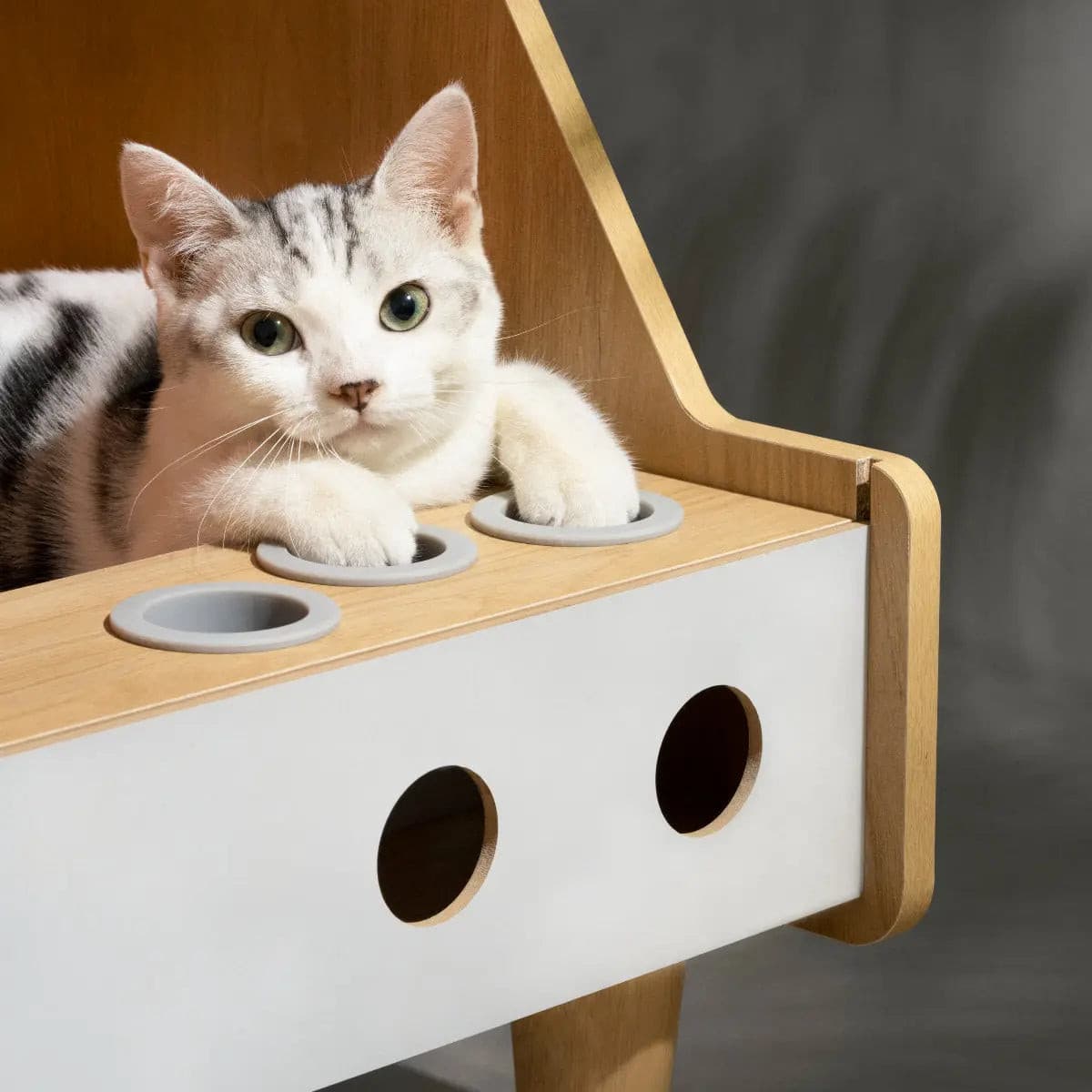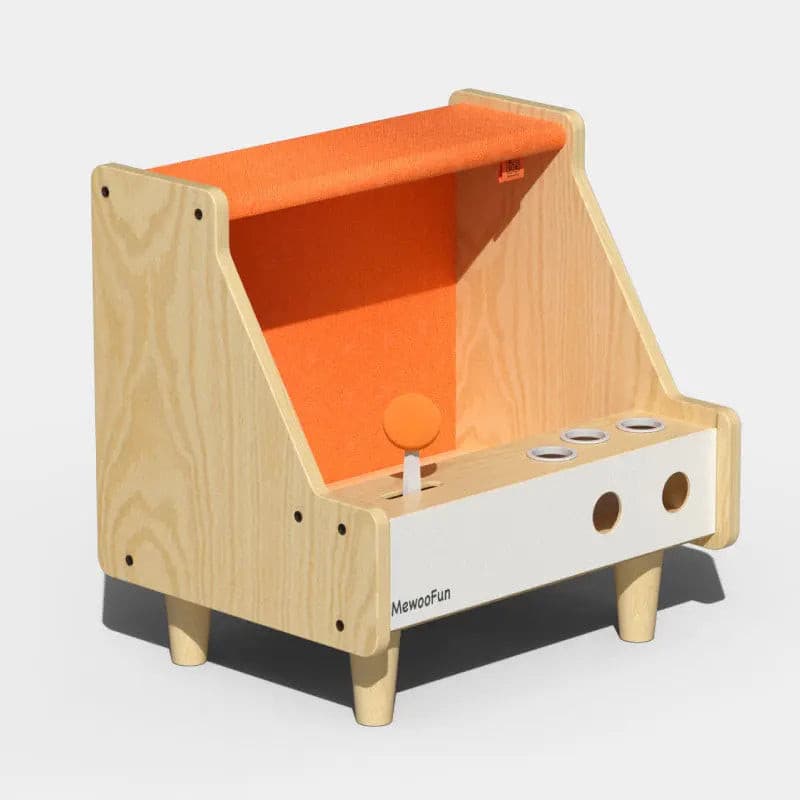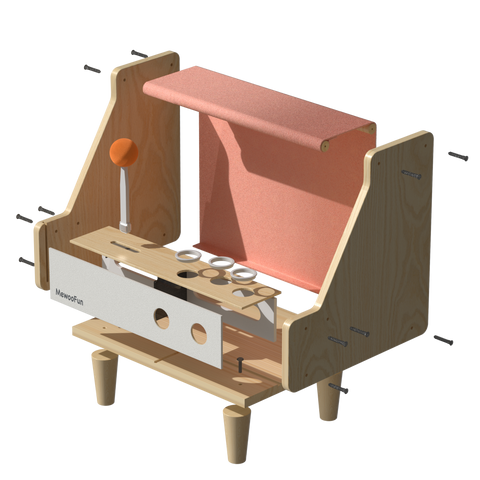 MewooFun Multi-Functional Wooden Cat Toy House
---
Free shipping on Metro City orders over $49; other areas calculated at checkout. Check rates.
Multi-Functional Wooden Cat House
Modern Game Machine Style
Fashion looking adds personality to your interior space;
Not only a comfortable house but also a machine for entertainment;
Ball toys and hidden holes attract cats' attention easily;
Cat scratching pad for satisfying scratching instinct;
Easy to clean & assemble;
Specifications: Product Dimension: 18.8"L x 14.5"W x 18.8" H Net Weight: 10.7 lbs

【Modern Game Machine Style】2021 Latest original design cat house. Fashion game machine looking will not only attract cats' attention easily but also adds personality to your interior space. Nice & practical.

【Multi-Functional Cat House】It is not only a wooden cat house for resting but also a game machine for entertainment. ① If the cat shakes the pole, then the ball will be swinging back and forth. ② Putting catnips or balls in the holes could inspire their curiosity. ③Top holes could hang toys.(need to be prepared by yourself)

【Come with Cat Scratching Pad】Are you anxious about destroyed furniture? Our cat scratcher cardboard may be a good choice. It keeps your cat from scratching your furniture and allows your cat to have a fun way to satisfy scratching instinct. protecting your furniture and allowing your cat to have a fun way to satisfy scratching instinct.

【Spacious Space to Rest】Product dimension is 18.8"L x 14.5"W x 14.9" H ( leg height 3.9"). It ensures that pets have enough space to rest and play and feel more comfortable when they stay inside. ATTENTION: Please measure your cat to make sure it fits.

【Easy to Assemble & Clean】It will take about 20 minutes to assemble if you follow our instructions. All tools and parts are in the package. Smooth panels and washed canvas make it easier to clean.
Due to lighting, angles, or device differences, the actual item may vary slightly in color and size from the pictures. Please allow for a 1 to 3 cm variance. Consider these factors before purchasing. Such discrepancies are not considered product quality issues.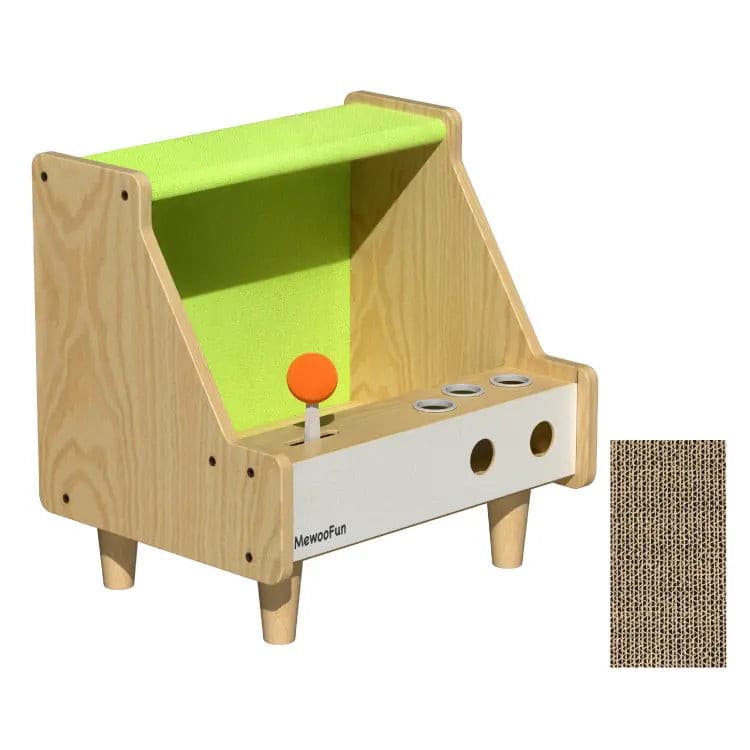 Description
Modern game machine-styled wooden cat house with entertainment features, scratching pad, and spacious resting area.
Name
MewooFun Multi-Functional Wooden Cat Toy House
Color
Cyan; Orange; Pink; Green
MewooFun Multi-Functional Wooden Cat Toy House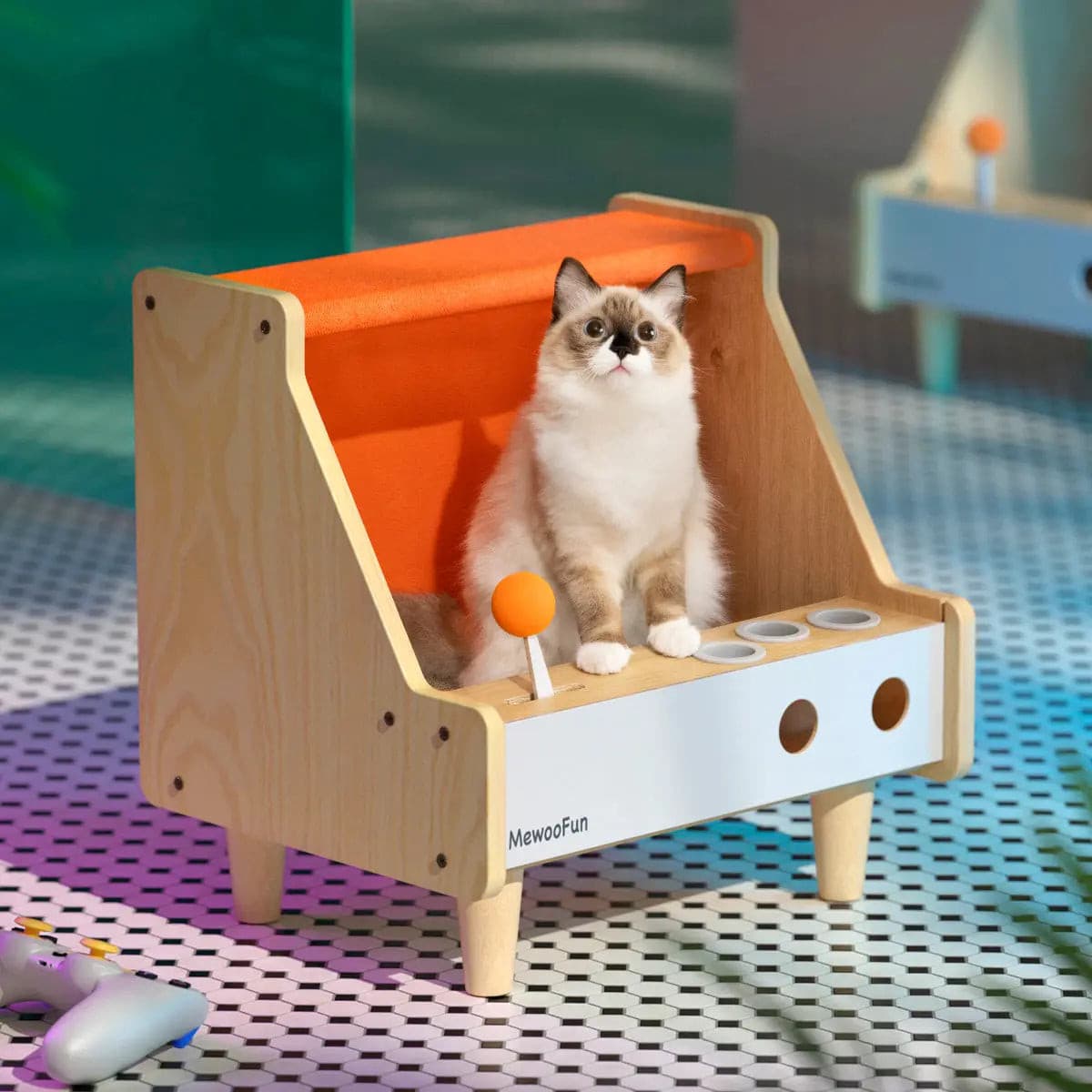 Elevate your living space with a modern game machine-inspired cat house, blending contemporary design with playful cat-centric features.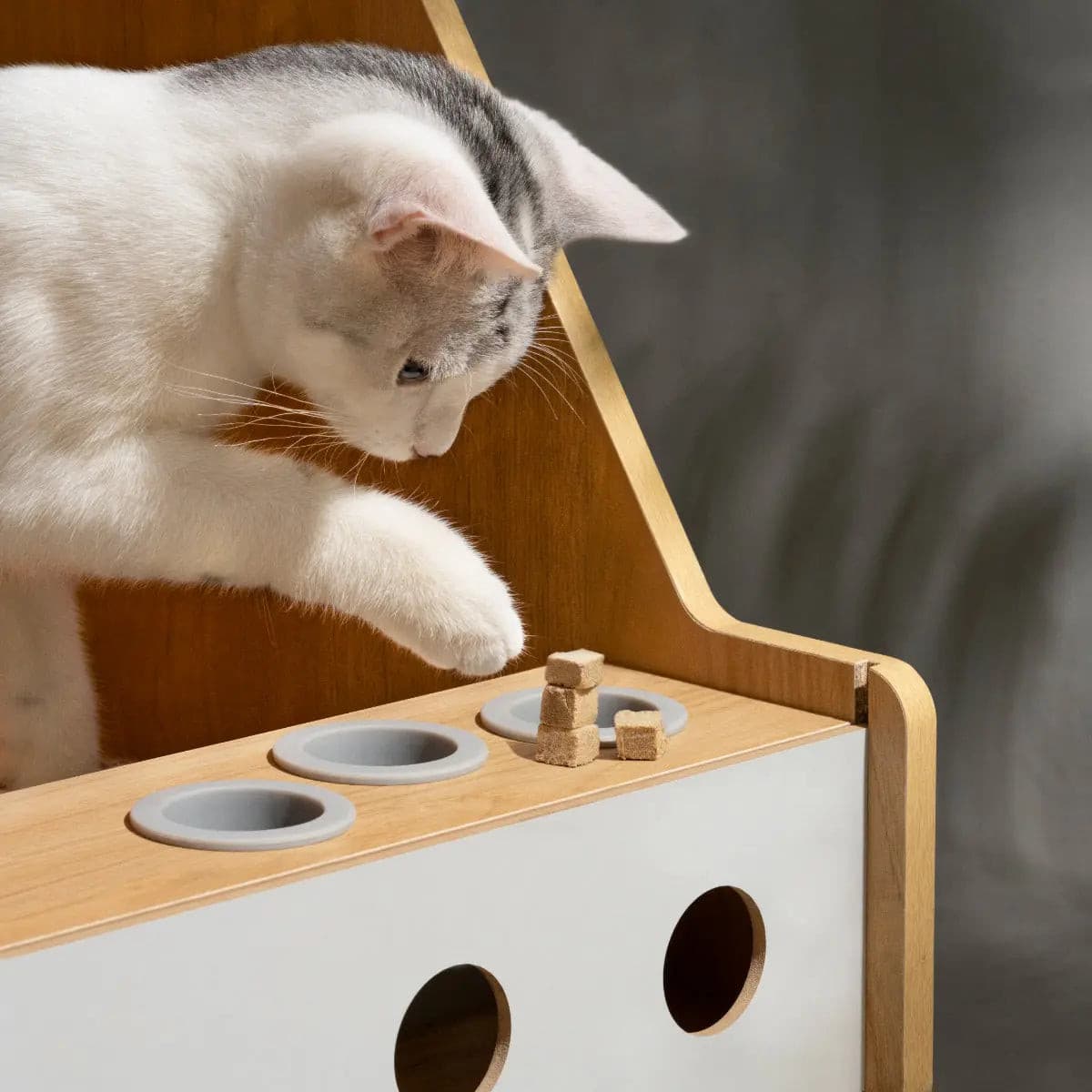 This unique cat house is a fusion of aesthetics and functionality. With a trendy game machine design, it offers interactive elements like swinging balls, curiosity-triggering holes, and a separate cat scratching pad. Beyond play, it provides ample space for relaxation. Its easy assembly and cleaning make it a must-have for every modern cat lover.