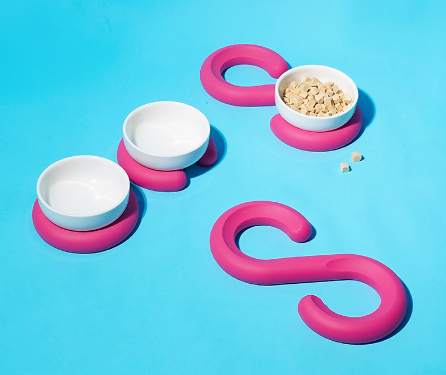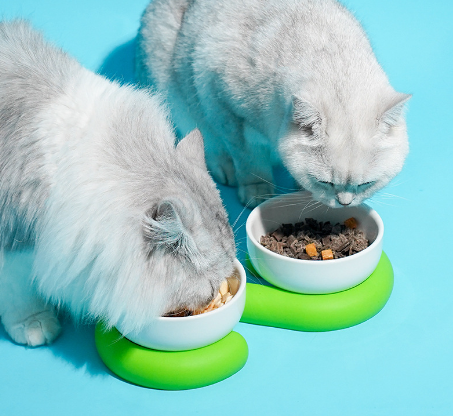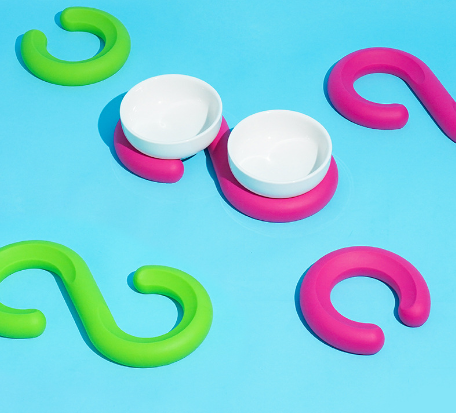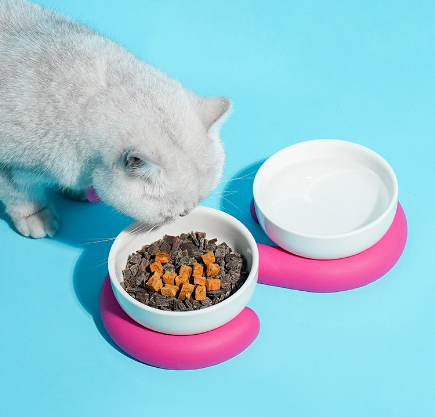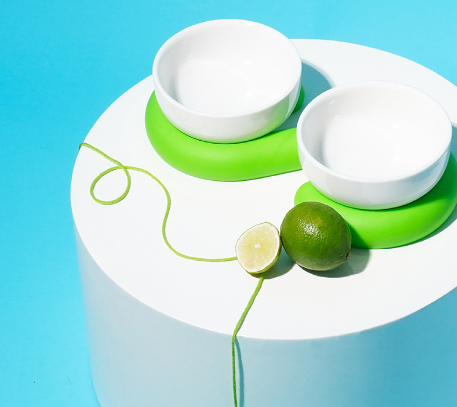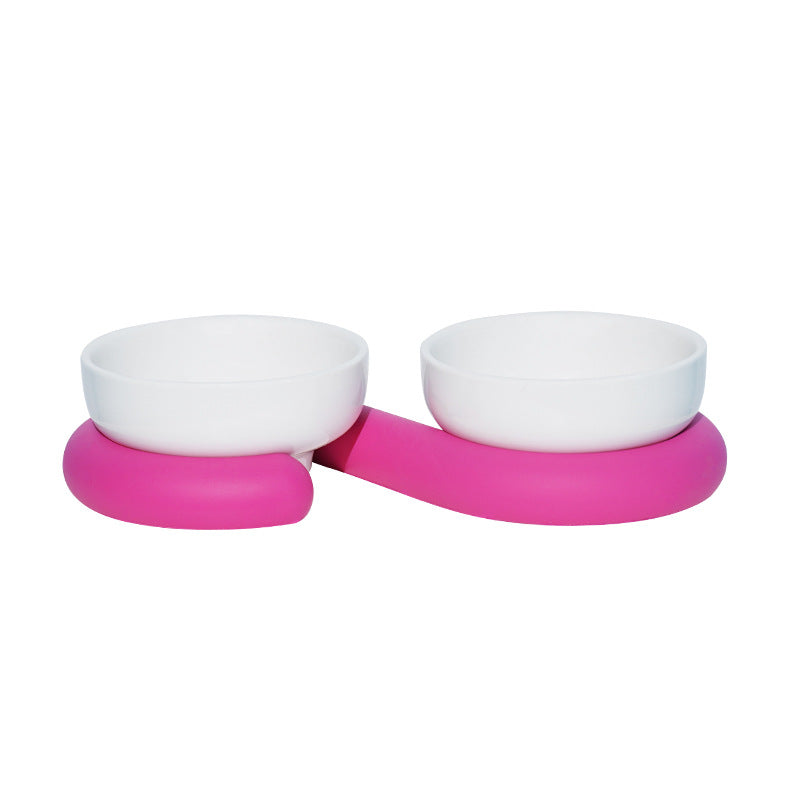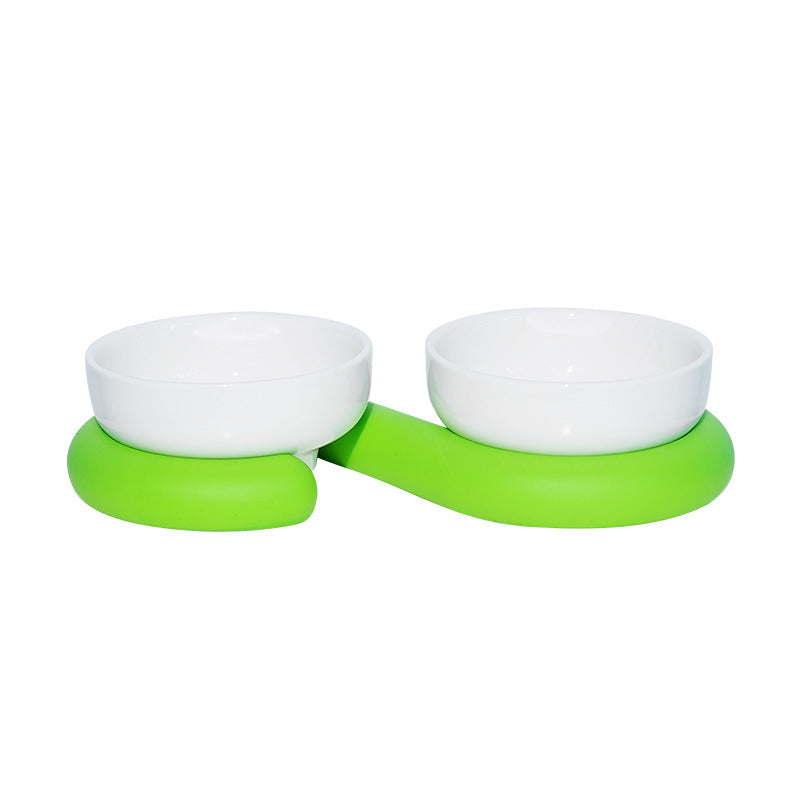 Ring-a-Ring Pet Bowl
---
Free shipping on Metro City orders over $49; other areas calculated at checkout. Check rates.
"Ring-a-Ring Pet Bowl Duo" features vibrant colors that bring vitality to your home. The double bowl design has a bowl mouth diameter of 13.5cm, a base diameter of 8cm, and a depth of 5cm. The 45° tilted design helps reduce physical strain, allowing pets to eat in a more scientific and comfortable manner. The base is made of food-grade silicone, which is safe, non-toxic, and not easy to shift. The bowls are made of ceramic, which is not only safe but also easy to clean. This product combines style and functionality to provide a comfortable and healthy dining experience for your pets.




Dimensions:30*7cm
Due to lighting, angles, or device differences, the actual item may vary slightly in color and size from the pictures. Please allow for a 1 to 3 cm variance. Consider these factors before purchasing. Such discrepancies are not considered product quality issues.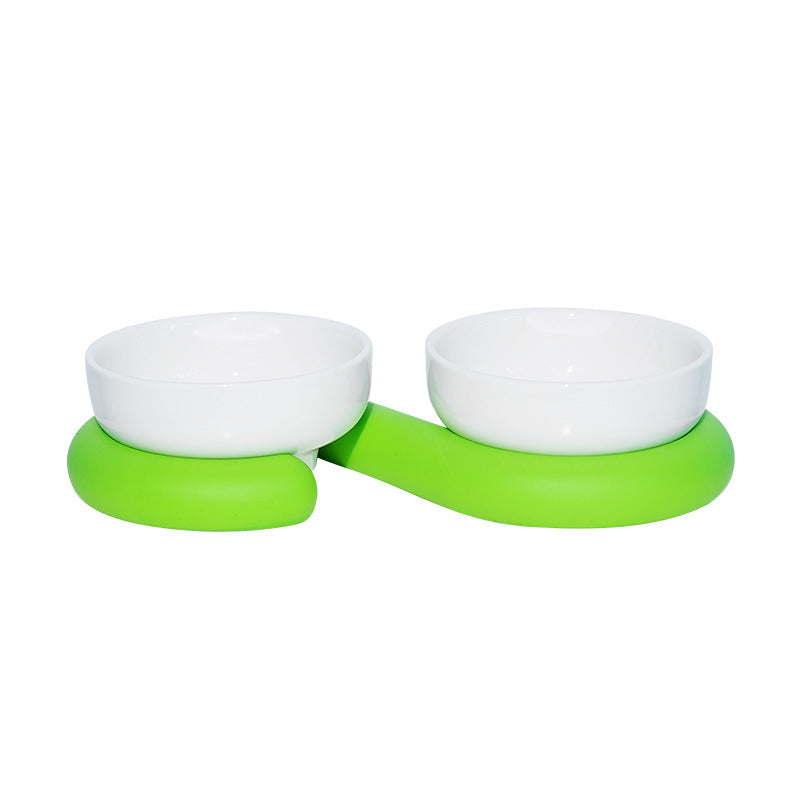 Description
Colorful, tilted ceramic pet bowls for a strain-free dining experience.
Material
Ceramic bowls with food-grade silicone base.
Dual ceramic bowls with a 45° tilt; 13.5cm mouth, 8cm base, 5cm depth; food-grade silicone base.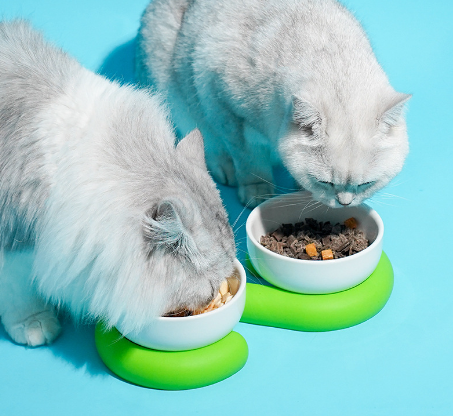 Stylish pet bowl duo adding a pop of color and convenience to your pet feeding area.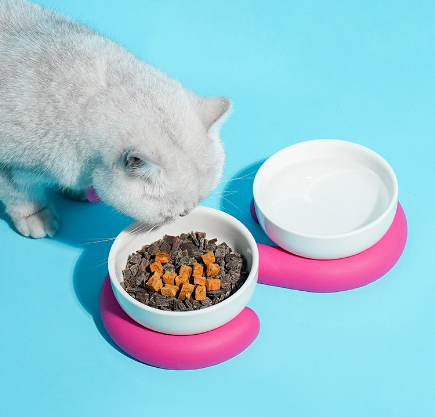 Ergonomic pet bowls in vibrant colors, designed for ease of use with a non-slip base and easy-clean ceramic.