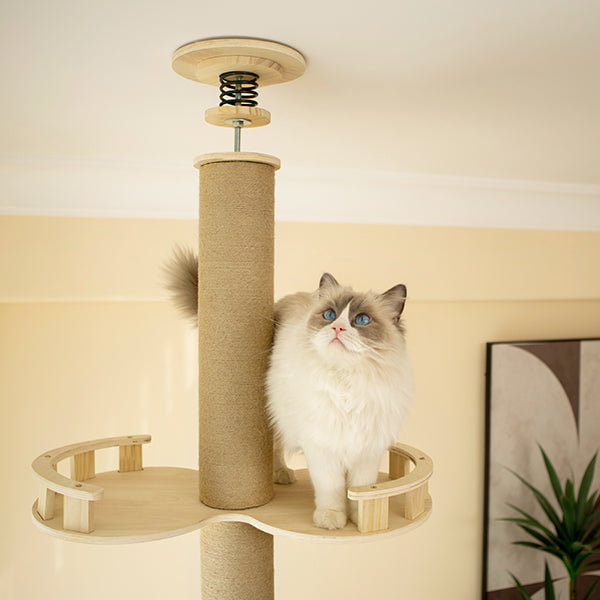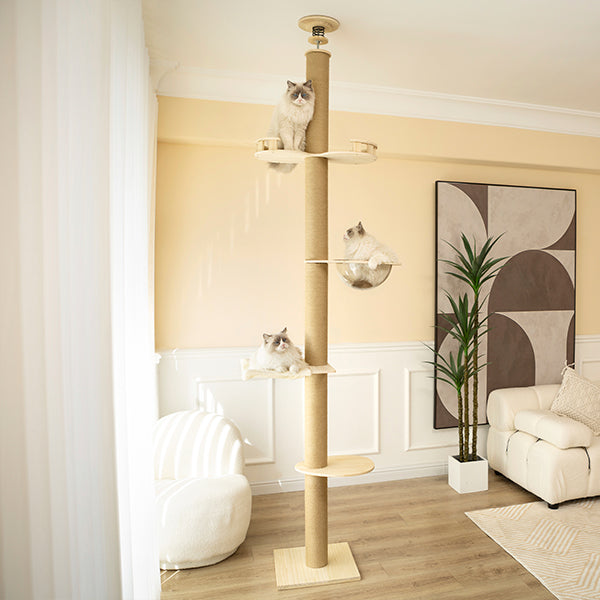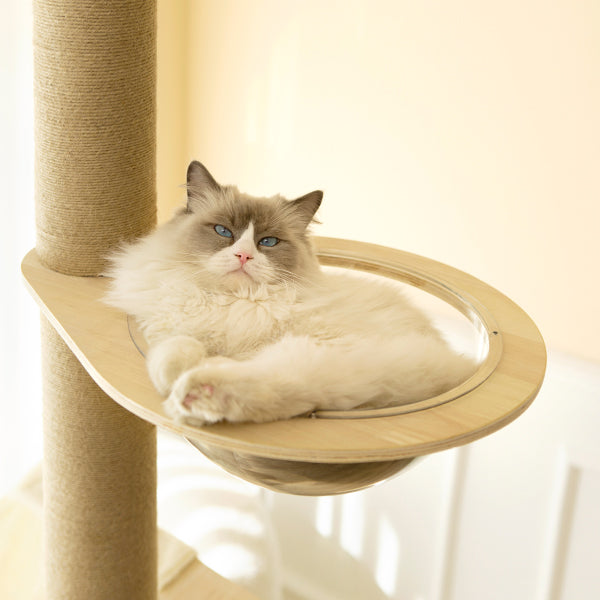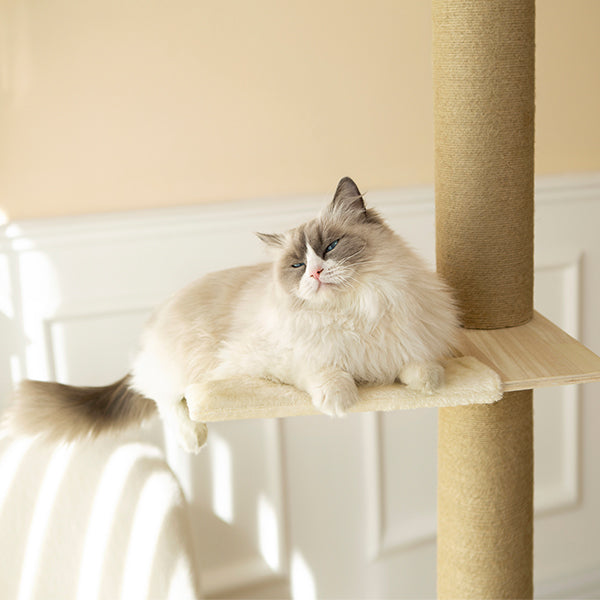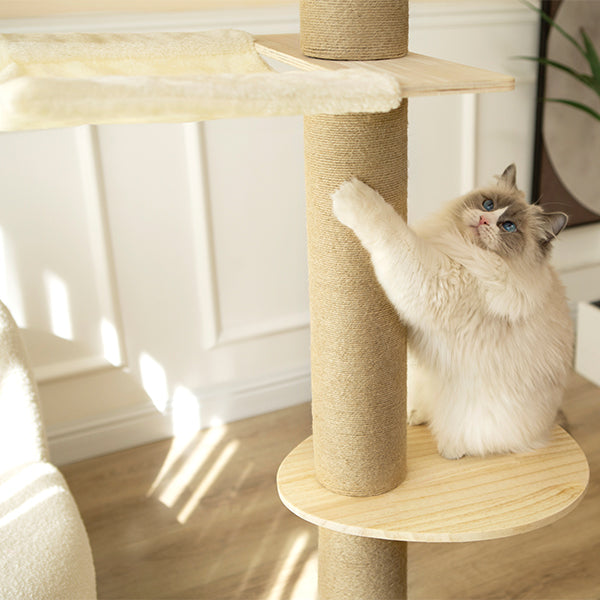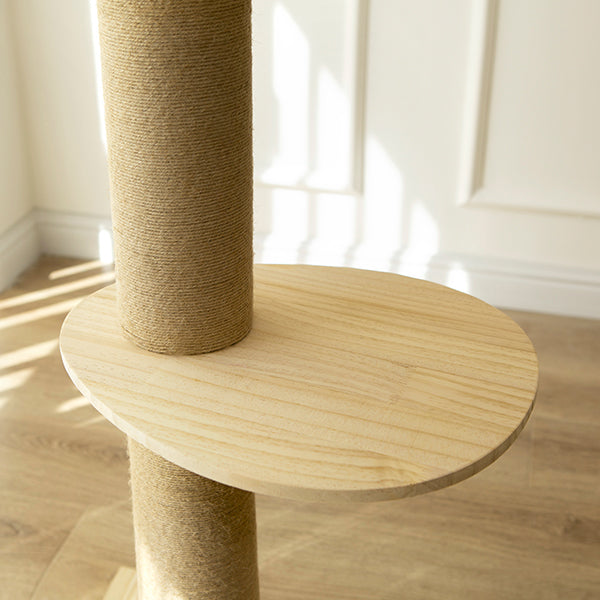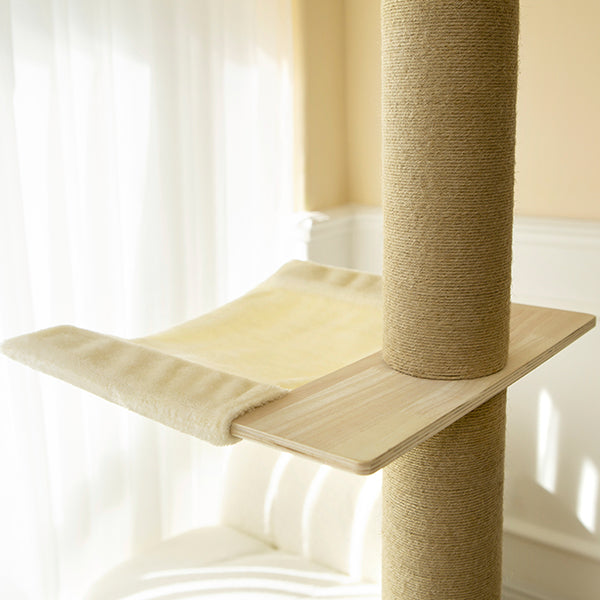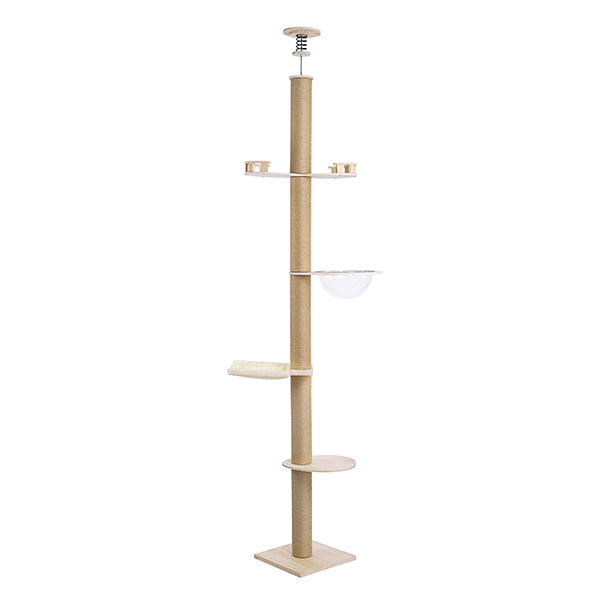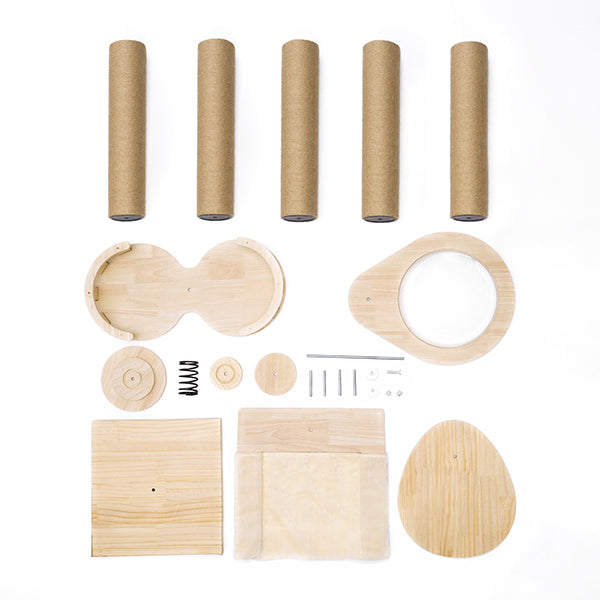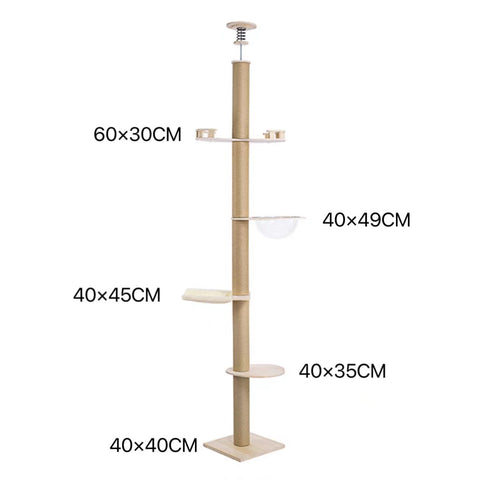 SupermarCat Floor to Ceiling Climbing Scratching Post Cat Tree - Paradise
---
This cat tree is designed according to the height of the building at 2.55-2.65 meters. Please measure the height of the building before purchasing to ensure accuracy as much as possible.

The dimensions of each pole are approximately 40cm and 50cm in length. Depending on the height of your ceiling,  you can stack and dismantle the poles to make them fit accordingly. Please note that the spring at the top is adjustable for 5 to 8cm. Please measured your proof ceilling and calculate if this product will suitable for your property before placing an order.

Simple, natural, and texture-rich philosophy of cat climbing frame. Save space and save as much as possible. Satisfy the nature of cats.

Solid pine wood material
Environmentally friendly material
Durable
No drilling
Easy installation
Save space
Weight: 18kg
Base size: 40cm*40cm
Jumping board: 40cm*35cm
Transparent capsule: 40cm*49cm
Top castle board: 60cm*30cm
Hammock: 40cm*45cm

Note: Due to lighting, angles, or device differences, the actual item might be slightly different in colors and sizes from the pictures. Please allow 1 to 3 cm inaccuracy, and please consider these factors before your purchase. Such issues are not considered product quality issues
Due to lighting, angles, or device differences, the actual item may vary slightly in color and size from the pictures. Please allow for a 1 to 3 cm variance. Consider these factors before purchasing. Such discrepancies are not considered product quality issues.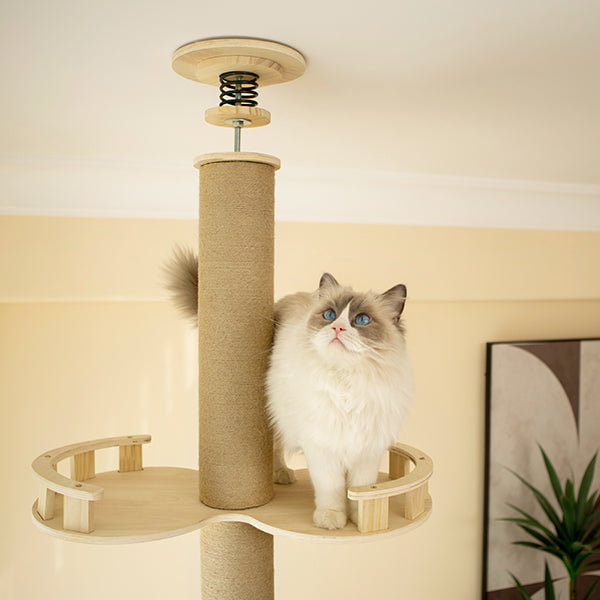 Description
Adjustable floor-to-ceiling cat tree with solid pine wood, transparent capsule, and hammock.
Name
SupermarCat Floor to Ceiling Climbing Scratching Post Cat Tree - Paradise
Dimensions
Base: 40*40cm; Jumping board: 40*35cm; Capsule: 40*49cm; Top board: 60*30cm; Hammock: 40*45cm
SupermarCat Floor to Ceiling Climbing Scratching Post Cat Tree - Paradise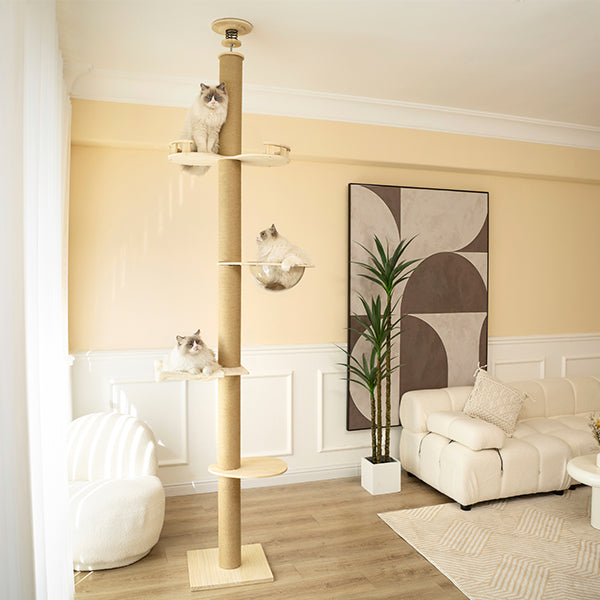 A ceiling-high haven, tailored to fit modern homes while embracing your cat's natural instincts.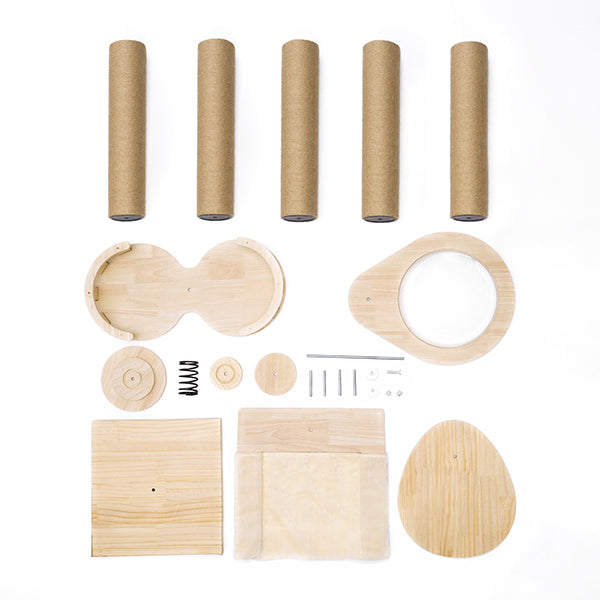 Customizable cat tree scaling 2.55-2.65 meters, designed with adaptable poles for a snug fit. Features include solid pine wood, easy installation, no drilling, and versatile components like a transparent capsule and hammock.
Great service and product
Purchased this cat tree for our older cat as we recently brought a puppy home, so we needed to create a safe high space. Fantastic communication as we have 3m high ceiling and needed extra poles. The product so far seems likegreat quality and looks exactly as described.
Indoor playground
My cat LOVES this tower. Scuttles up and down all day, and love the added bonus of being a scratcher too 👌🏻
Looks very attractive in my living room and was super easy to put together, highly recommend!!
High ceiling cat tree
My 2 babies loving it. I put this tree on the balcony, they love chilling out here and looking out from the balcony since this is very high touching the ceiling that can see the full street views. I highly recommend this product
"Well Worth the Investment"
"A quality cat tree that my cats can't get enough of! It's tall, has multiple levels, and the scratching posts are a great bonus. Worth every penny!"