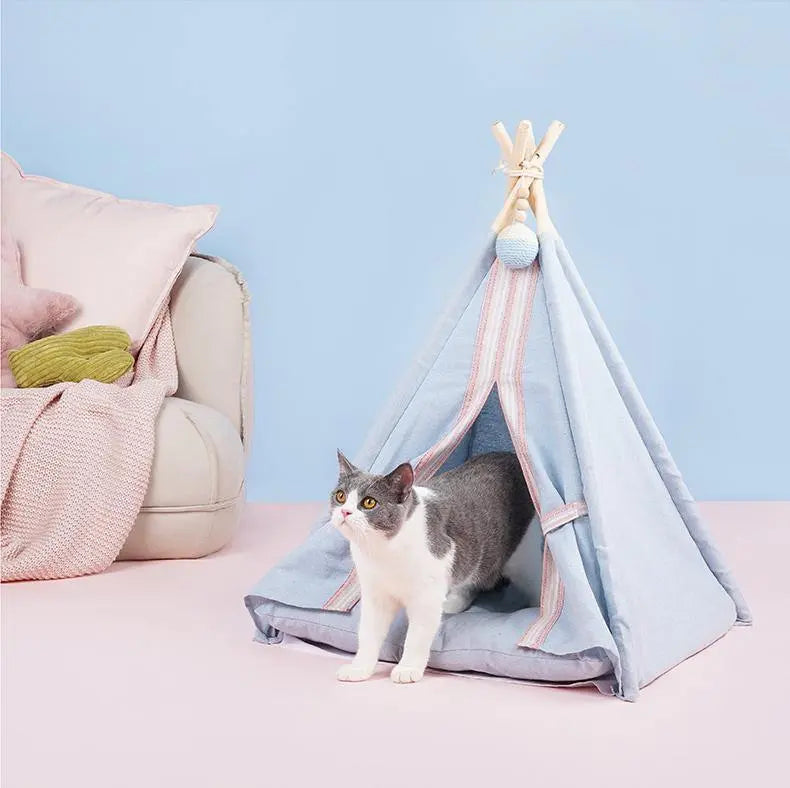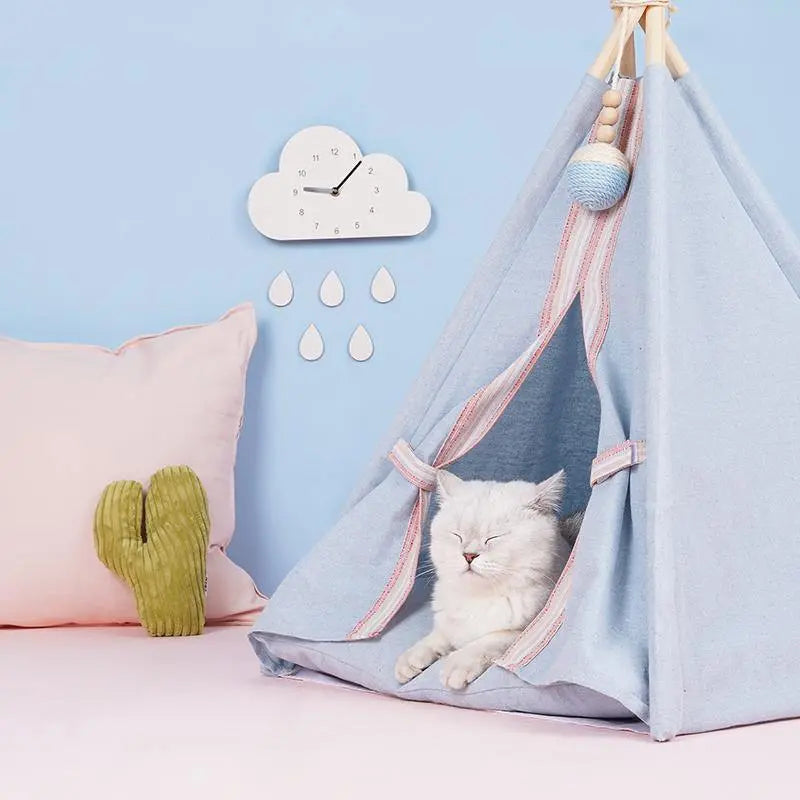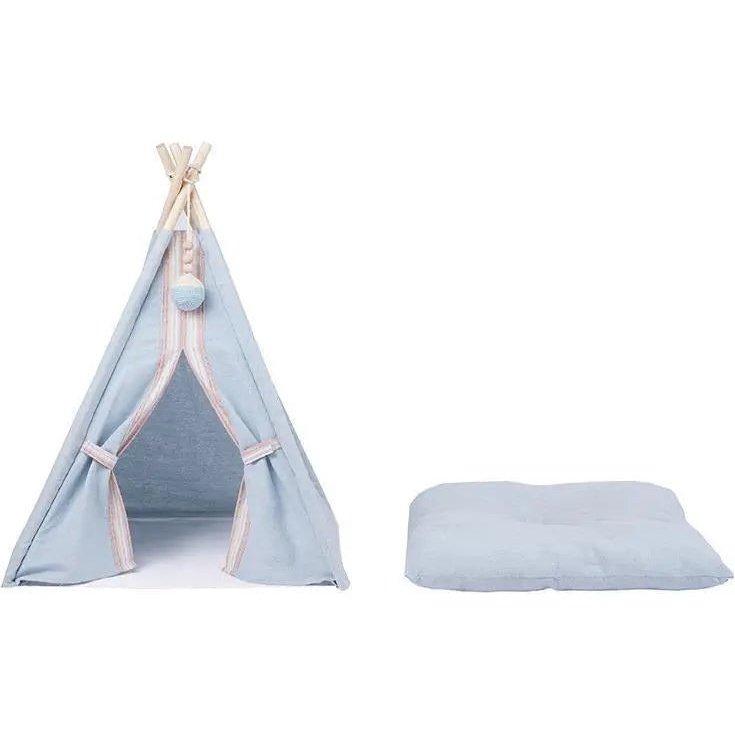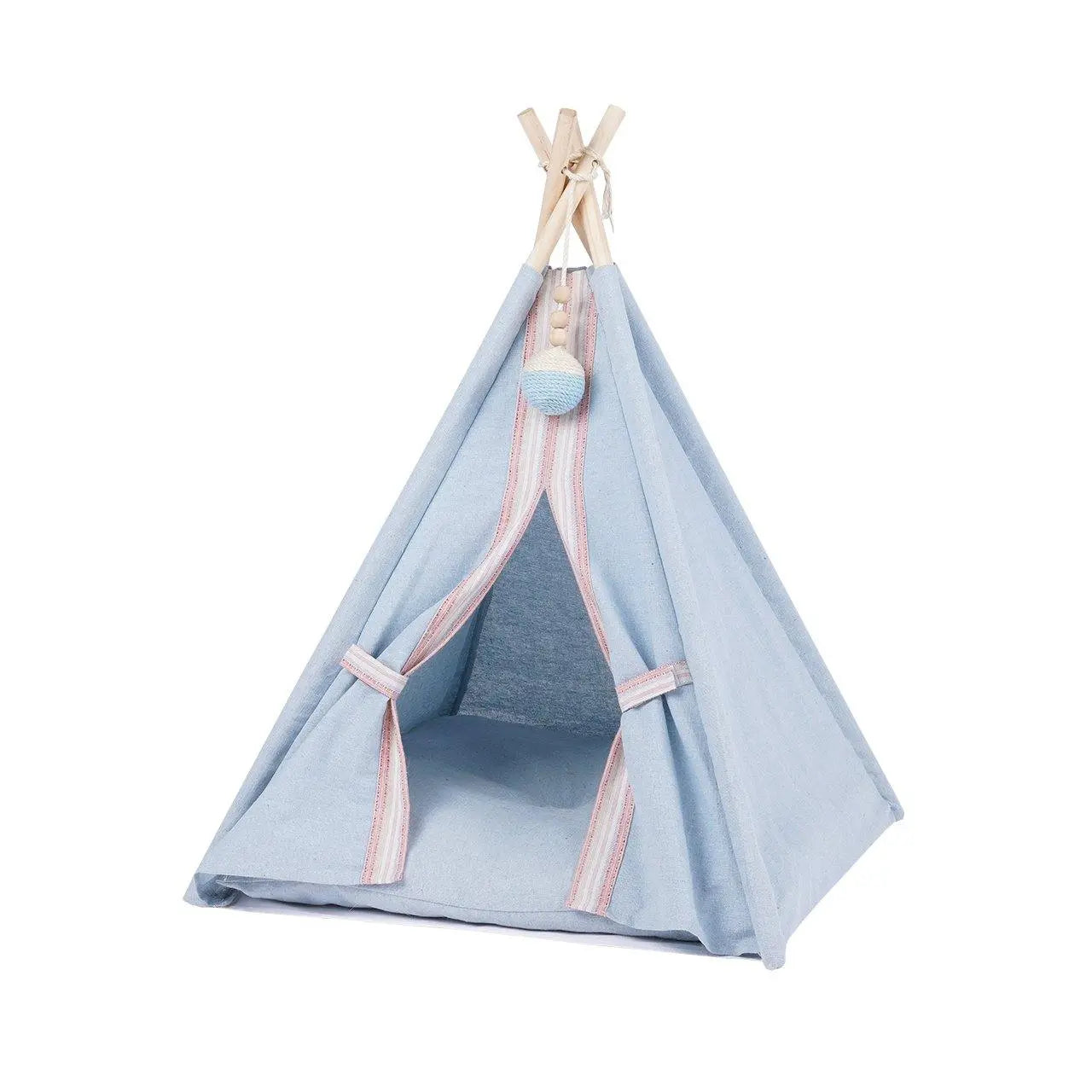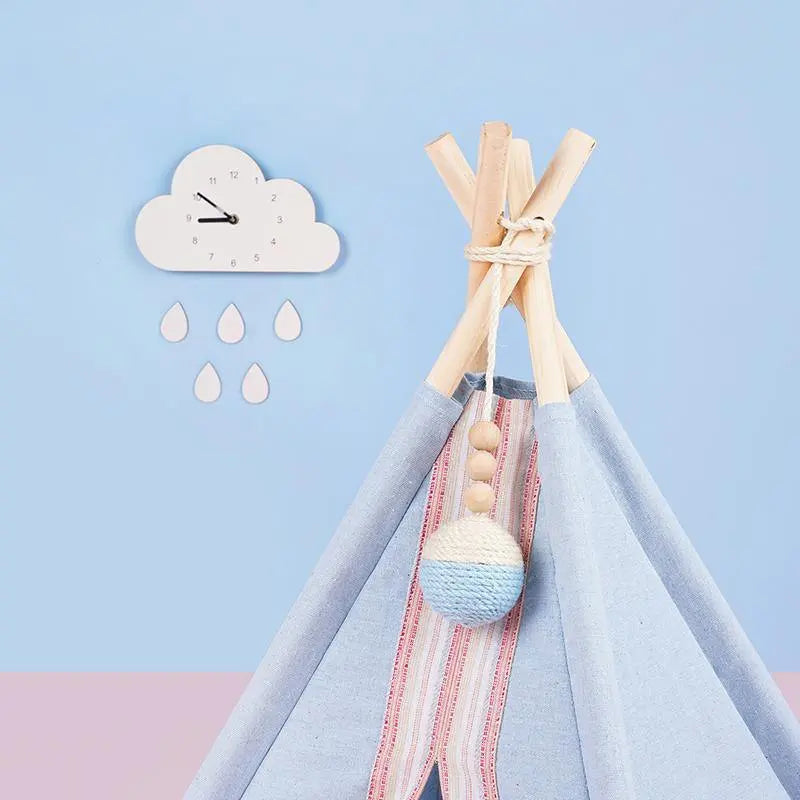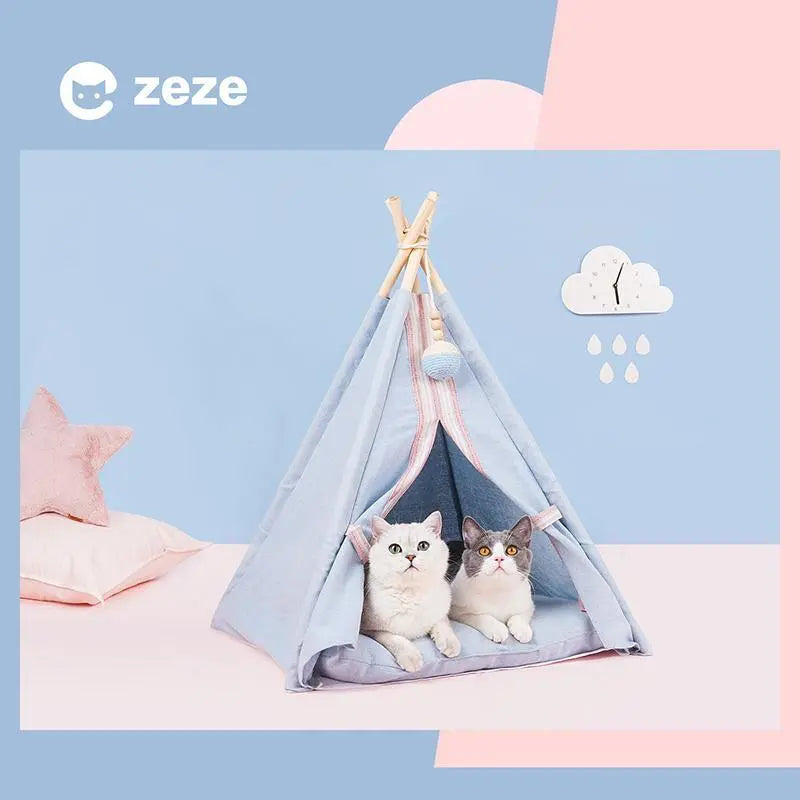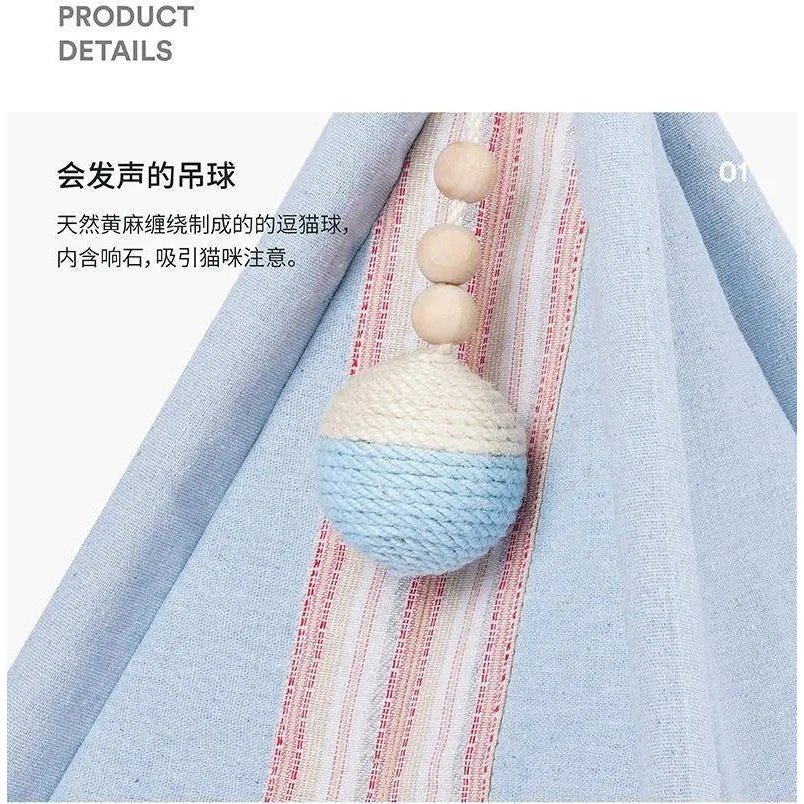 ZEZE Teepee Pet Tent with Cushion Pet Bed
---
Free shipping on Metro City orders over $49; other areas calculated at checkout. Check rates.
What does a cat need other than delicious treats? A cosy bed to nap, rest, and purr. This Teepee cat tent with a cushion can be the perfect addition to your cat bed. It's as soft as your kitty's fur, comfortable, and made of the finest quality material. It has a hanging teaser toy so your cat would spend all her days in the cat nest playing, having fun and rest infinitely. If your cat is going to have kittens, then this cat tent with a cushion can be the best first home!

Cat tent with removable cushion
Soft, comfortable, and cozy
Warm pet nest
Can handle the weight of an adult cat or puppy

Specification

Size: 60×60×78cm

Net Weight: 810g


Material:  Cotton
Due to lighting, angles, or device differences, the actual item may vary slightly in color and size from the pictures. Please allow for a 1 to 3 cm variance. Consider these factors before purchasing. Such discrepancies are not considered product quality issues.
Description
Comfortable and fun-filled teepee cat tent with a cushion for endless relaxation and play.
Name
ZEZE Teepee Pet Tent with Cushion Pet Bed
Material
Premium quality cotton for softness and comfort.
ZEZE Teepee Pet Tent with Cushion Pet Bed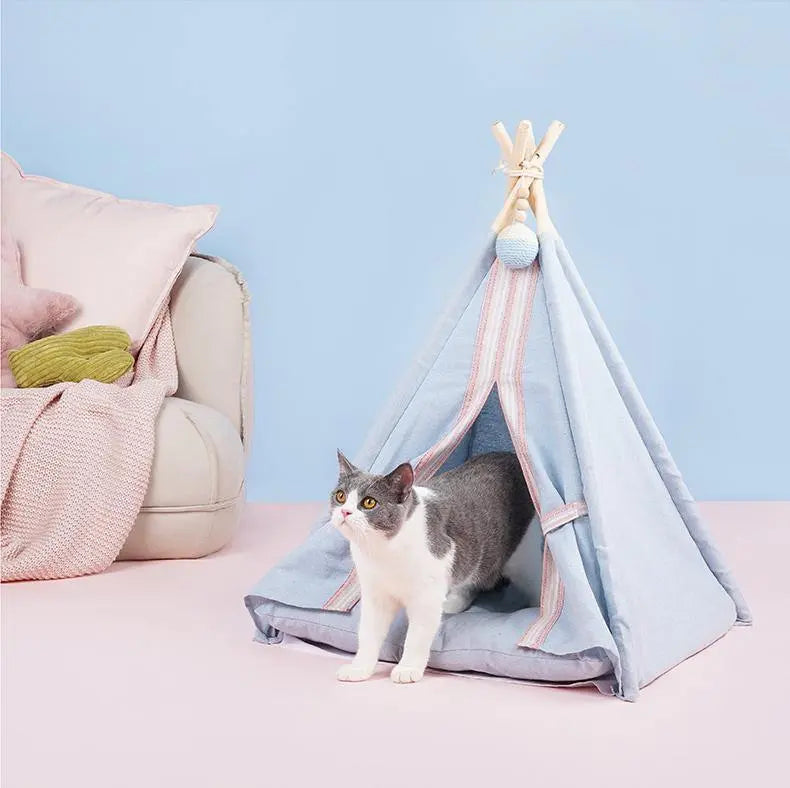 A cozy and entertaining teepee tent, perfect for cats to play, rest, and feel secure.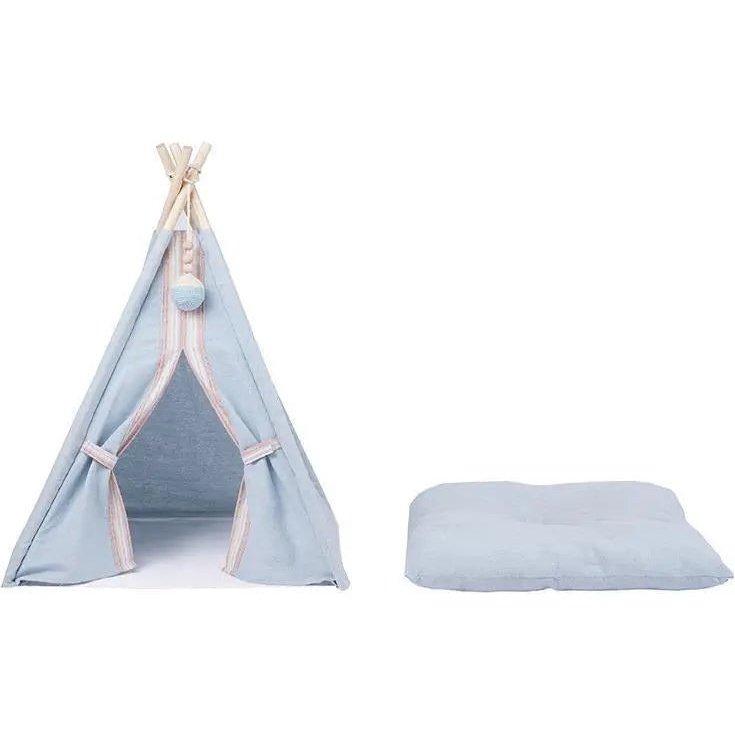 Soft teepee cat tent with removable cushion and playful hanging toy, ideal for cats or small puppies.