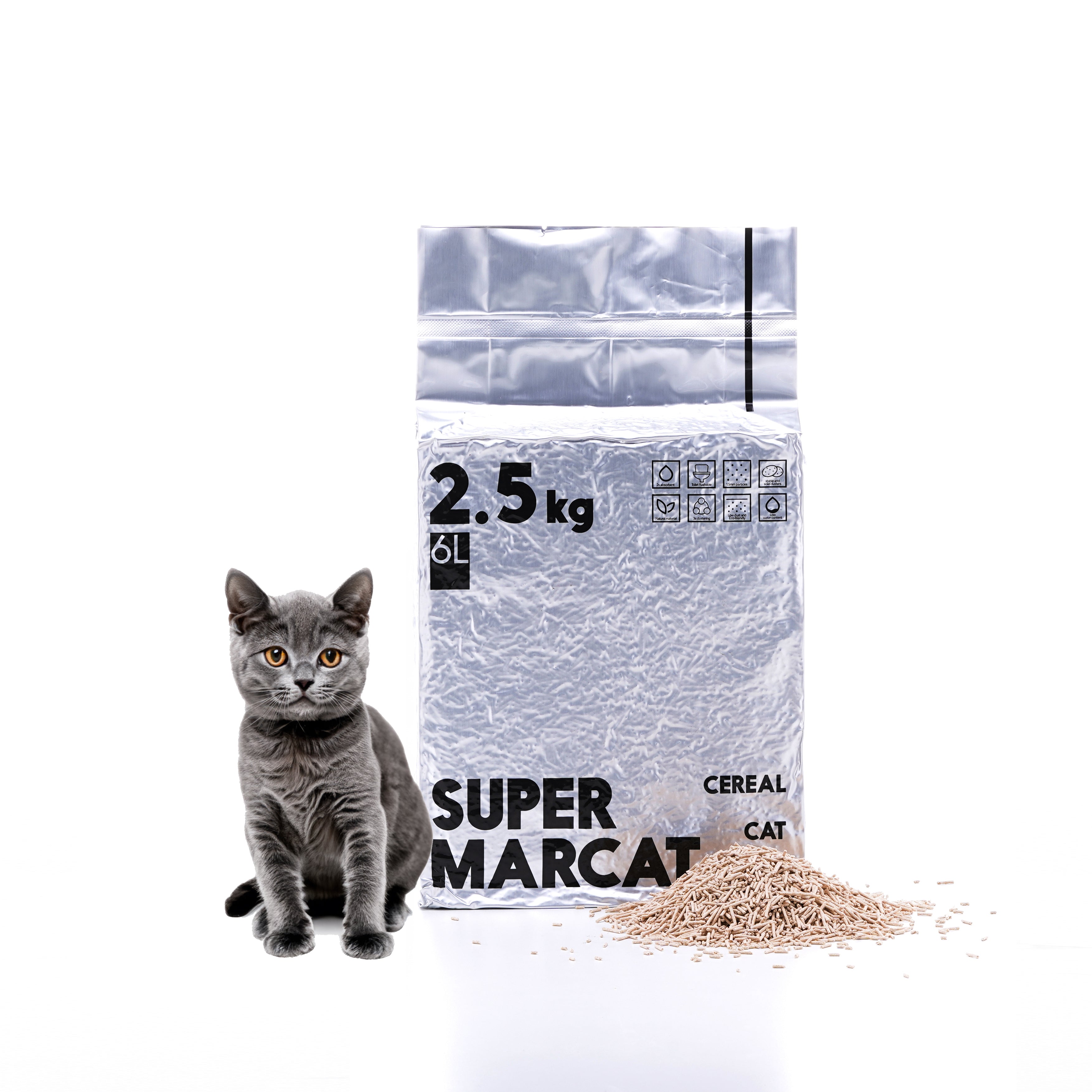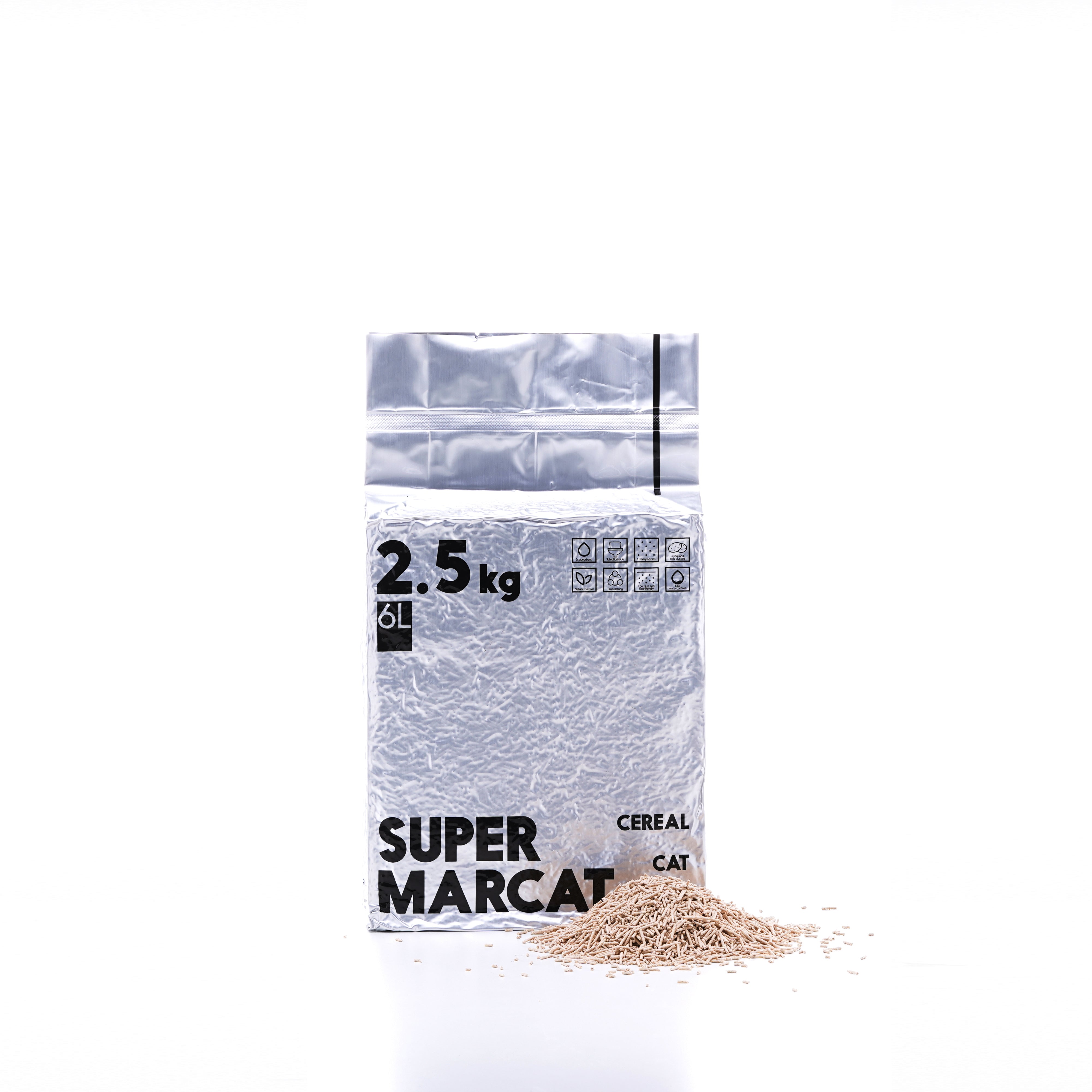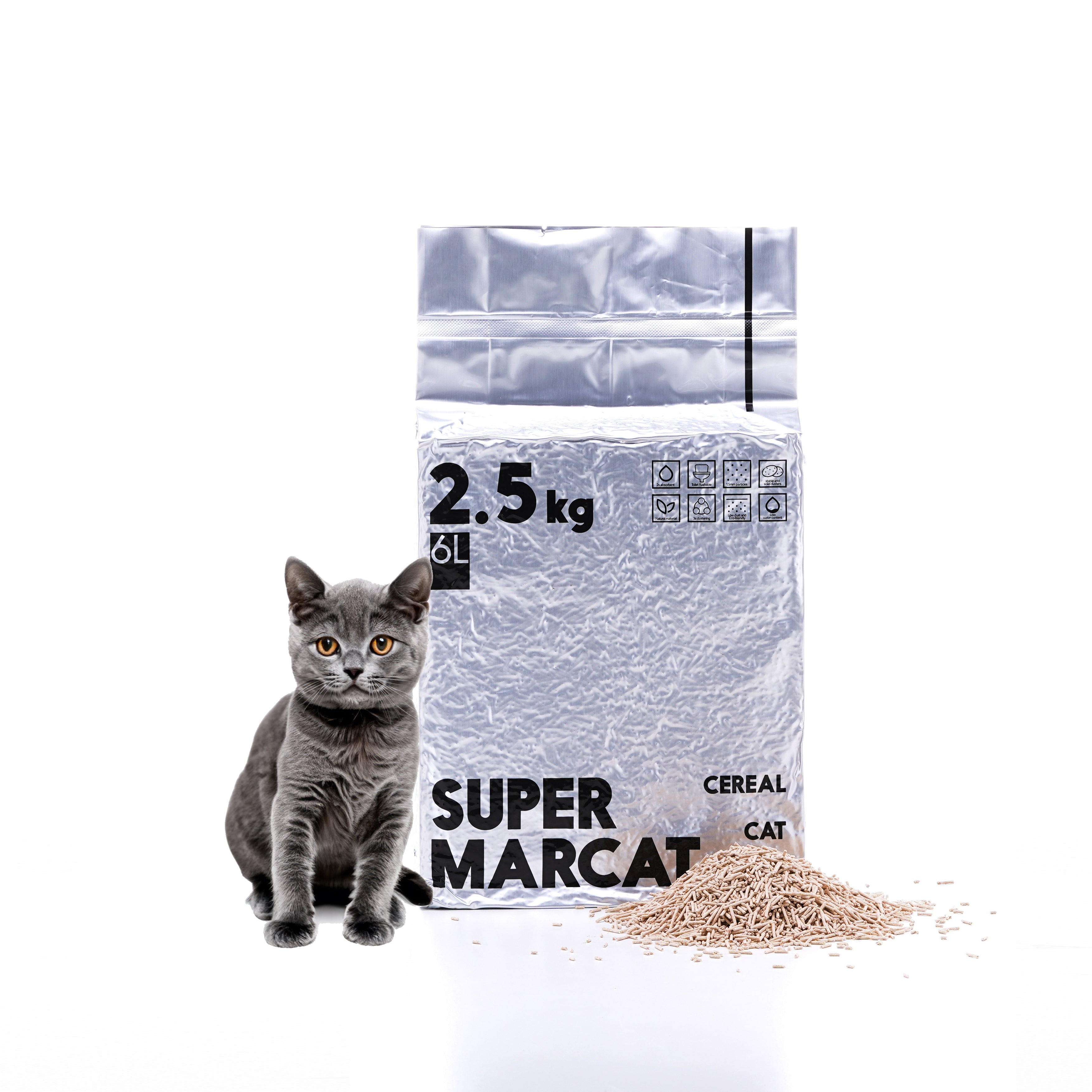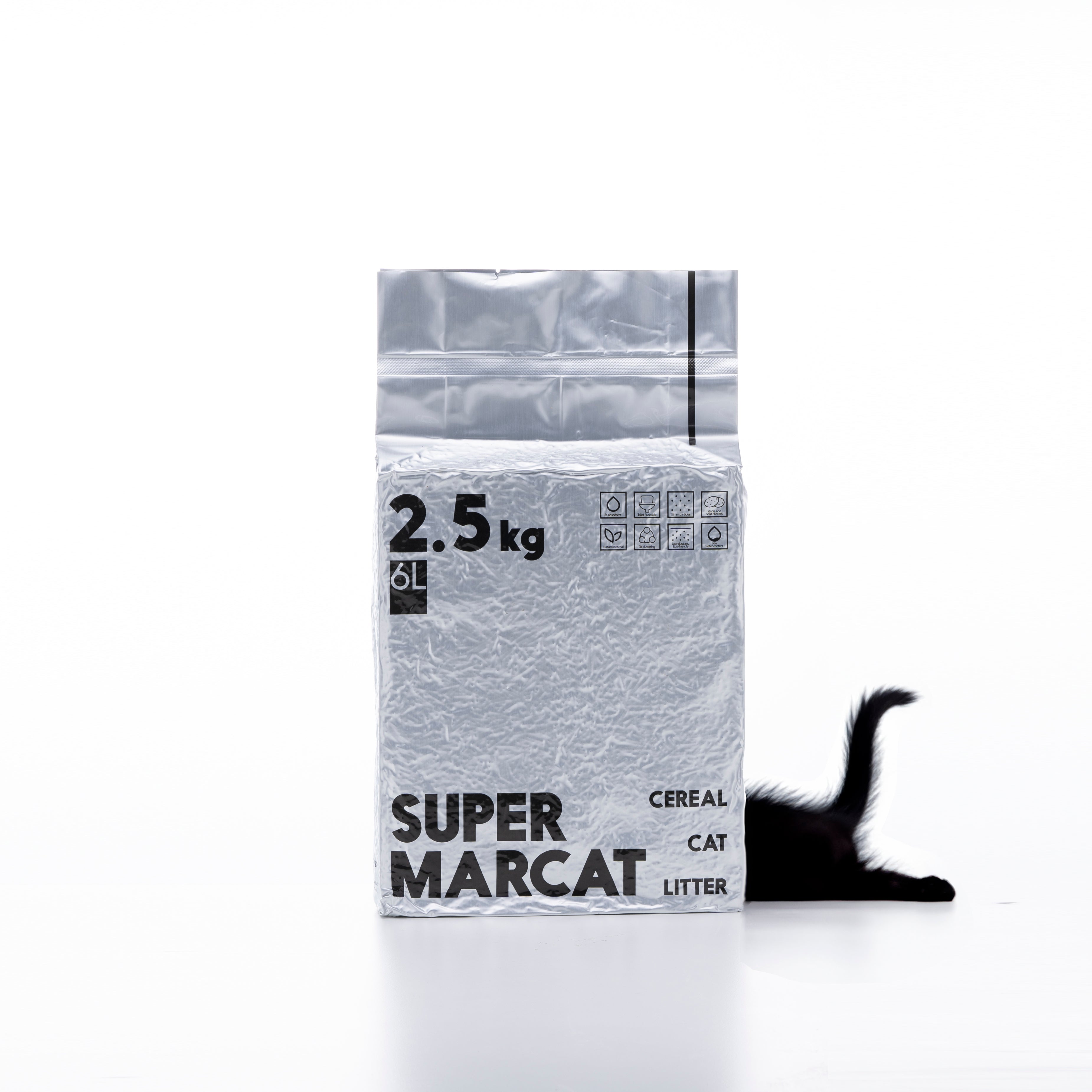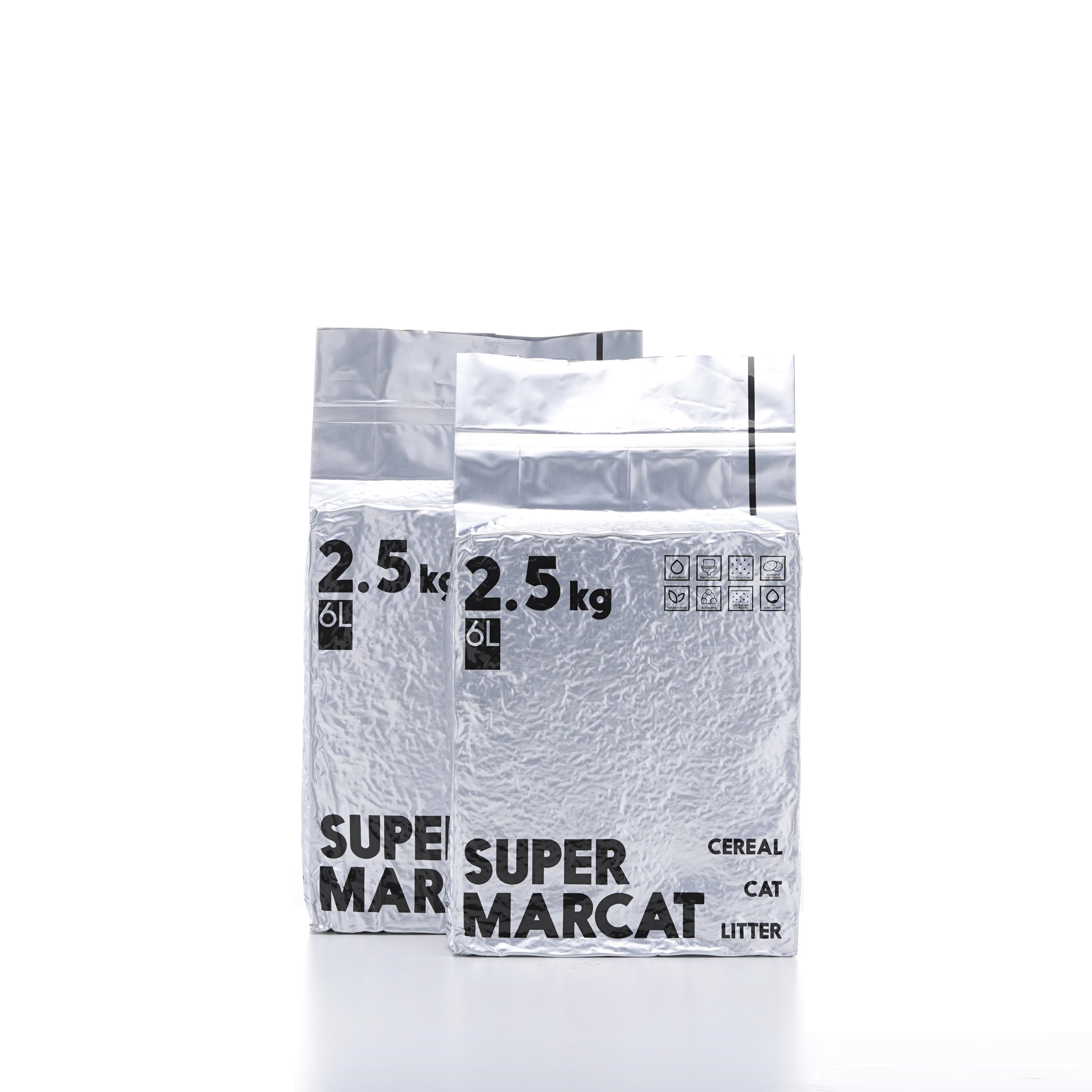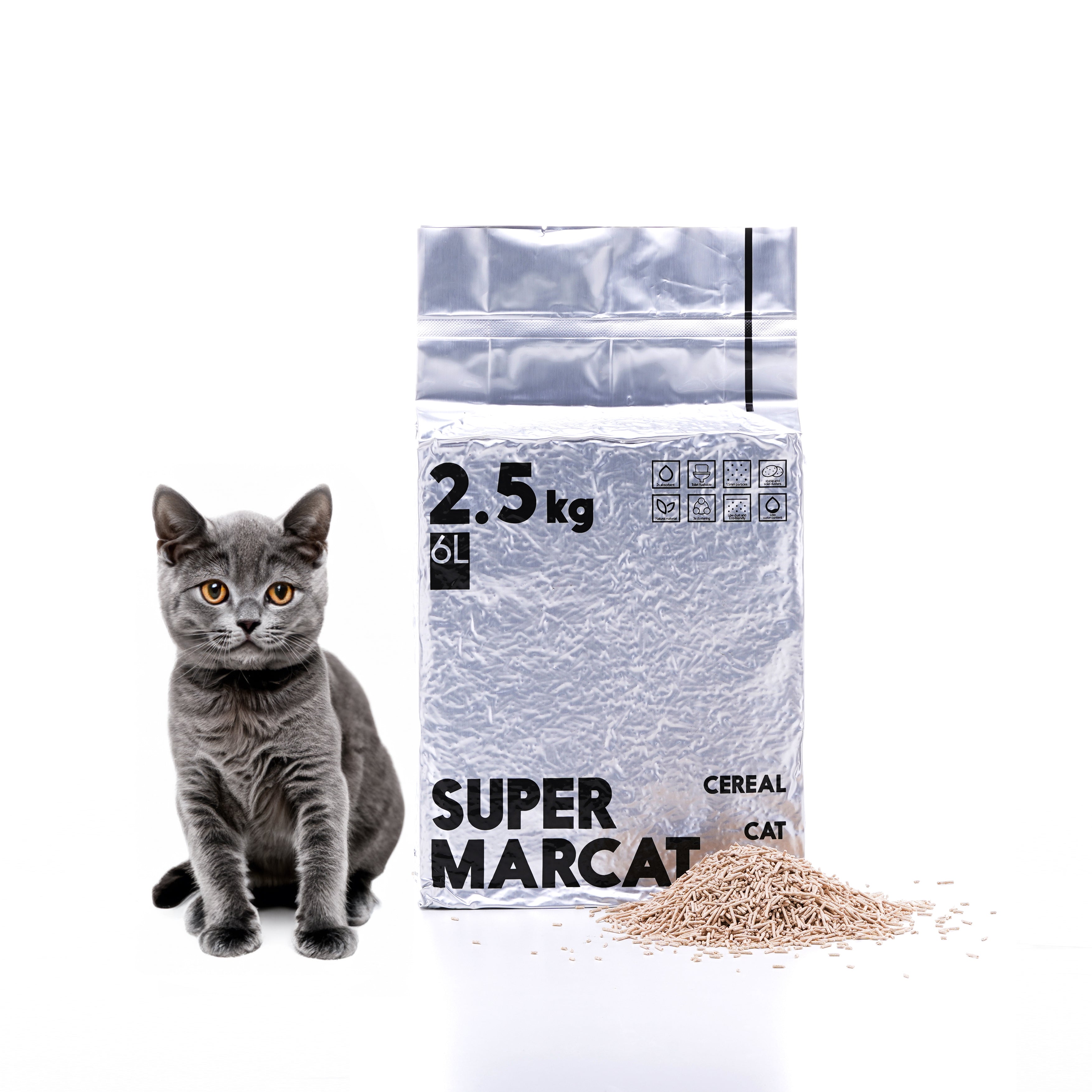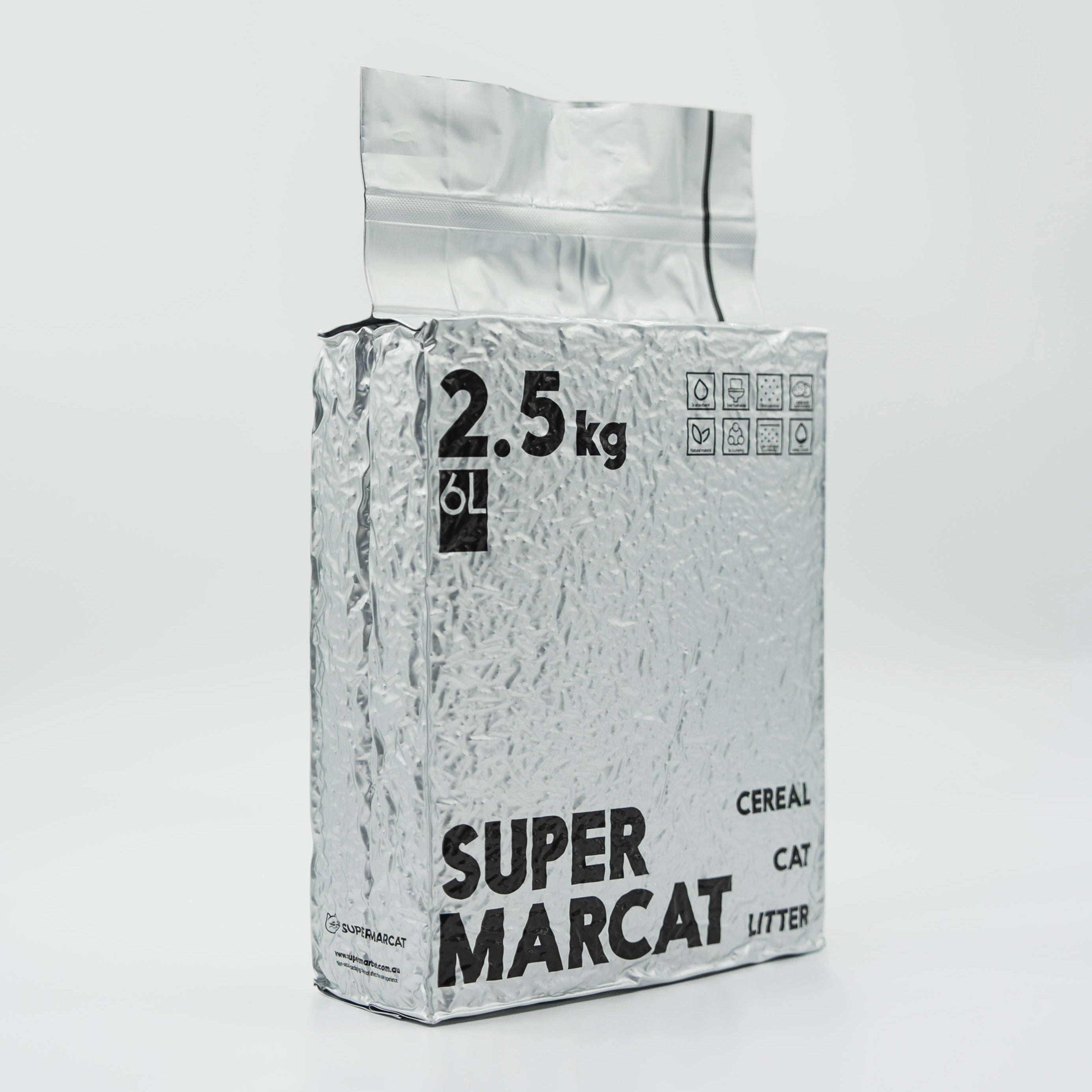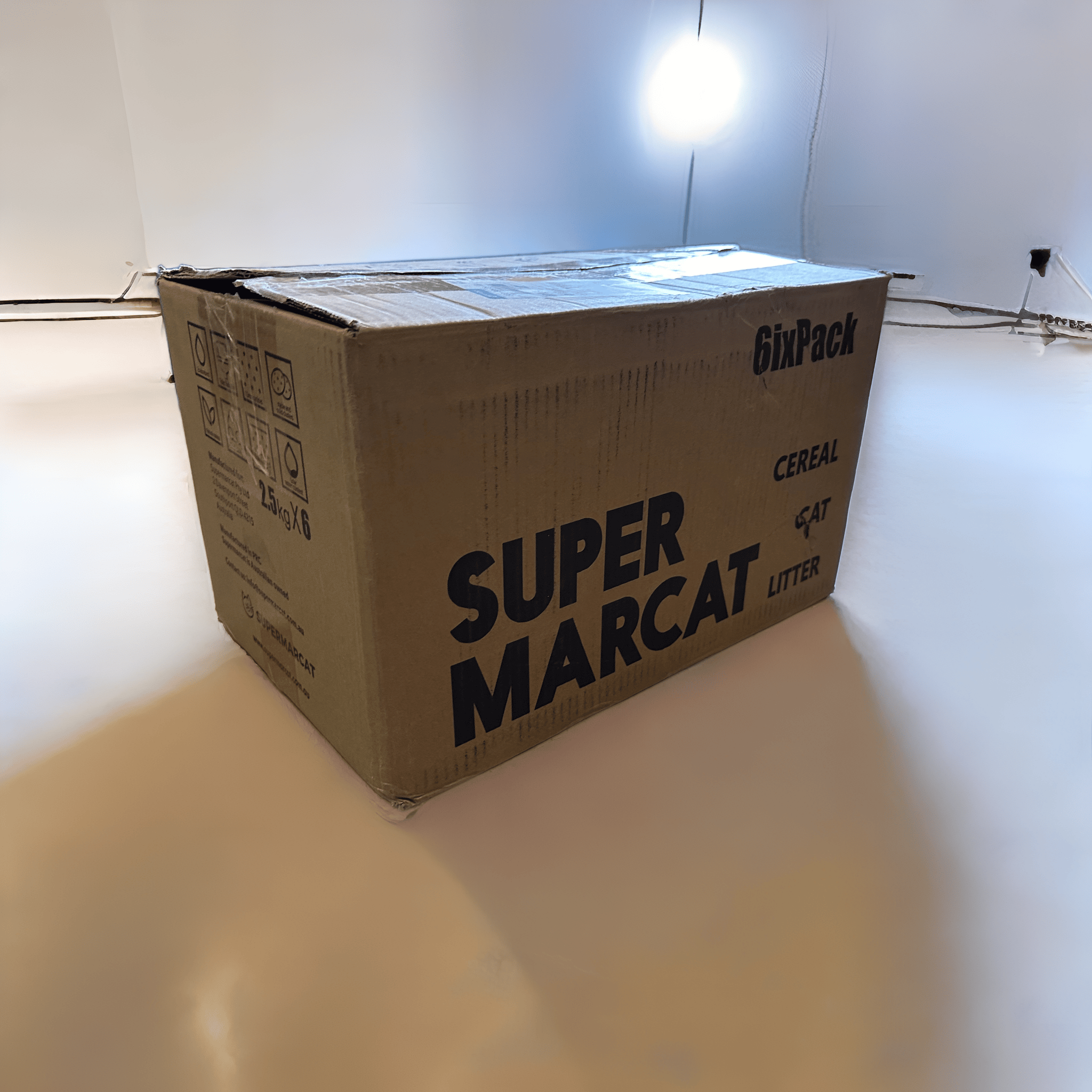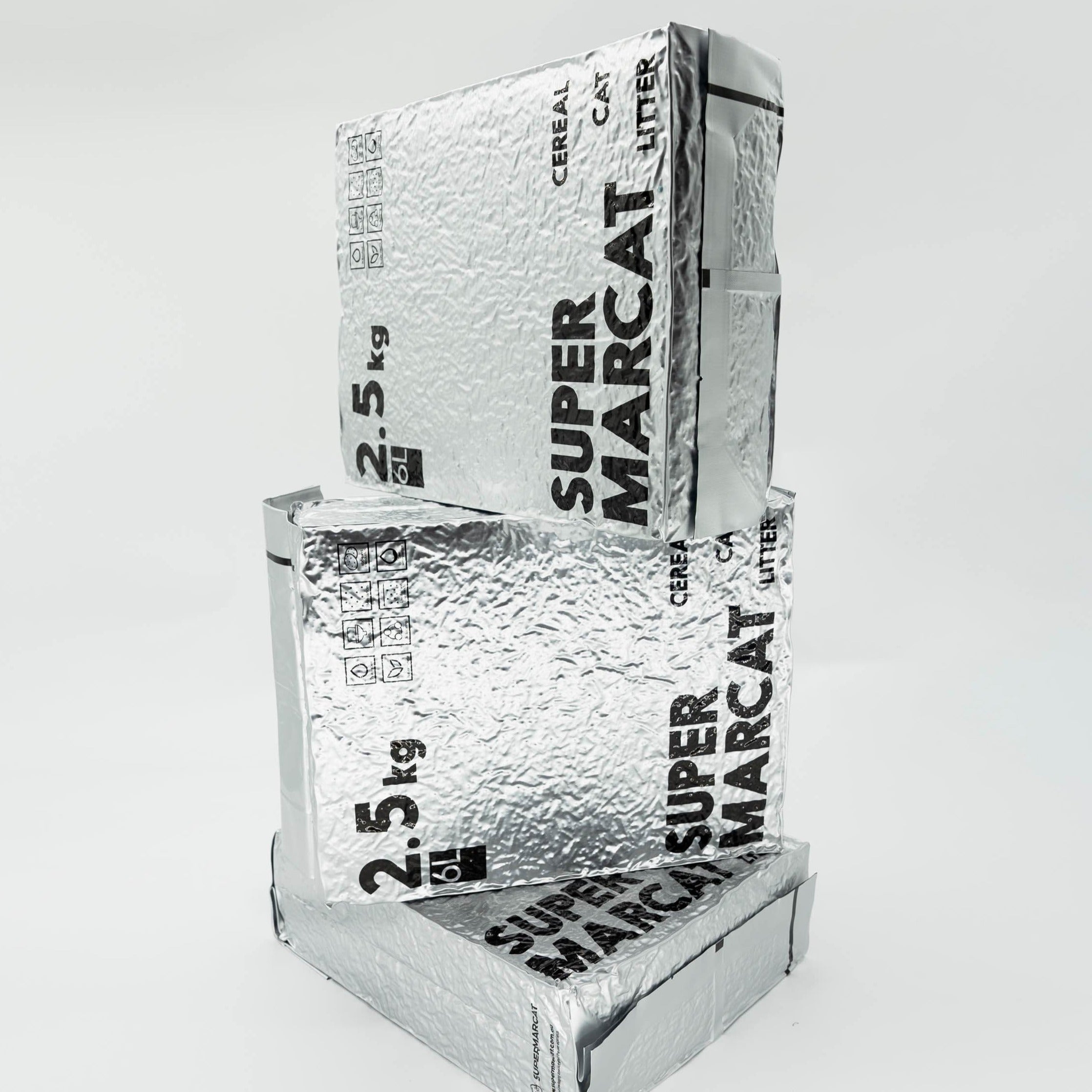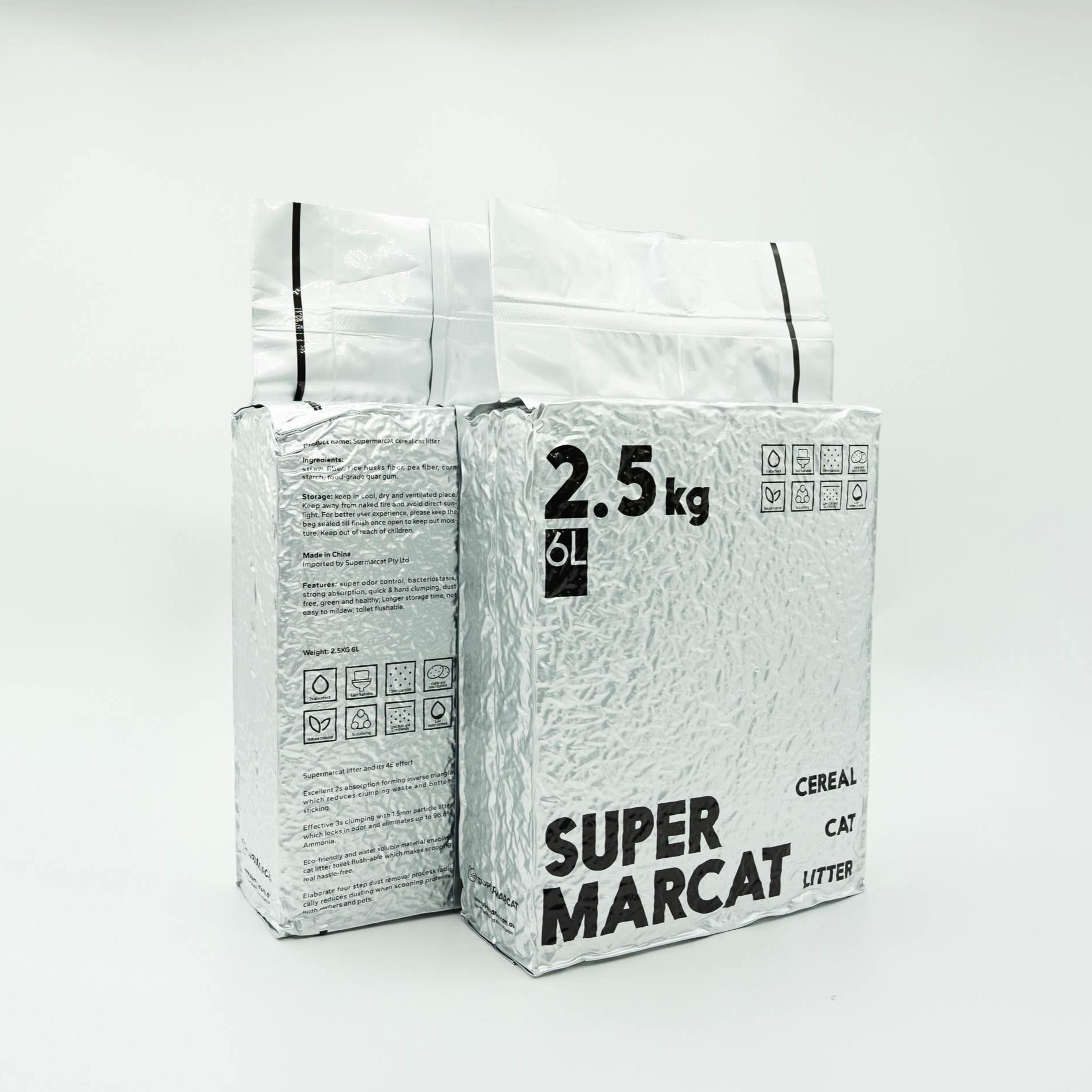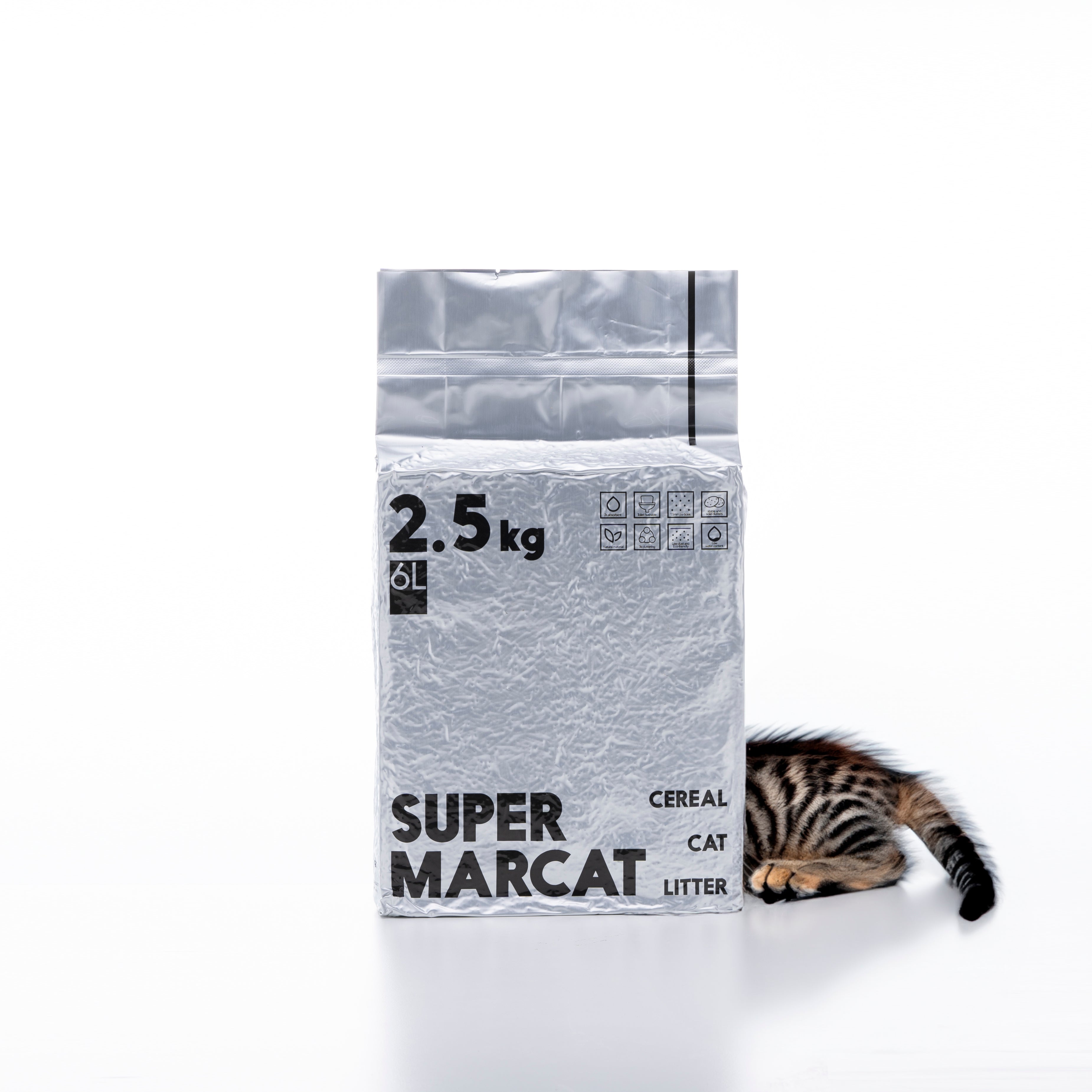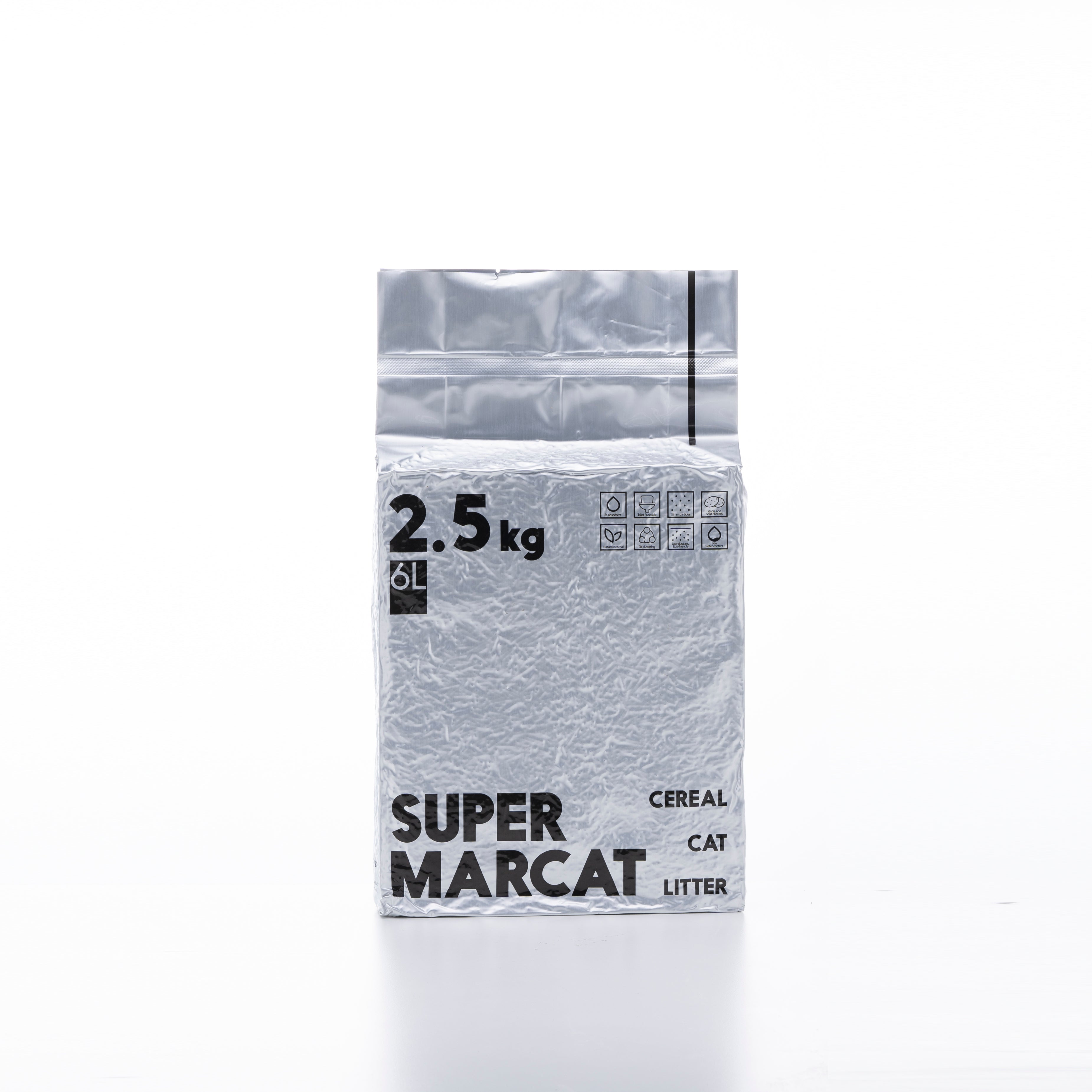 SupermarCat Eco Cereal Cat Litter Biodegradable 6L
---
Free shipping on Metro City orders over $49; other areas calculated at checkout. Check rates.
🚀KEYWORDS:

💫 Unbelievable Absorption

🎯 Supreme Clumping

🌍 Eco-Friendly & Convenient

🌬️ Advanced Dust Removal

🚽 Toilet Flushable

🌽 Cereal Cat Litter

🌿 Unscented for a Pure Natural Experience

💫 Unbelievable Absorption: Within just 2 seconds, our Supermarcat litter forms an inverted triangle, significantly reducing clumping waste and preventing the bottom from sticking. No more power washing the tray weekly - just a quick cleanup whenever needed. 💪

🎯 Supreme Clumping: The unique 1.5mm particle litter provides swift clumping in just 3 seconds. It expertly locks in odor and eradicates up to 96.6% of ammonia. No more stinky litter boxes - enjoy a fresher, cleaner home. 🌸

🌍 Eco-Friendly & Toilet Flushable: Made from water-soluble materials like straw fiber, rice husks fiber, pea fiber, corn starch, and food-grade guar gum, Supermarcat litter can be conveniently flushed down the toilet for hassle-free scooping and cat care that's kinder to the Earth. 🌳

🌬️ Advanced Dust Control: Our meticulous four-step dust removal process dramatically reduces dust during scooping, safeguarding both owners and pets from potential allergies. The result is the least messy litter experience you'll ever have. 👏

🐾 Pamper Your Cat with Supermarcat Cereal Cat Litter: More than just a product, it's a commitment to a cleaner, fresher, and healthier lifestyle for your feline friend. Choose Supermarcat and elevate your cat litter experience. Your cats will love it and so will you! 😻

💡 How to Use SupermarCat Cereal Cat Litter:

1️⃣ Distribute litter across the tray, aiming for a depth of about 5-7cm.

2️⃣ Carefully remove clumps and solids as needed. The water-soluble clumping can be conveniently disposed of in the toilet. 🚽

3️⃣ Replenish your litter tray with Supermarcat cereal cat litter to maintain the desired level.

SupermarCat - making cat care simpler, greener, and more enjoyable! 🍃🐱
Due to lighting, angles, or device differences, the actual item may vary slightly in color and size from the pictures. Please allow for a 1 to 3 cm variance. Consider these factors before purchasing. Such discrepancies are not considered product quality issues.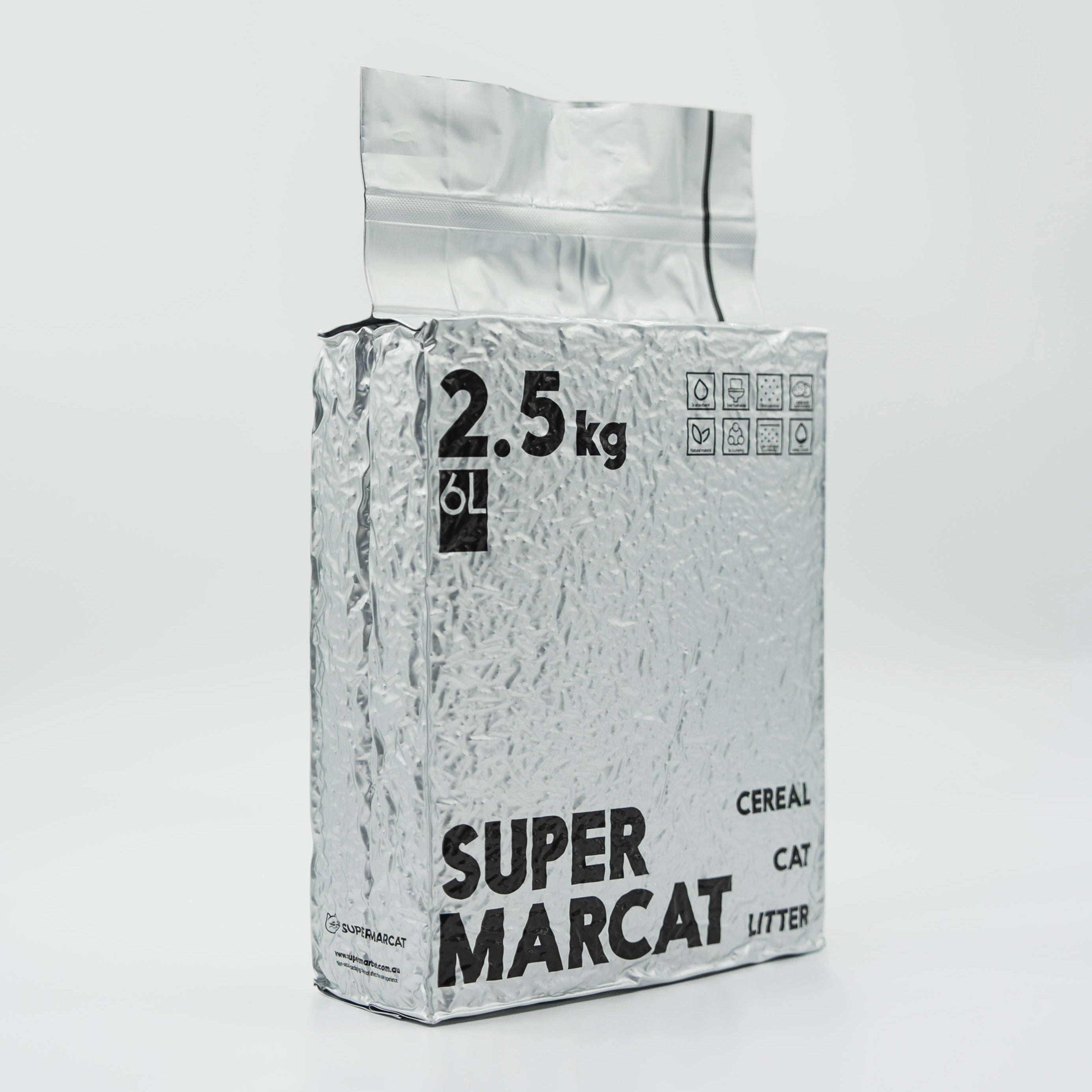 Description
Eco-friendly, flushable cat litter with rapid absorption and clumping.
Name
SupermarCat Eco Cereal Cat Litter Biodegradable 6L
SupermarCat Eco Cereal Cat Litter Biodegradable 6L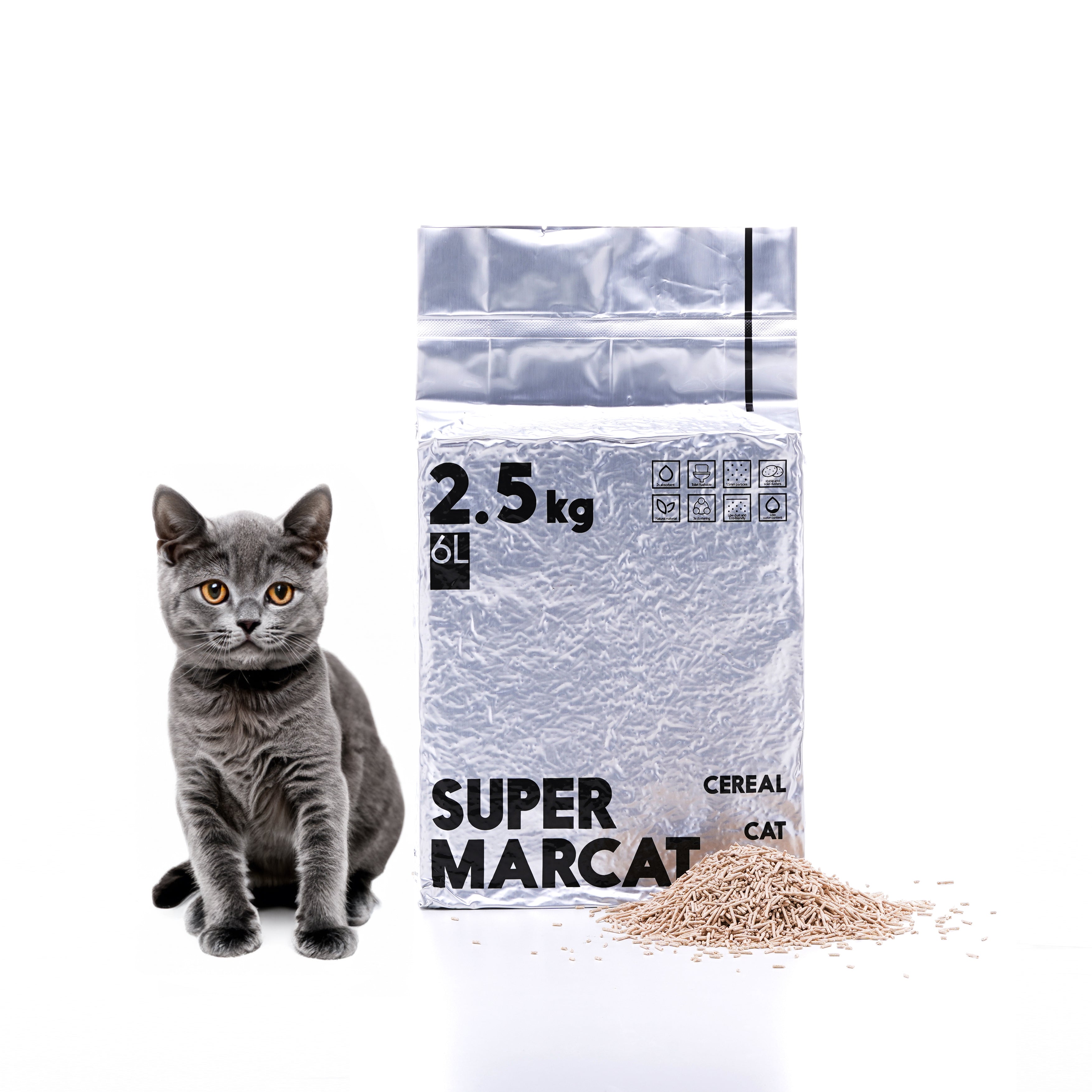 Eco-friendly cat litter experience with swift absorption and clumping, designed for modern cat households.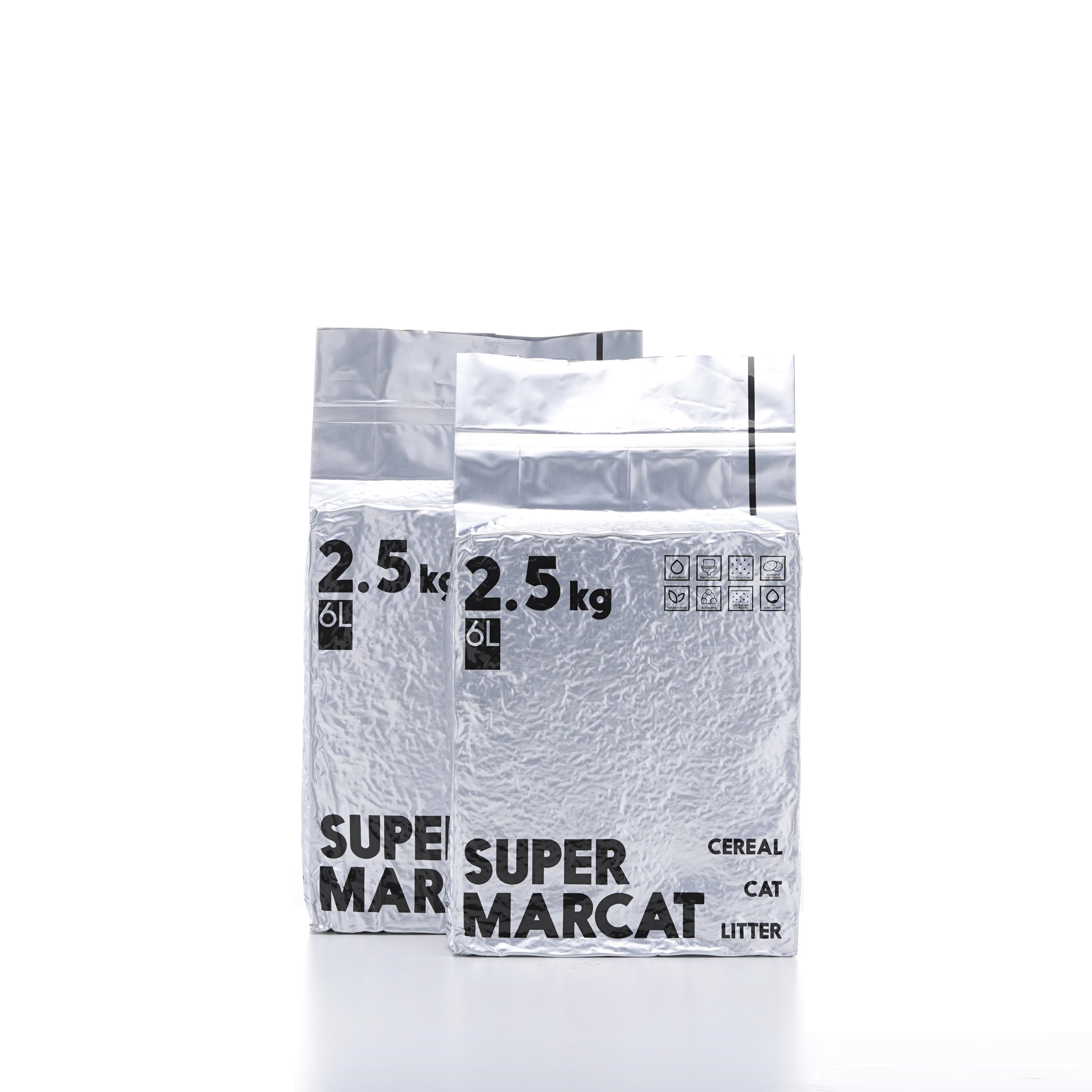 2-second absorption, 3-second clumping, eco-friendly, flushable, low dust, made from natural cereal materials.