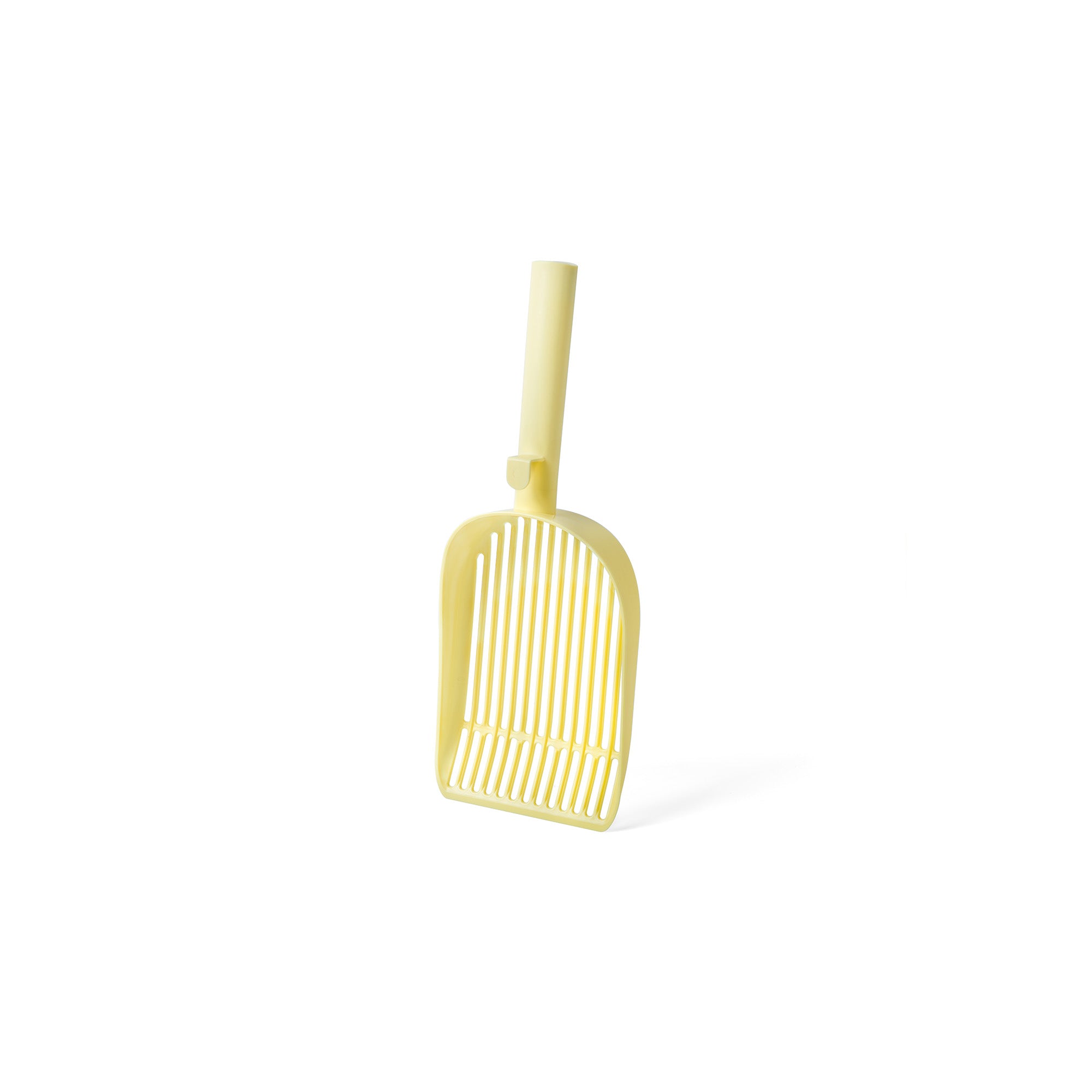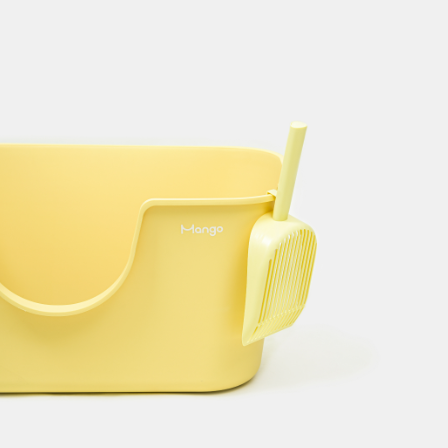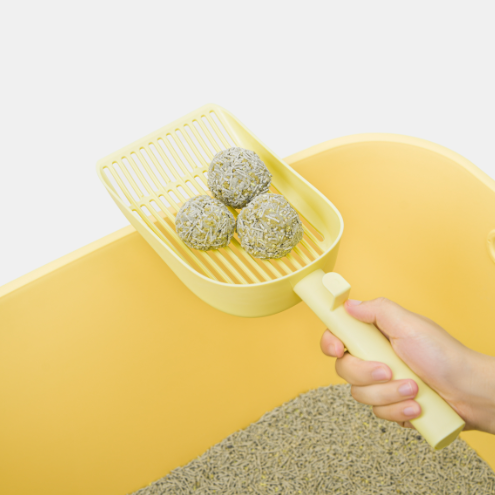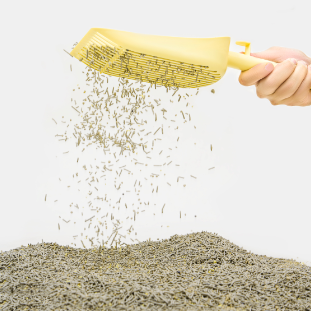 Mango Cat Litter Scoop Large Size
---
Free shipping on Metro City orders over $49; other areas calculated at checkout. Check rates.
📏 Extra-large scooping surface: Easily handle large clumps.
⏱️ Quick-sand drainage: Makes sifting faster and more efficient.
💰 Save on cat litter: Ensures minimal waste of unused litter.
👍Comes with a built-in hook: Conveniently hang it on the side of Mango cat litter pans.
🔗 Perfectly compatible: Designed to fit right on Mango's cat litter pan edges.


Size:356*133*60mm

Color: Yellow




Please note that ordering this product only includes the Scoop (cat litter box and storage basket are not included)
Due to lighting, angles, or device differences, the actual item may vary slightly in color and size from the pictures. Please allow for a 1 to 3 cm variance. Consider these factors before purchasing. Such discrepancies are not considered product quality issues.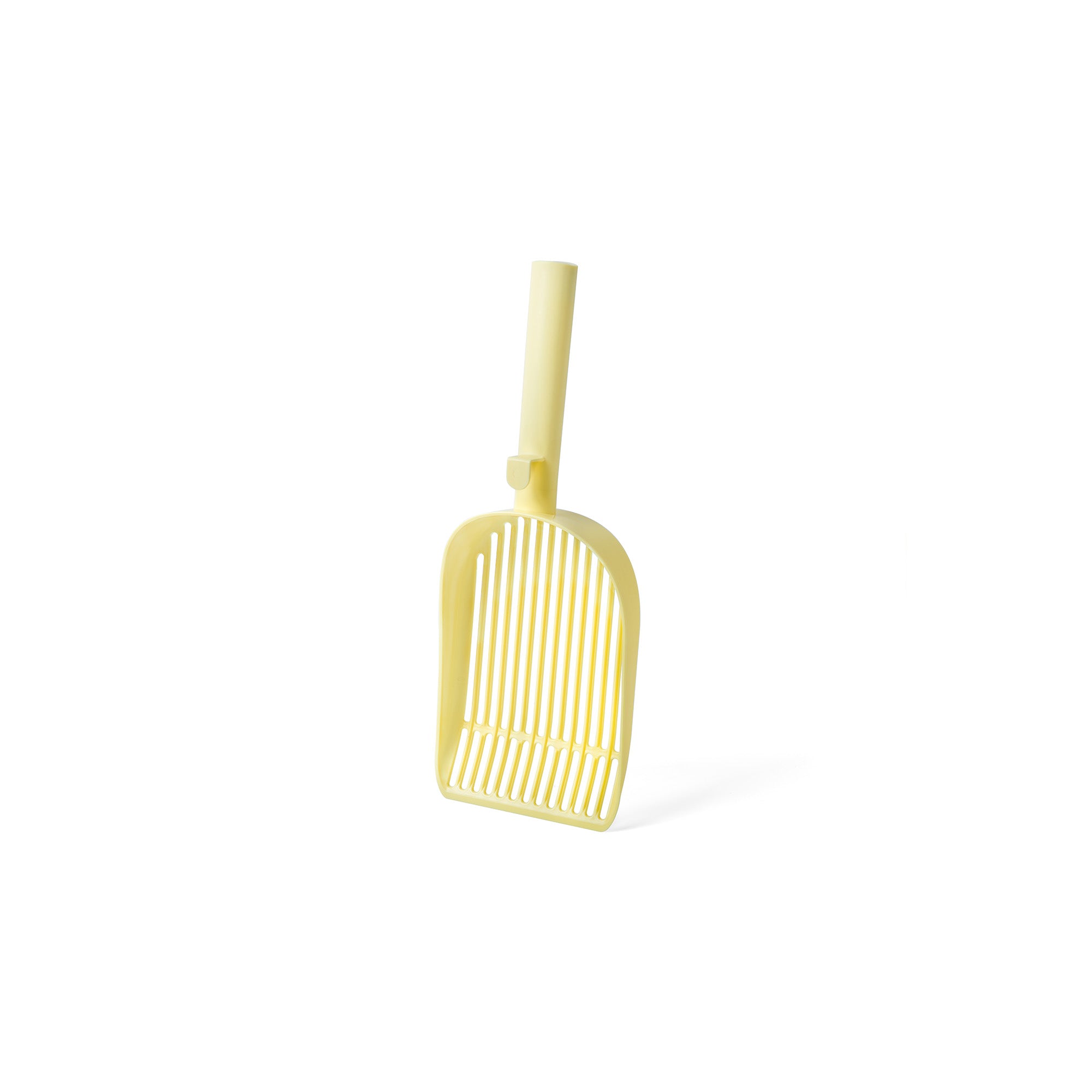 Description
Large, efficient cat litter scoop with built-in hook for Mango pans.
Name
Mango Cat Litter Scoop Large Size
Mango Cat Litter Scoop Large Size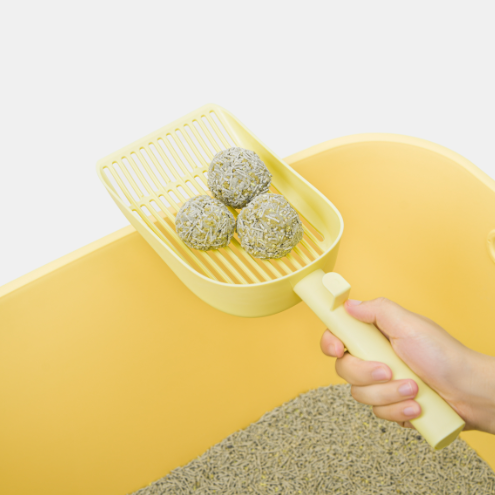 Efficiently scoop and sift with Mango's extra-large, yellow litter scoop, designed for optimal compatibility with Mango cat litter pans.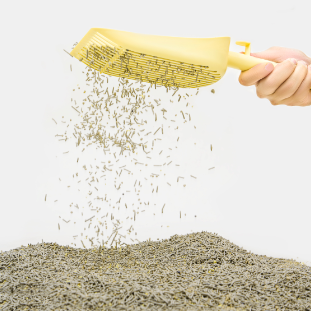 Extra-large surface, quick-sand drainage, litter-saving, built-in hook, and perfect fit for Mango pans.