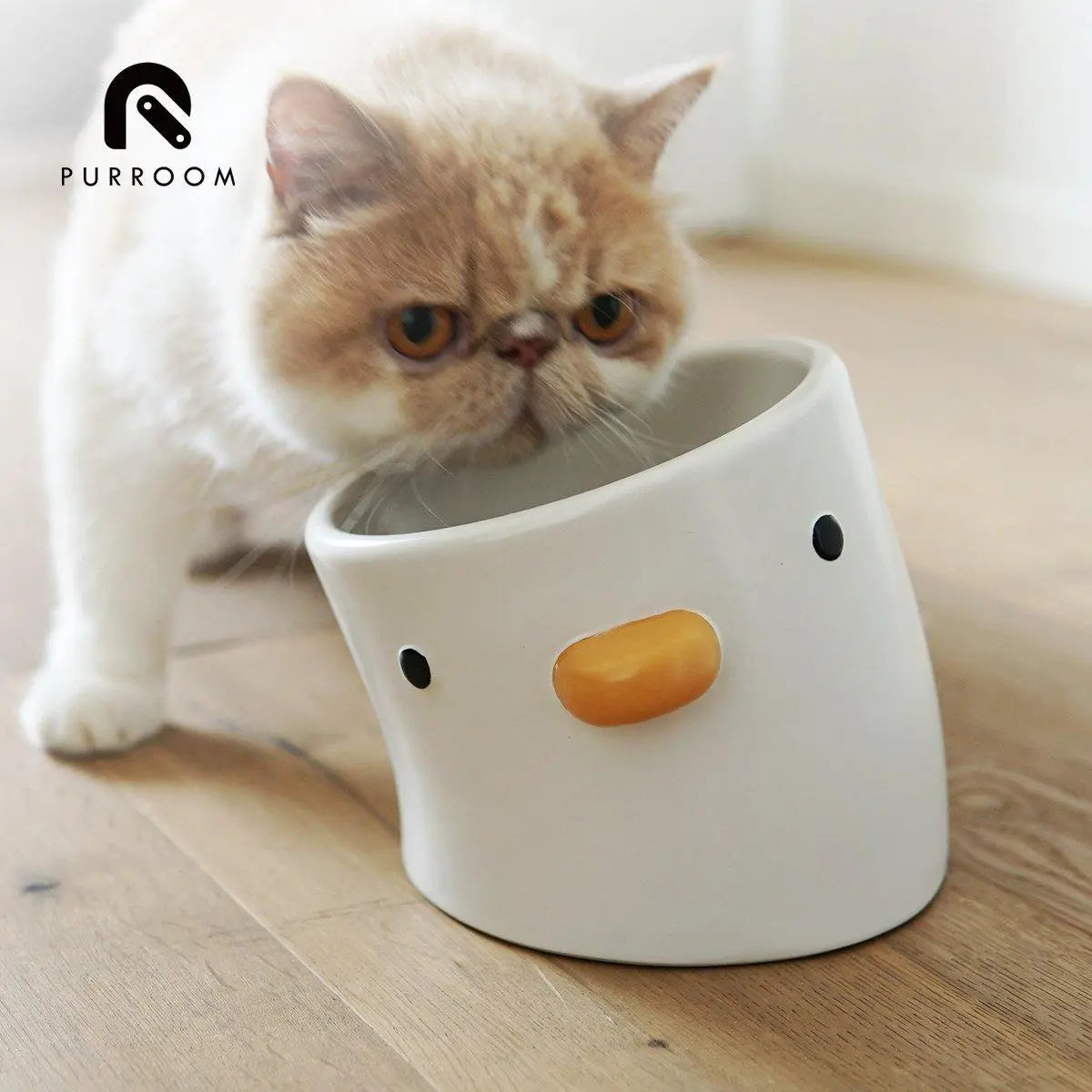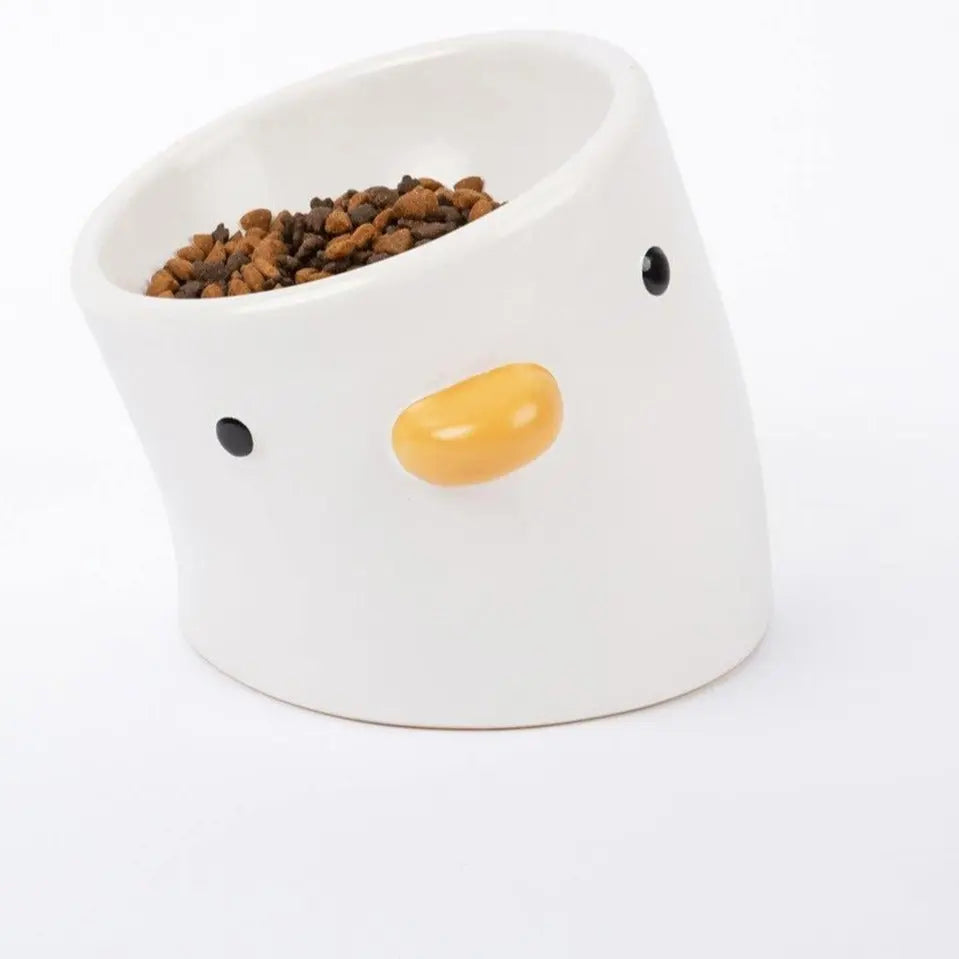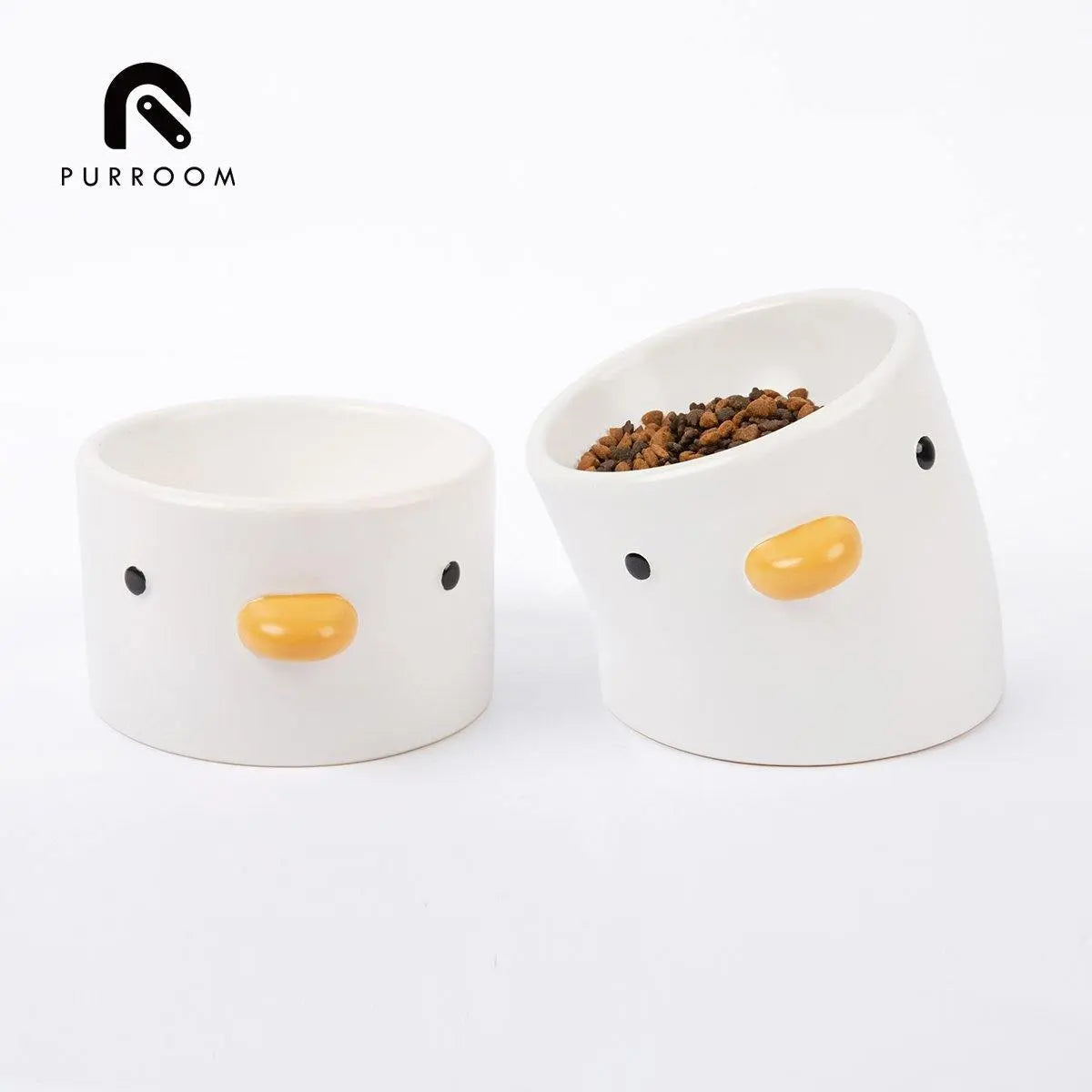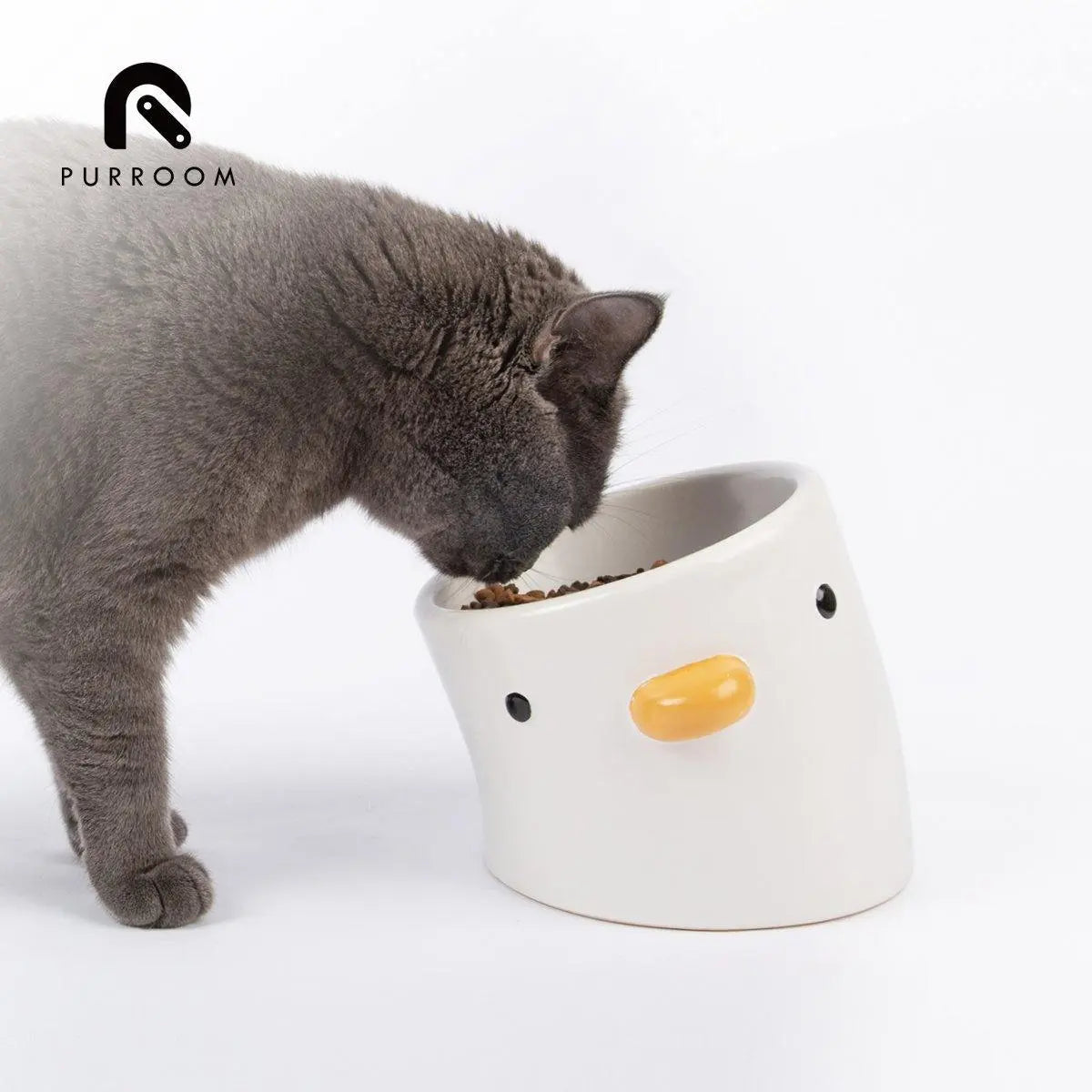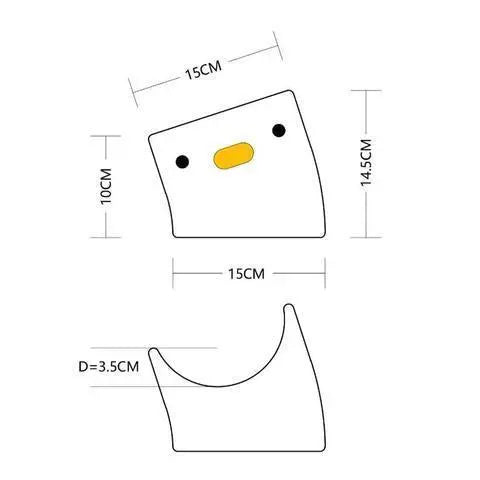 Purroom Ergonomic Ceramic Pet Bowl - Bevel
---
Free shipping on Metro City orders over $49; other areas calculated at checkout. Check rates.
This tilted ceramic cat food bowl is designed to ensure a healthy eating position. The ergonomic elevated angled design puts minimal stress on the neck vertebrae when your kitty or small dog eats cat food or dog food. Unlike plastic food bowls, ceramic is safe and non-toxic. The cute mug is microwaveable and dishwasher safe too. Replace those plastic bowls with this cute and funny ceramic pet-feeding bowl.


Ceramic feeding bowl
Capacity: 200g food/200ml liquid
Elevated 15 degrees angled design
For cats and small dogs
Spine protection
Microwaveable
Dishwasher safe
Size: 14.5x15cm

 

note: The ceramic bowl portion is handcrafted, which may result in minor unevenness, tiny air bubbles, or small black dots.
Due to lighting, angles, or device differences, the actual item may vary slightly in color and size from the pictures. Please allow for a 1 to 3 cm variance. Consider these factors before purchasing. Such discrepancies are not considered product quality issues.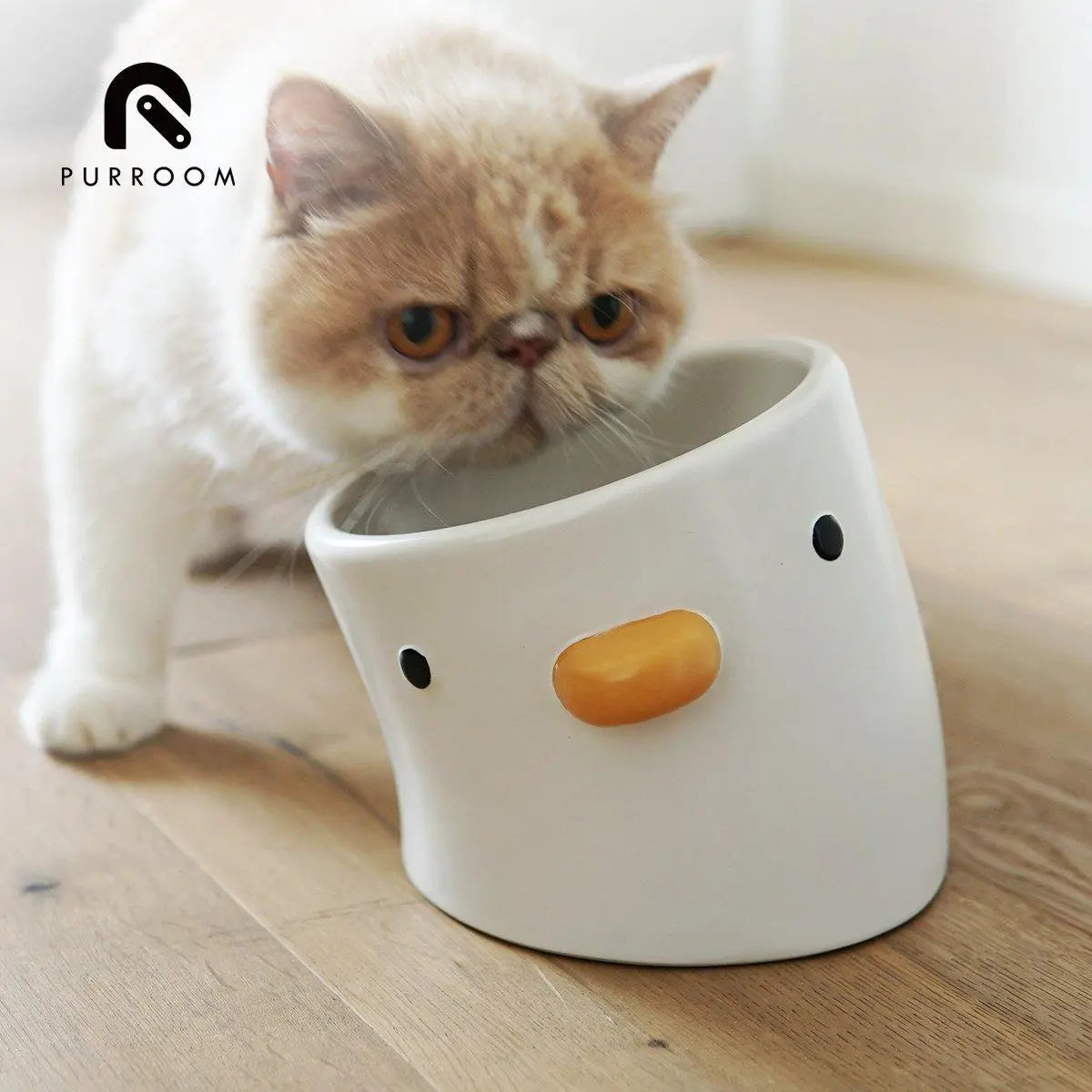 Description
Elevated, tilted ceramic pet bowl designed for a comfortable, healthy feeding experience for cats and small dogs. Color:
Name
Purroom Ergonomic Ceramic Pet Bowl - Bevel
Purroom Ergonomic Ceramic Pet Bowl - Bevel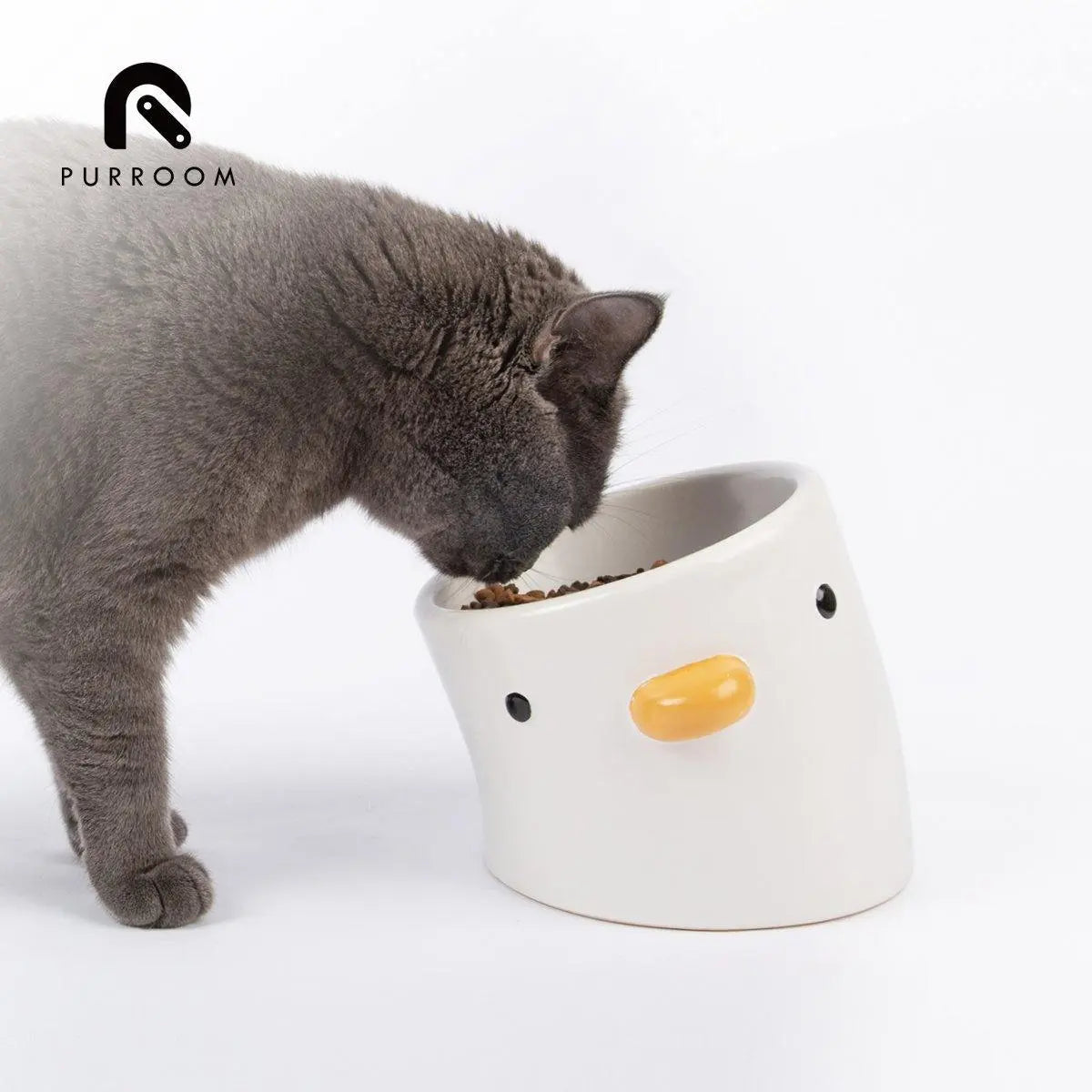 Imagine a refined pet dining space where your cherished feline or petite canine enjoys their meal with ease, thanks to an elevated, tilted bowl ensuring their utmost comfort and spine health.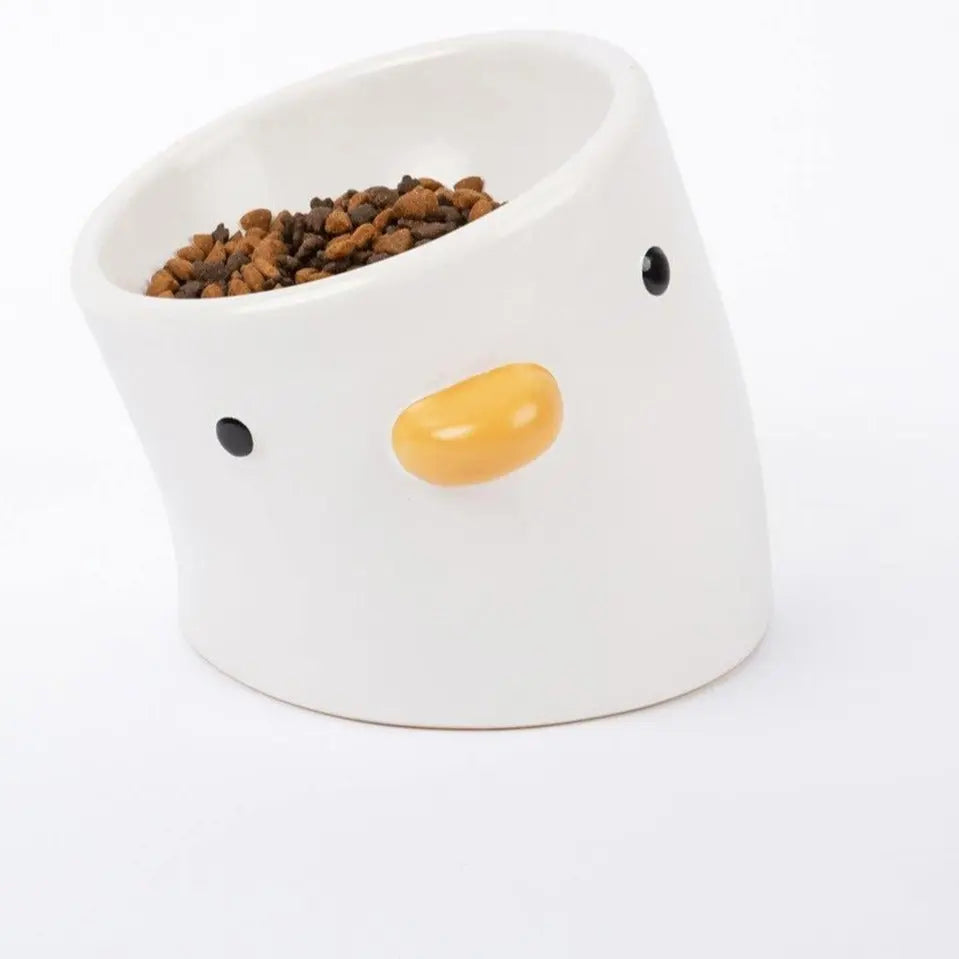 The Purroom Ergonomic Ceramic Pet Bowl - Bevel is meticulously crafted, prioritizing the health and comfort of your pet. This ceramic bowl, tilted at a precise 15-degree angle, promises a strain-free dining experience, reducing stress on the neck vertebrae.