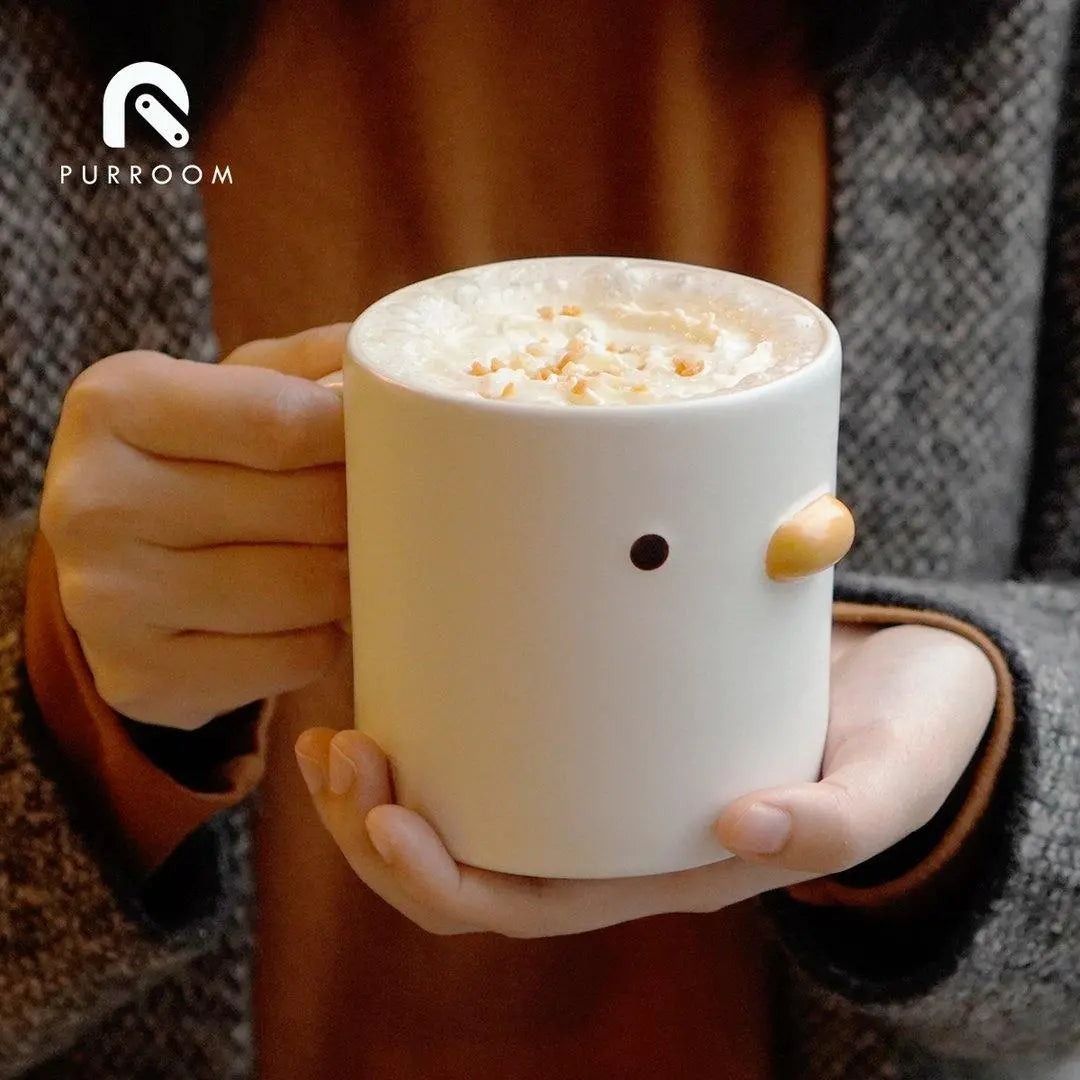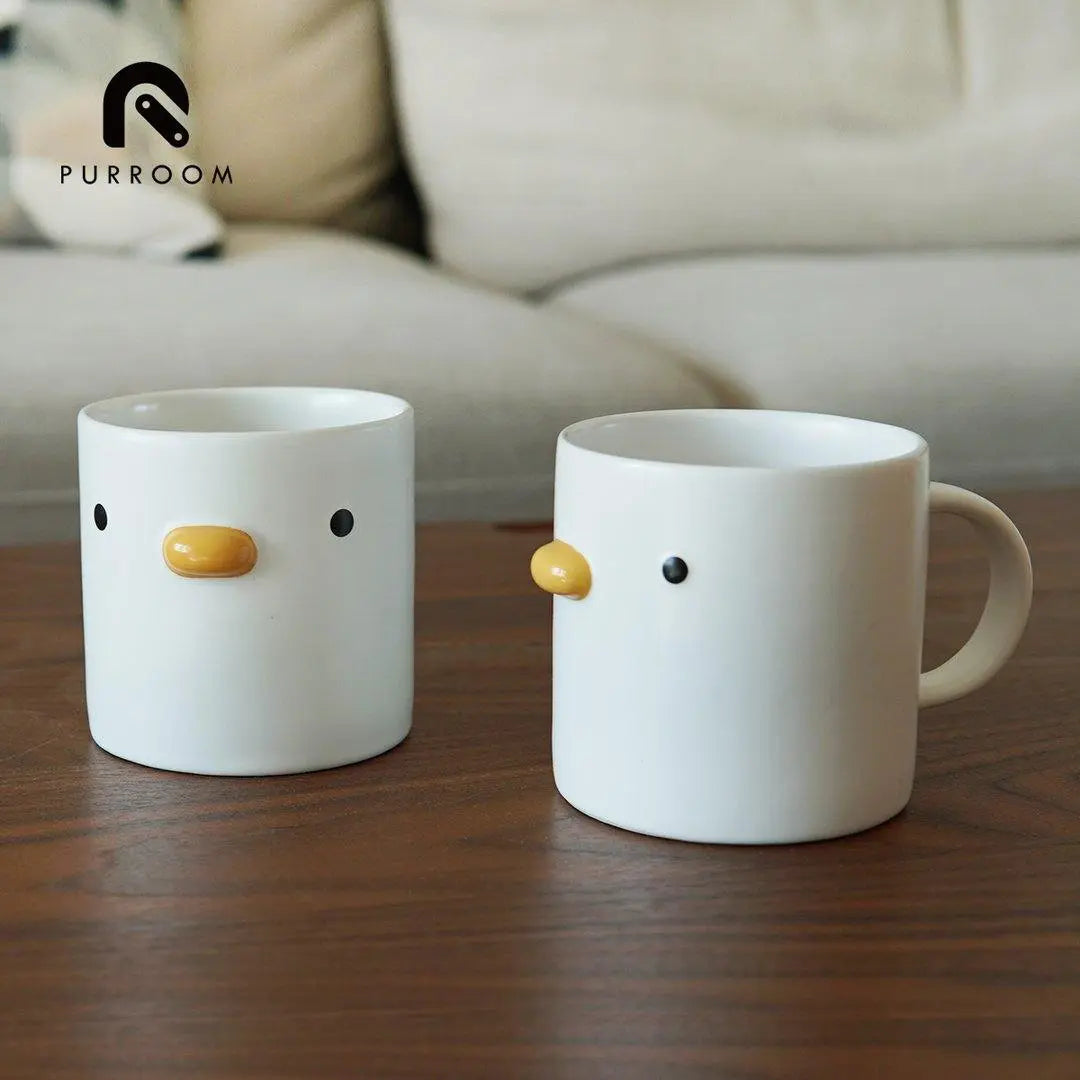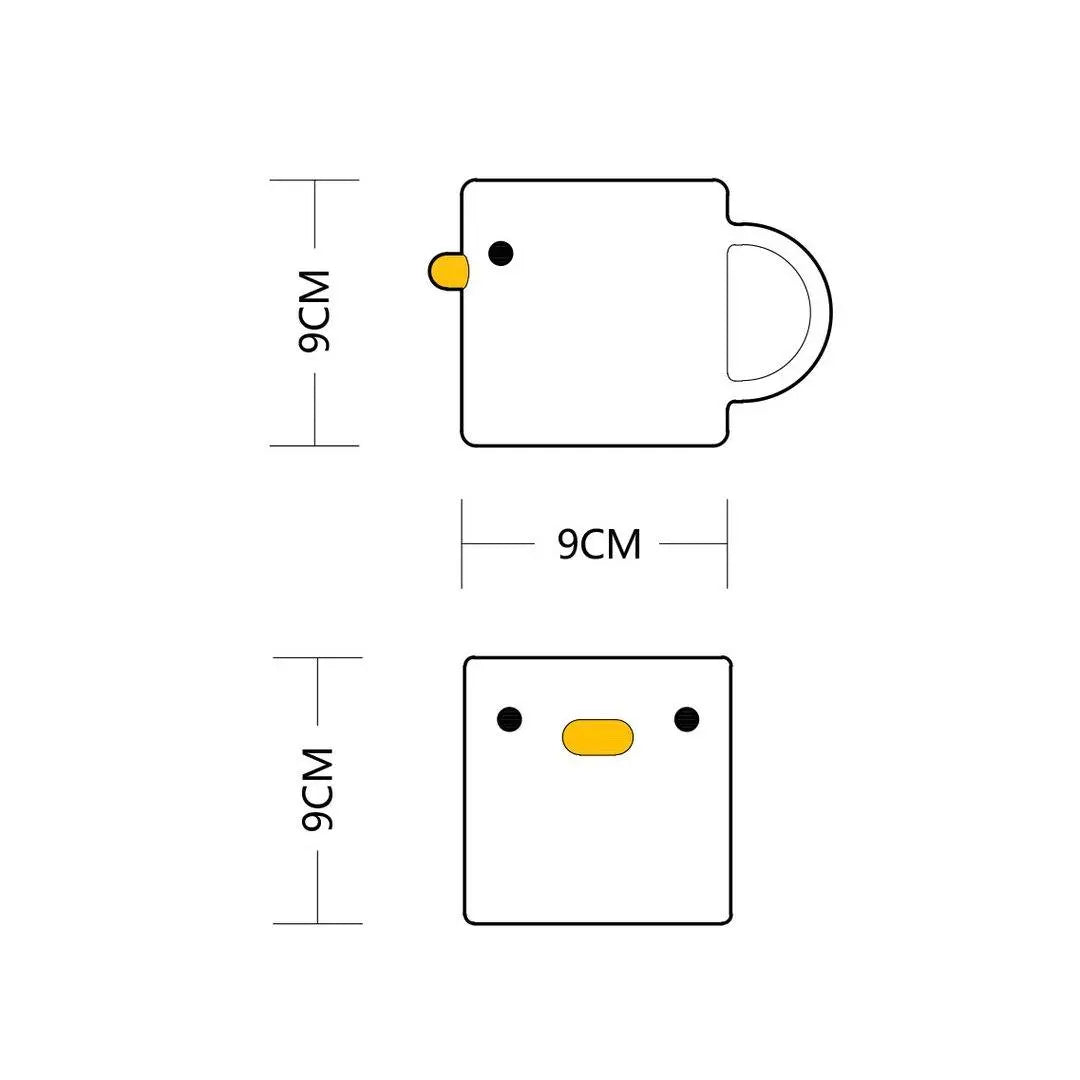 Purroom Little Chicken Cute Coffee Mug
---
Free shipping on Metro City orders over $49; other areas calculated at checkout. Check rates.
Anyone can fall in love with this cute Little Chicken ceramic mug. Minimalistic and adorable design, this coffee mug would make your morning all the more happy and fun, especially when you eat along with your pet. The charming tea mug is going to encourage your pets to eat from their matching cat food bowl. The ceramic mug contains the heat inside for a good amount of time to keep your beverages hot! Get it for yourself or your little ones to brighten up their day to spend quality time with your pets by sharing similar design cutlery!

Ceramic mug
Cute and fun coffee mug
Ideal for both adults and kids
Size: 9x9cm
400ml capacity

note: The ceramic bowl portion is handcrafted, which may result in minor unevenness, tiny air bubbles, or small black dots.
Due to lighting, angles, or device differences, the actual item may vary slightly in color and size from the pictures. Please allow for a 1 to 3 cm variance. Consider these factors before purchasing. Such discrepancies are not considered product quality issues.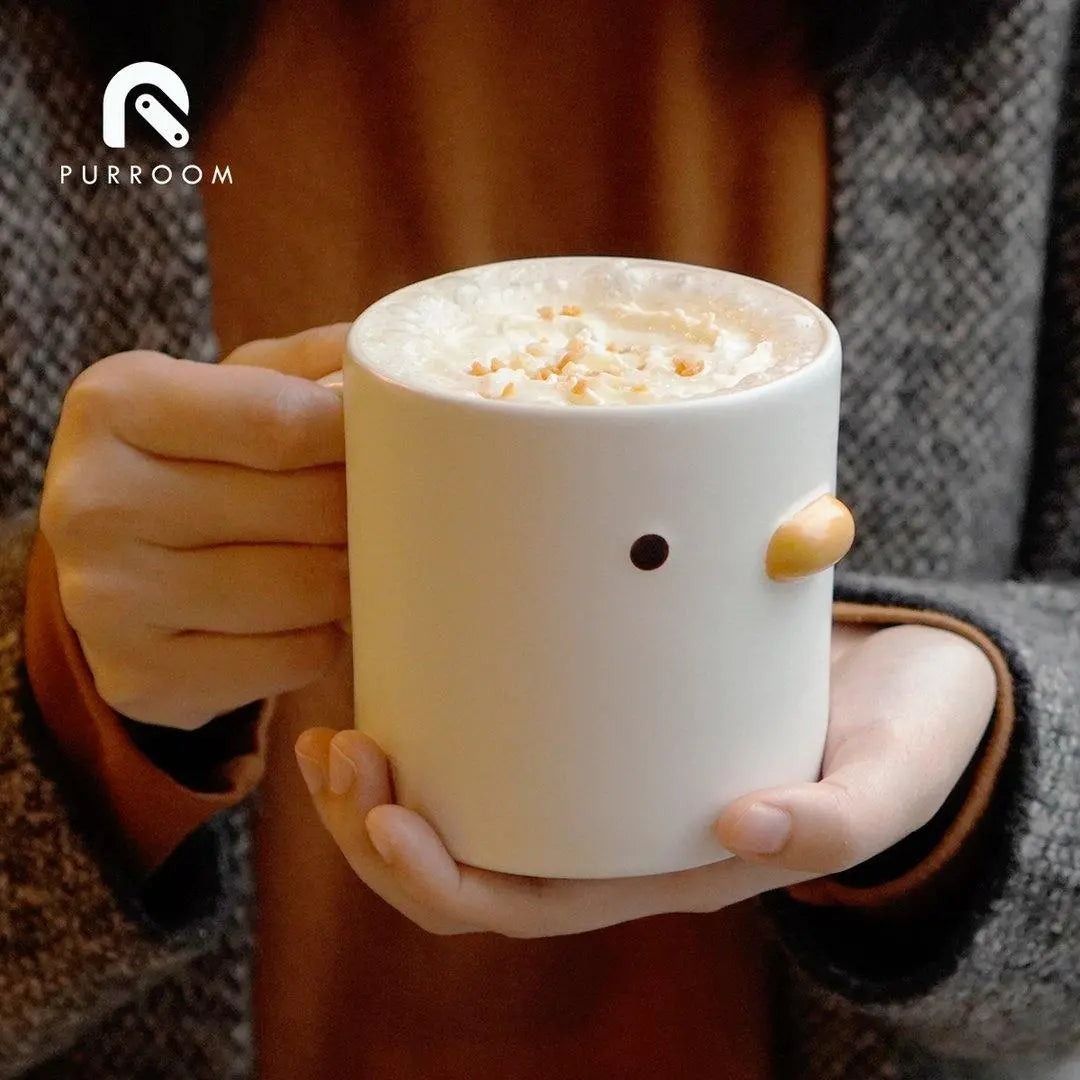 Description
Adorable, heat-retaining ceramic coffee mug featuring a playful chicken design, perfect for all ages.
Name
Purroom Little Chicken Cute Coffee Mug
Purroom Little Chicken Cute Coffee Mug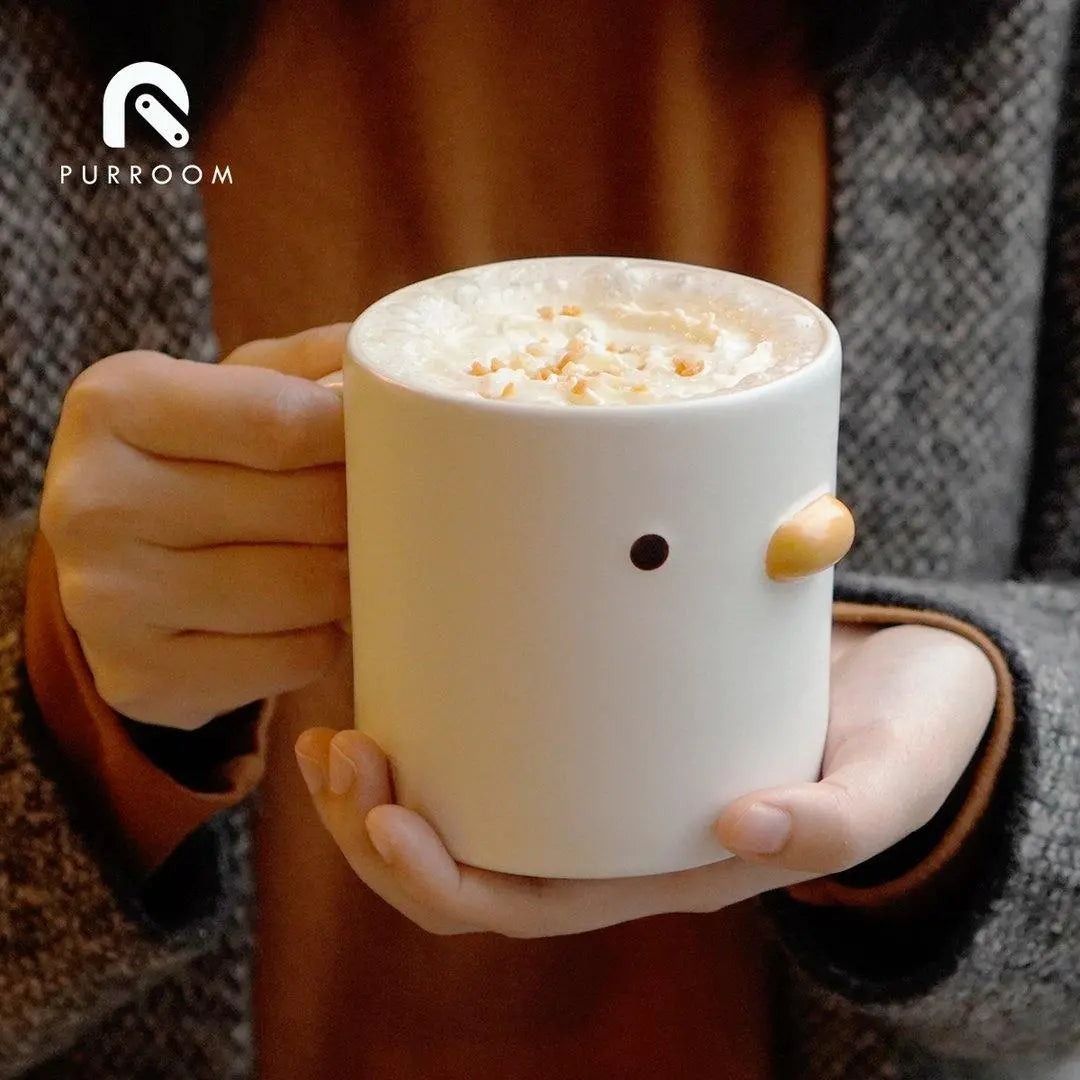 Imagine starting your day sipping your favorite beverage from a whimsical chicken-themed mug, while your pet enjoys their meal from a matching bowl. The simplistic charm of the ceramic design invokes joy, turning ordinary moments into special ones.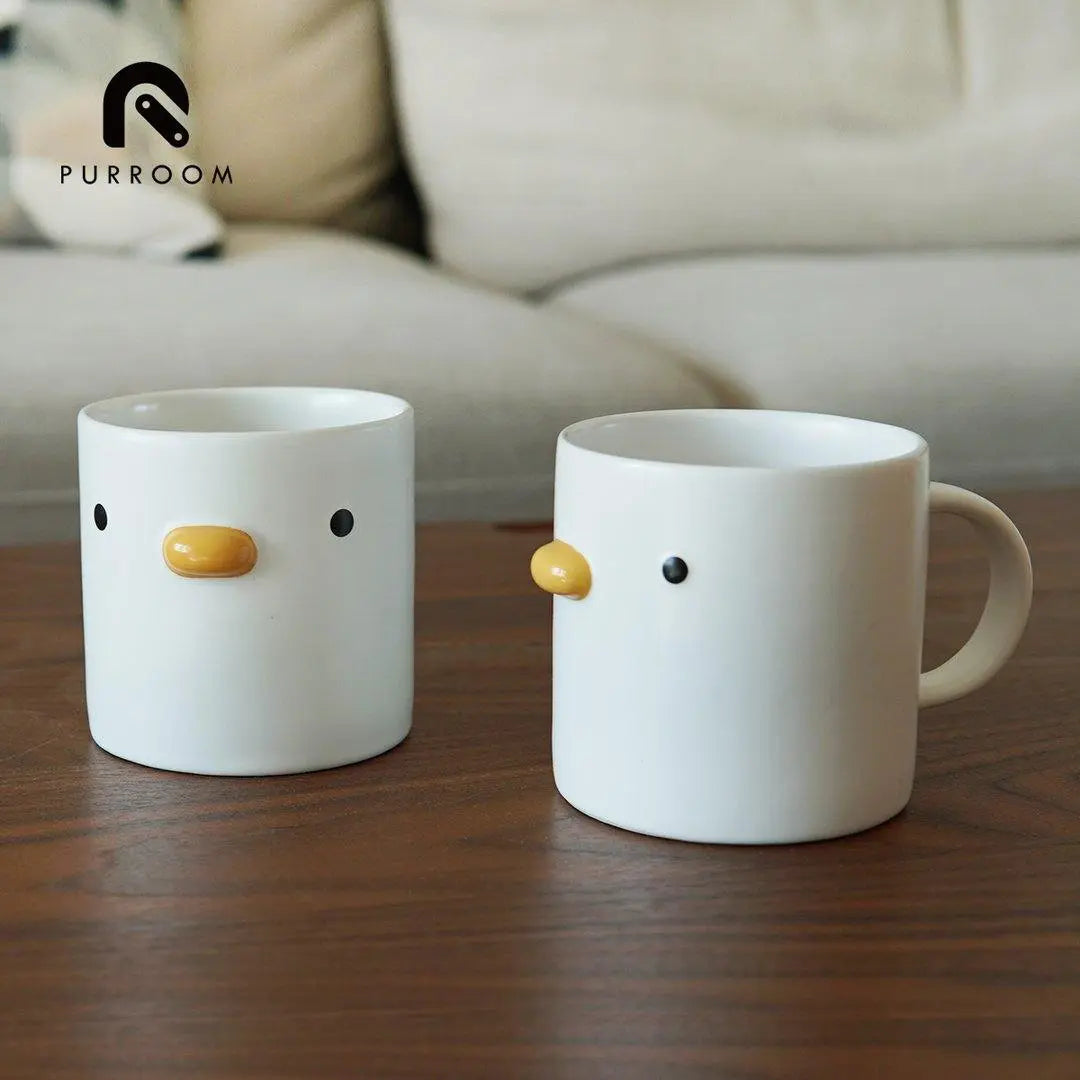 Our Little Chicken ceramic mug boasts of minimalistic yet captivating design that promises to add a touch of delight to your mornings. Crafted with precision, it retains the warmth of your drink for longer durations. Its playful design is not just loved by adults but is also an absolute hit amongst the young ones. What makes it even more enchanting is the prospect of twinning with your pet, setting the tone for a day filled with fun and love.