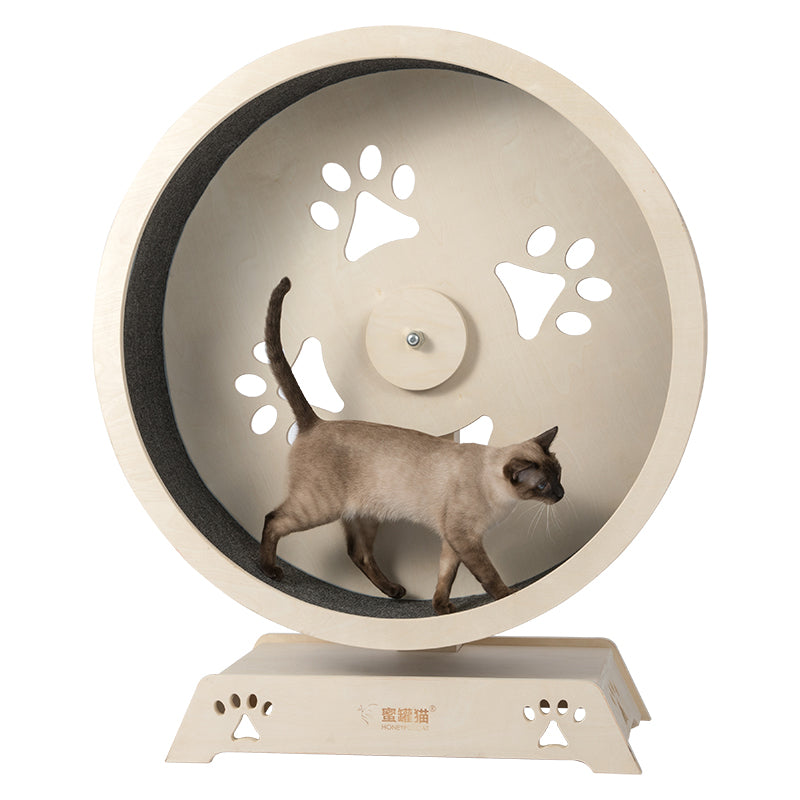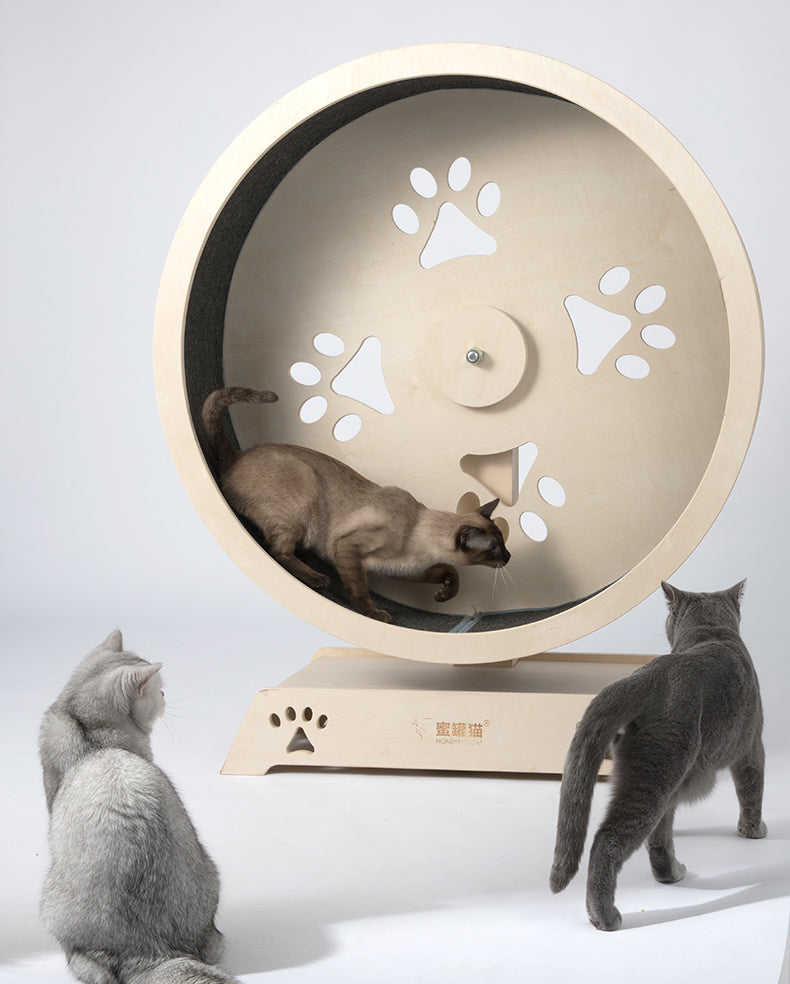 HONEYPOT CAT® Cat Wheel Cat Exercise Treadmill Detachable Carpet #190211
---
Free shipping on Metro City orders over $49; other areas calculated at checkout. Check rates.
Item Description:

Silent wheel
Smooth running
Designed for indoor use
Flat packing for easy transportation
Simple self assembly instructions
Accessories included
Instruction manual included

A soft, dense and thick running carpet can effectively cushion and care for the cat's joints and small paws; long-term running will inevitably bring about greater wear and tear, and replaceable carpets can solve the worries of the future; the carpet is wrapped around, not easy to fall off, and is strong and beautiful. The quilt surface uses a grid structure to make the runway firm and flat; the Velcro fits for easy disassembly.

The outer ring of the runner is fitted with a high-density sisal blanket, which is convenient for cats to sharpen their claws daily. The back is fixed with Velcro for easy replacement in the future.

 

Specification:

Brand: Honeypot

Type: Cat Running Wheel

SKU:190211-S
Overall dimension of product:78(H) x50(W) cm x30(D) cm
Diameter:60cm
Track:15cm
Dimension of package: 84x32x62cm
Weight of package: 12kg

SKU:190211-M
Overall dimension of product:92(H) x60(W) cm x33(D) cm
Diameter:75cm
Track:20cm
Dimension of package: 98x35x77cm
Weight of package: 14.5kg

SKU:190211-L
Overall dimension of product:120(H) x80(W) cm x40(D) cm
Diameter:100cm
Track:25cm
Dimension of package: 102x32x102cm
Weight of package: 26.2kg
Due to lighting, angles, or device differences, the actual item may vary slightly in color and size from the pictures. Please allow for a 1 to 3 cm variance. Consider these factors before purchasing. Such discrepancies are not considered product quality issues.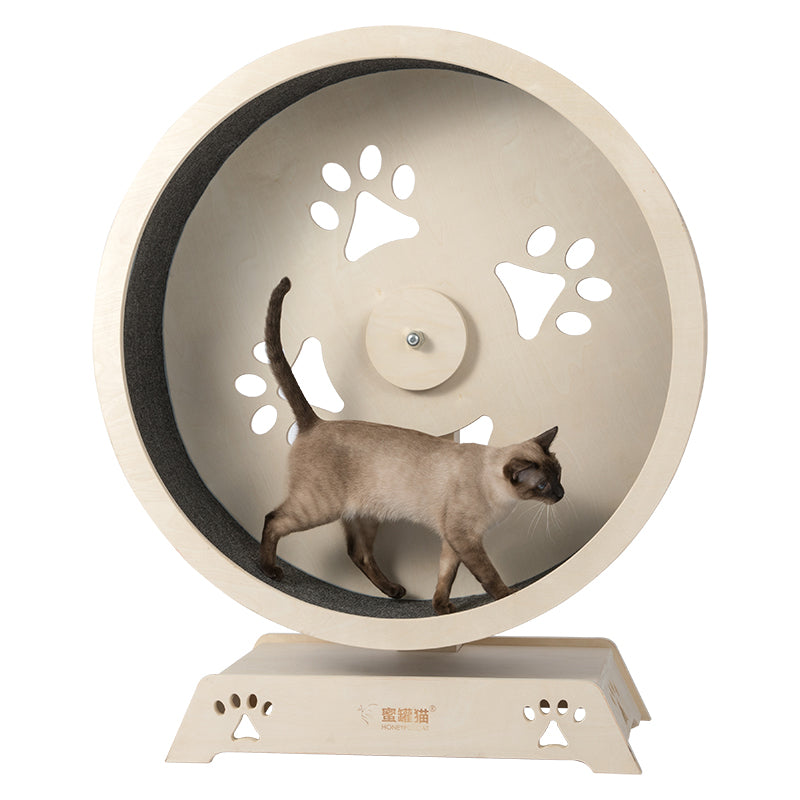 Description
🐾 Honeypot Cat® Exercise Treadmill: Fitness & Fun Rolled Into One!
Name
HONEYPOT CAT® Cat Wheel Cat Exercise Treadmill Detachable Carpet #190211
Material
Imported multilayer solid wood; Natural sisal
HONEYPOT CAT® Cat Wheel Cat Exercise Treadmill Detachable Carpet #190211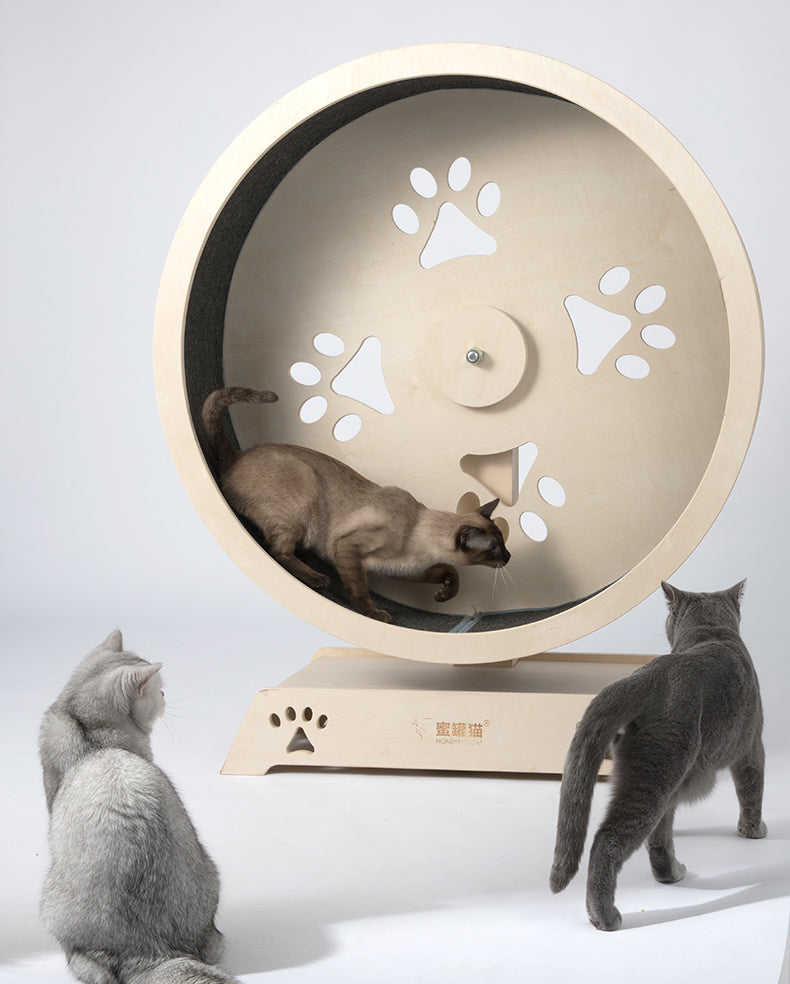 🐾 Honeypot Cat® Cat Exercise Treadmill: Keep your feline active and entertained with this innovative cat wheel.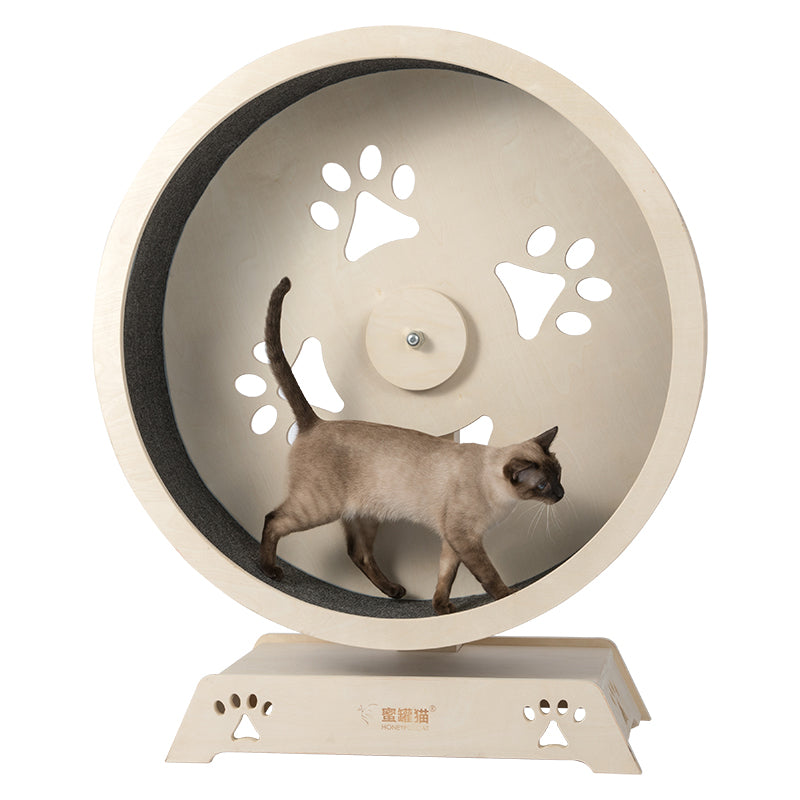 Designed for smooth running and equipped with a detachable carpet for added comfort. A perfect blend of fun and fitness for your cat!