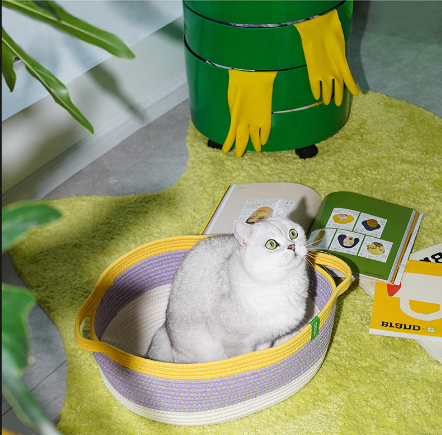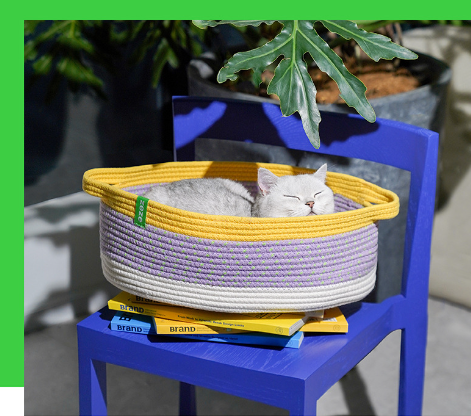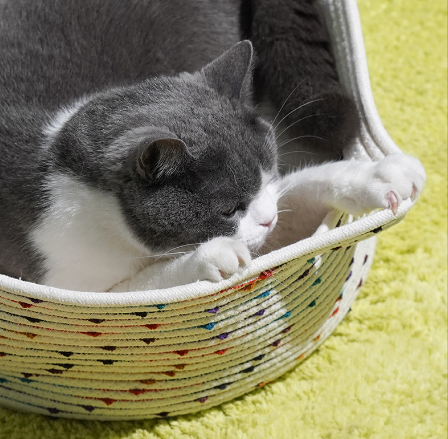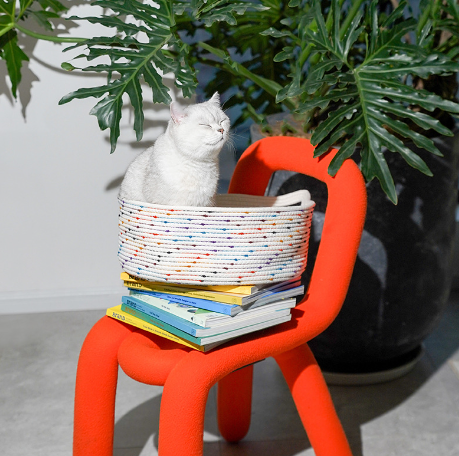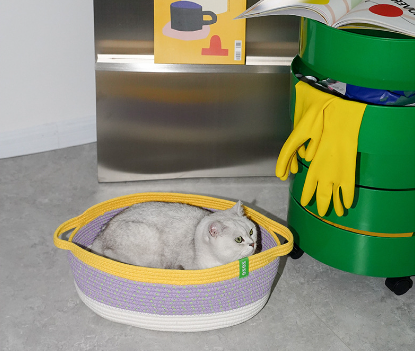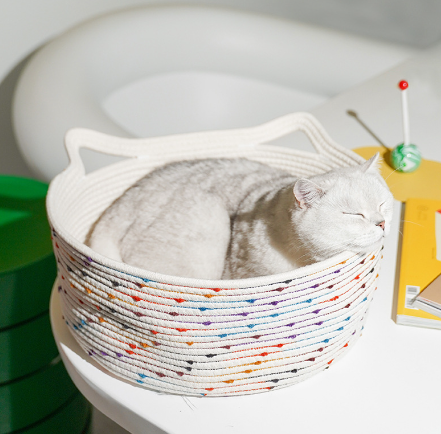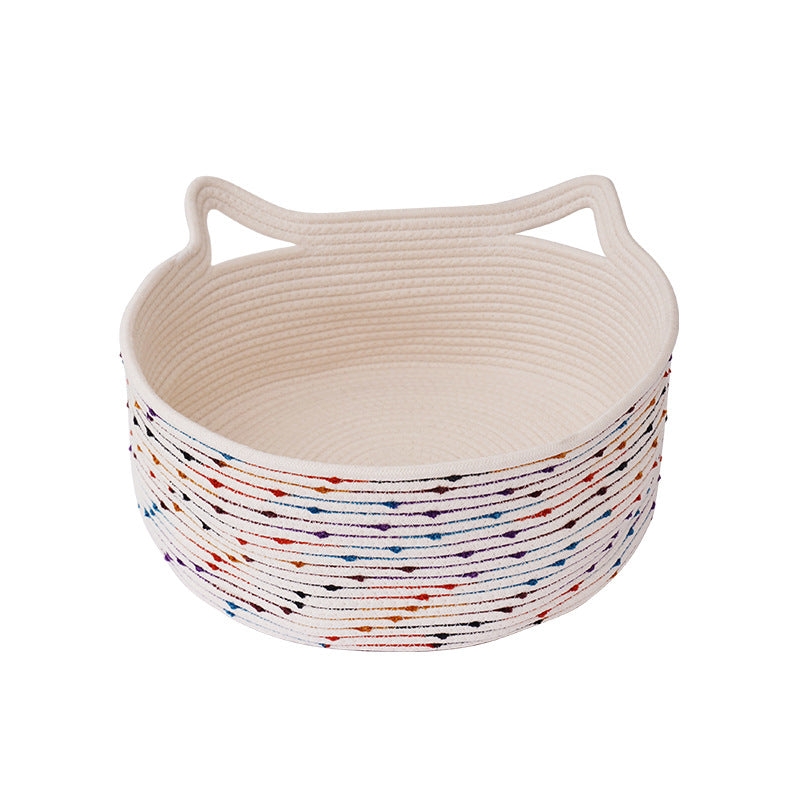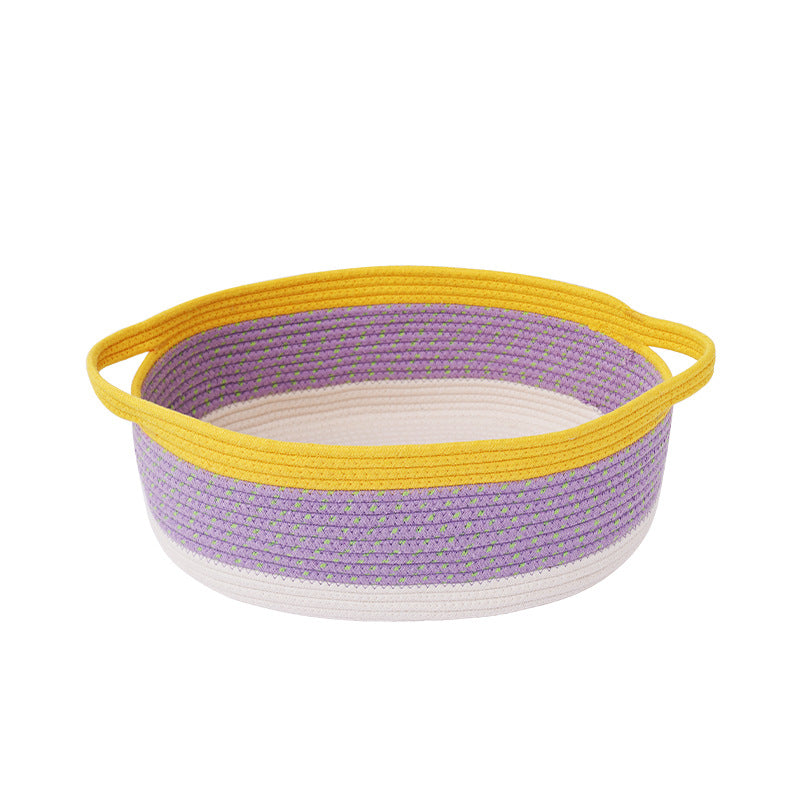 ZEZE Handwoven Cotton Rope Pet Basket Bed
---
Free shipping on Metro City orders over $49; other areas calculated at checkout. Check rates.
This hand-woven basket is made with color-contrasting cotton yarn, featuring a delicate and simple design. The cotton rope is breathable and wear-resistant, making it suitable for cats to claw at. The basket also comes with a convenient hand-held design. The material feels soft to the touch and is dyed using eco-friendly methods. Please note: initially, it is recommended to place items with familiar scents inside the basket to help guide your cat to use it.

 

Dimensions:

White:401*40*17cm

Purple:50*35*16cm
Due to lighting, angles, or device differences, the actual item may vary slightly in color and size from the pictures. Please allow for a 1 to 3 cm variance. Consider these factors before purchasing. Such discrepancies are not considered product quality issues.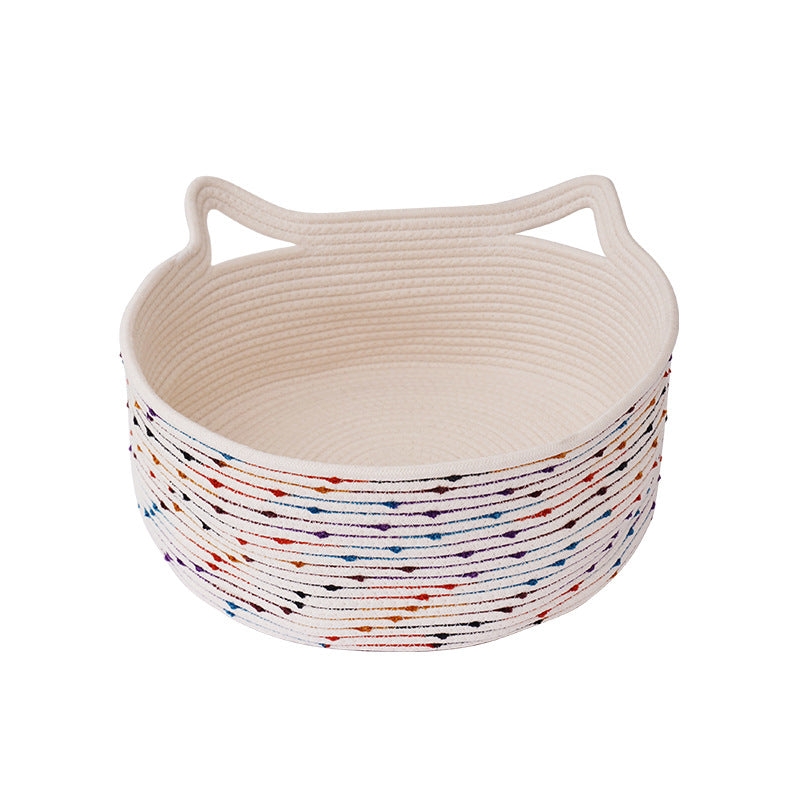 Description
Delicate, eco-conscious woven basket with a comfortable handle, inviting for cats.
Name
ZEZE Handwoven Cotton Rope Pet Basket Bed
Dimensions
White: 40 x 40 x 17cm; Purple: 50 x 35 x 16cm.
Color
Available in White and Purple.
Material
Breathable, wear-resistant cotton rope.
ZEZE Handwoven Cotton Rope Pet Basket Bed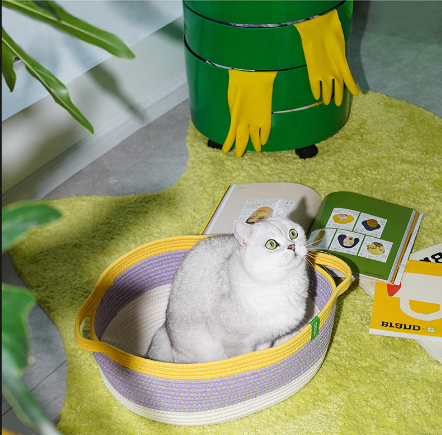 Chic hand-woven basket perfect for adding a touch of elegance to your pet's lounging area.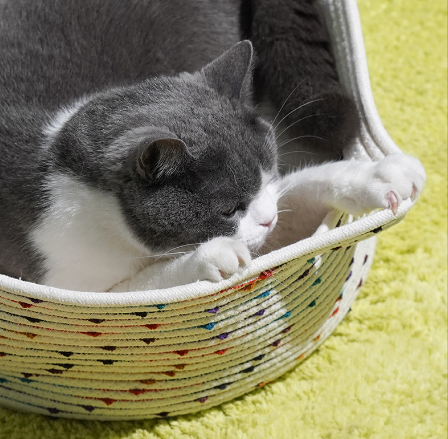 Crafted with eco-friendly dyed, breathable cotton yarn; ideal for cat scratching and snuggling.