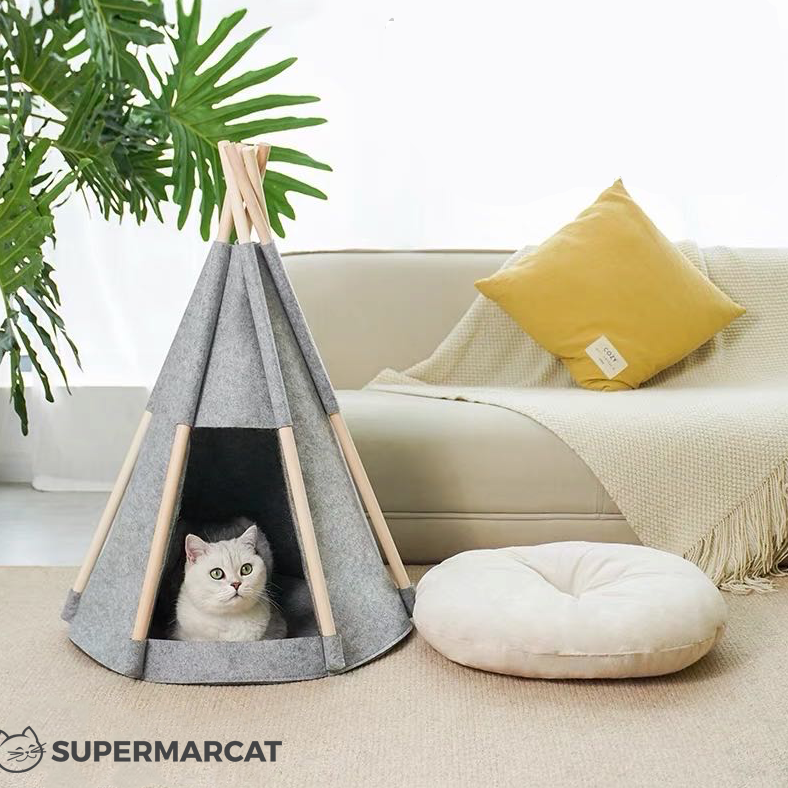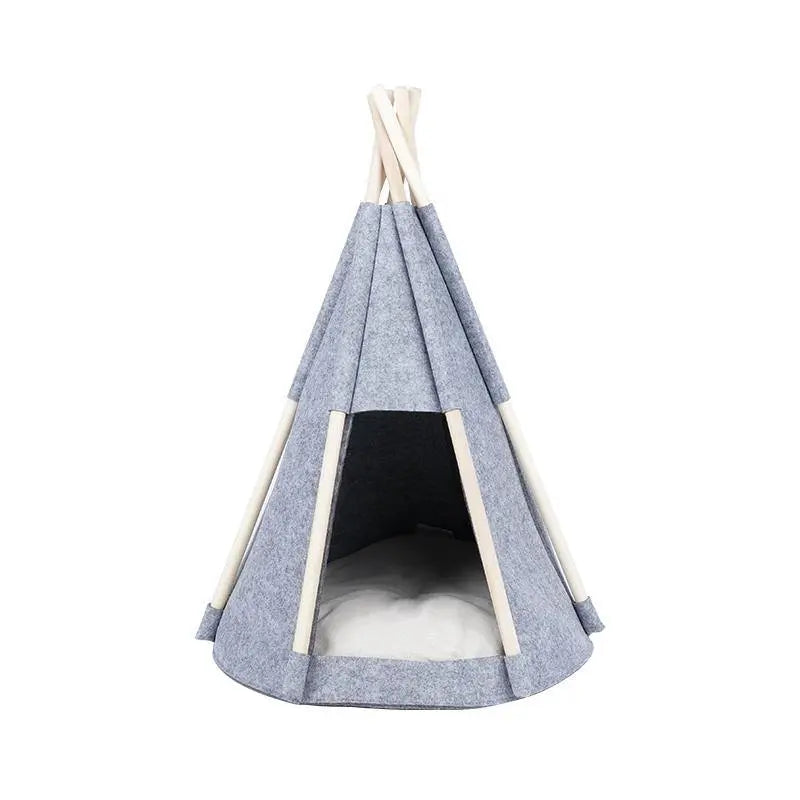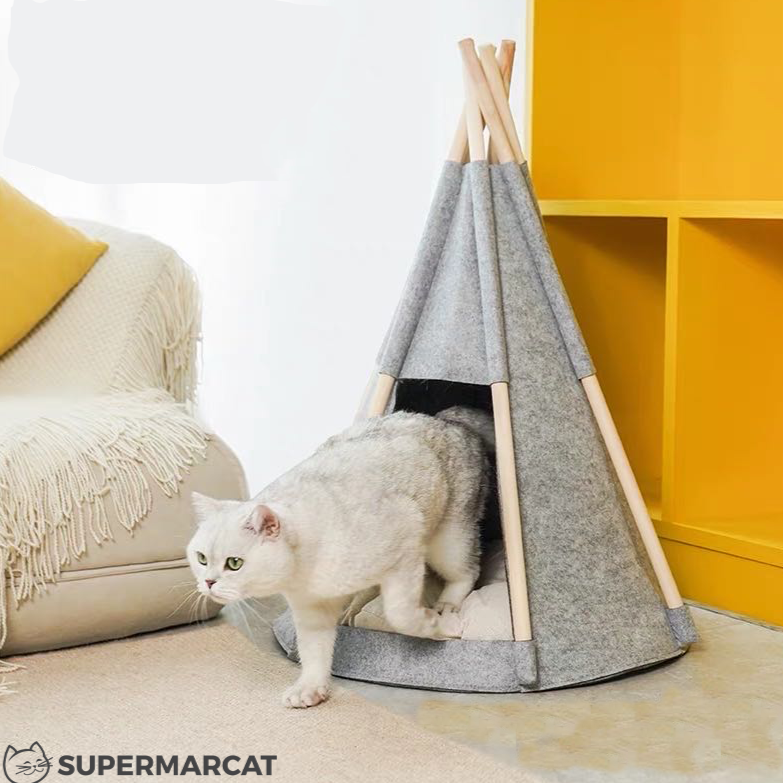 ZEZE Felt Warm Wool Cat Nest Tent House
---
Free shipping on Metro City orders over $49; other areas calculated at checkout. Check rates.
Beyond the nifty, Nordic outlook, this premium-quality felt cat nest is a super-warm and cozy hideout for cats. Super-easy to assemble, this pet house is made of felt fabric to lock the warmth inside the cat's tiny living space. The removable bed cushion can be placed inside during winter or used separately as a cat bed cushion in summer. This little cat tent house will blend in with your minimalistic, Nordic farmhouse interiors without disrupting the peace of the ambiance.

High-quality felt fabric
Easy to assemble
Lightweight
Portable
Removable cushion bed
Size: 50x50x80cm

Including: 

Felt Warm Wool Cat Tent x 1
Due to lighting, angles, or device differences, the actual item may vary slightly in color and size from the pictures. Please allow for a 1 to 3 cm variance. Consider these factors before purchasing. Such discrepancies are not considered product quality issues.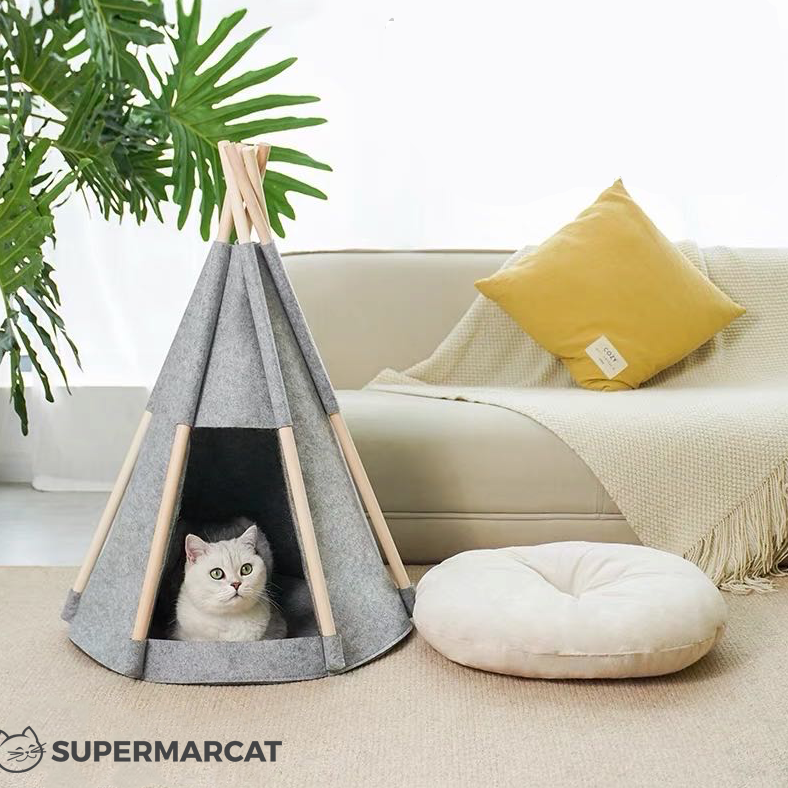 Description
Nordic-style felt cat tent with removable cushion, offering a warm, cozy hideout.
Name
ZEZE Felt Warm Wool Cat Nest Tent House
ZEZE Felt Warm Wool Cat Nest Tent House
Nordic-inspired felt cat nest, offering a blend of warmth, style, and comfort for your feline companion in any room setting.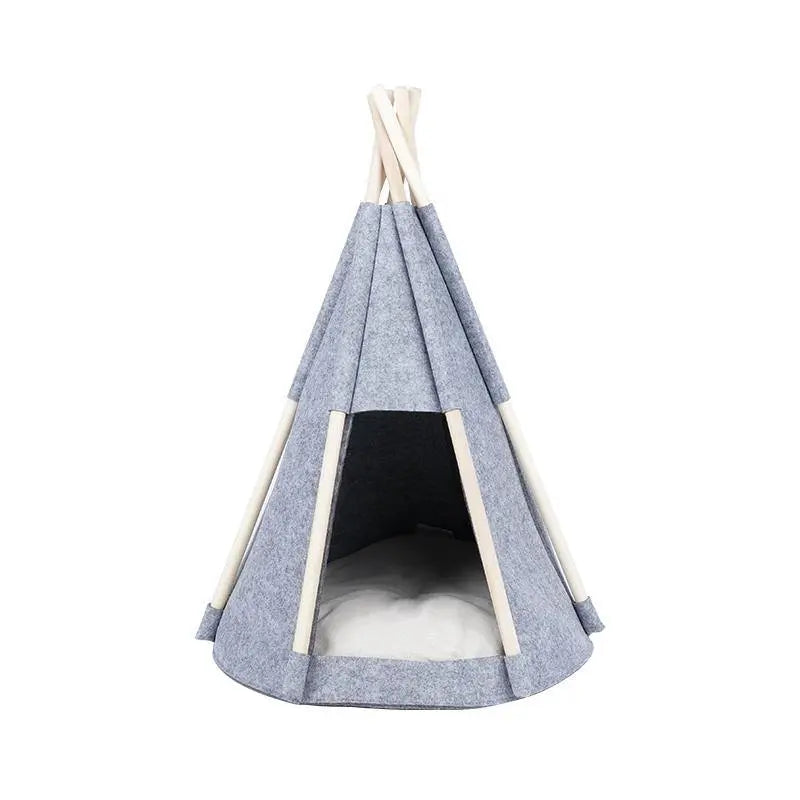 Crafted from high-quality felt fabric, this cat nest boasts a unique and stylish design, perfect for minimalistic, Nordic interiors. Comes with a removable cushion bed which can be used separately, depending on the season. Lightweight and portable, it's super-easy to assemble.